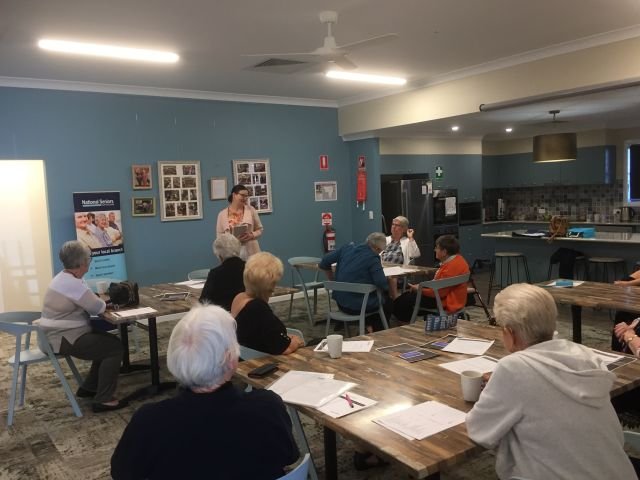 Capricornia (Rockhampton)
---
Oak Tree Retirement Village, 40 Foulkes Street, Norman Gardens 4701

Fourth Wednesday of the month at 11:30am
At our free monthly meetings, we invite guest speakers to explain subjects of interest to our membership.

We also host events and activities and promote other like minded organisations' activities that could interest our membership.

Our newsletters contain summaries of our guest speaker sessions and list upcoming events.

Oak Tree Retirement Village has offered their Norman Gardens venue for our meetings and activities.