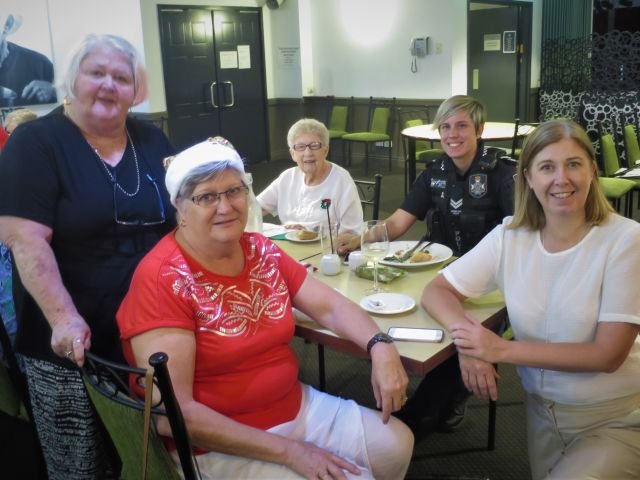 Corinda
---
The Croll Memorial Precinct, 2 Clewly Street, Corinda

Second Tuesday of the month at 9.30am.
Branch Aims
National Seniors Australia Corinda Branch is committed to providing a welcoming meeting place for senior members of our community.
We believe that our meetings should be a place of entertainment, stimulation, information and friendship.

The activities of the Branch are member driven and the elected Management Committee aims to be responsive to the needs and direction of the Branch membership as a whole. To that end activities during the Branch meetings include informative speakers, entertainers and quizzes. We also celebrate special days such as our Branch Birthday and Mothers Day as well as Easter and Christmas.

The role of the Branch in keeping members informed of issues relevant to seniors in Australia is taken very seriously and information is made available whenever possible through printed material, sharing information during meetings and via guest speakers such as relevant personnel from Head Office and local and State politicians.

The Branch has always supported local Queensland charities through annual donations to Careflight and the QMIR. We also support other organisations and charities as determined by members such as RSPCA, Stroke Foundation, Drought Relief and most recently Flood Effected Communities.