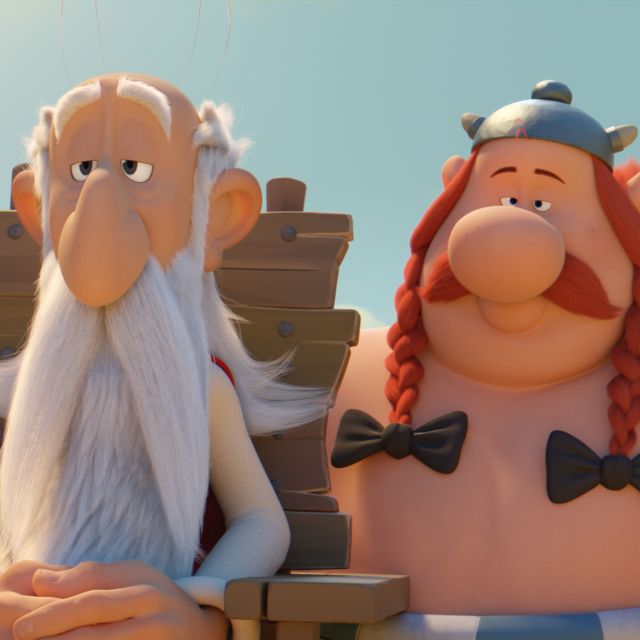 –
Win tickets Asterix The Secret of the Magic Potion*
---
*Part of an exclusive prize pack valued at $87
On the 60th anniversary of the much-adored comic book series, Asterix and Obelix are back in a brand new adventure.
Following a fall during mistletoe picking, Head Druid Getafix decides that it is time to secure the future of the village.
Accompanied by Asterix and Obelix and the ever faithful Dogmatix, they embark upon a quest across Gaul in search of a young druid worthy of learning the secret of the magic potion - a formula which has long helped keep the Gaulish village safe against Julius Cesar and his invading army. However, all hell breaks loose at home as the Romans start attacking the village, and an evil wizard named Demonix does everything he can to steal the potion's secret recipe.
In cinemas 30 May.
To find out how you could win an exclusive prize pack valued at $87, check out the details below.
For your chance to win a family pass (2 adults and 2 children) to see the film at participating cinemas + magic potion bubble bottle + Asterix and the Chariot Race, submit the form below. If the details are not correct, please update your details through My Account. The competition closes midnight 27 May 2019. Only one entry per member is permitted and only one prize will be awarded to the winner. The winner will receive their prize pack (including the items mentioned above) by mail, direct from the supplier following the prize draw.
You must be a current member of National Seniors to enter this competition.
Login