5 minutes with Amy Glade
---
At 88 years young, Queensland woman Amy Glade says she is "trying" to retire from volunteering, albeit with limited success.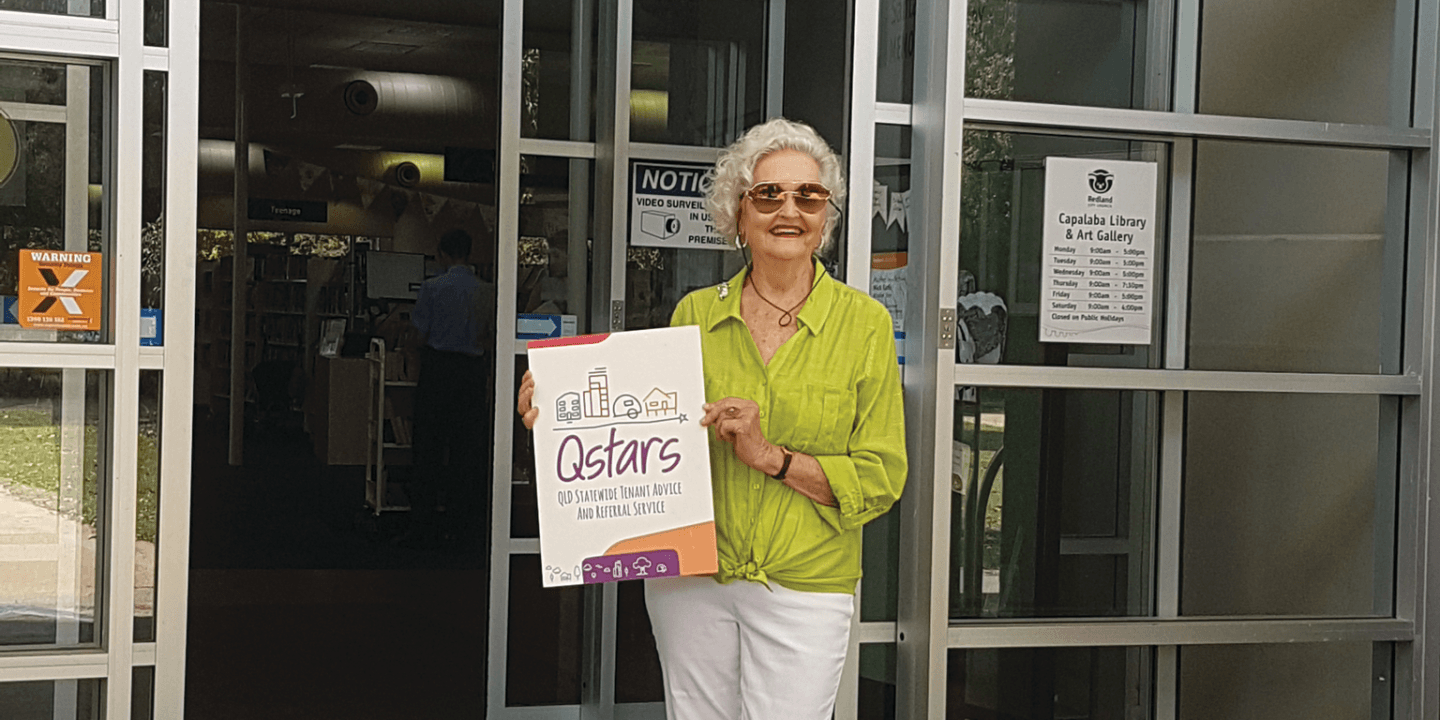 The winner of Redland City Council's 2019 Australia Day Award for Environment and Sustainability, the indomitable Amy Glade informed all the groups she had been involved with over the years that she had officially retired from volunteering work, on the occasion of her last birthday.
"Needless to say," she adds, "I am still planting trees in my local park. I've also just agreed to help a local lady who is running for election. She's really a good person and she's hoping, given that we've lost 90 per cent of Redland koalas to development, to create a kind of sanctuary or hospital for them, because there is no legislation to preserve their habitat.
"I have been shot down by council over and over on these issues, as they sit back and watch them disappear, and I'm hoping this lady can follow through on her ambitions. I can't seem to extricate myself from what's going on."
Having lived in Capalaba for the past 30 years, Amy's contribution has already been recognised through the installation of tribute seat in an Elmhurst Street park.
Her efforts there began in 1986 with the planting of trees and shrubs after a neighbour complained the lack of shade and play equipment meant she wasn't able to enjoy the space with her grandchildren.
"There was nothing there but a pair of swings, and a slide with a shovel of sand with glass in it at the bottom. I was appalled at what I saw—the trees had all been cut down. Eddie Santagiuliana, first elected mayor of Redland Shire, allowed me to work directly with council employees and make things happen. That was the beginning and it progressed from there."
Amy spent almost 20 years living and working in Canada, Washington and New York, including at the Permanent Mission of the United Arab Republic to the United Nations during the Six-Day War. She says that spending time on herself is "difficult".
"I say I'm retired from volunteering but, in reality, I'm 88 and I'm still doing it. I've never said 'no' to anyone who has knocked on my door, asking for help. I've had complete strangers turn up seeking my support with their problems with council,and I've always done my best for them,"she says.
Amy's commitment to the Redlands community even saw her donate commemorative 'lunar module' earrings from the United States space program to raise funds for Redlands 2030—a not-for-profit association challenging local government and planning practices in Redland City.
"The association's fundraising function fell on the anniversary of the day Neil Armstrong set foot on the moon. The earrings were gifted to me by a scientist attached to the space program; I received a call from Cape Canaveral asking if I would like earrings, and did I prefer gold or silver. I decided I had held on to them long enough and it was time to pass them on."
Despite years of work to stop waste ending up in creeks, volunteering with Valentine Road Park Bushcare, helping establish the Keith Street Reserve, Koala Action Group, Birkdale Progress Association and Wildlife Preservation Society Bayside branch, Amy is saddened by the state of the local environment and native wildlife population.
"I'll keep writing letters and agitating for as long as decisions are made behind closed doors—decisions that aren't in the best interests of our community and our environment. I don't think I have it in me to sit back and let it happen."