Agricultural shows - where memories are made
---
Approximately six million Australians - over a quarter of the population - attend agricultural shows each year. With the show scene an iconic part of our nation's culture, we asked members to cast their minds back to those halcyon days on the field.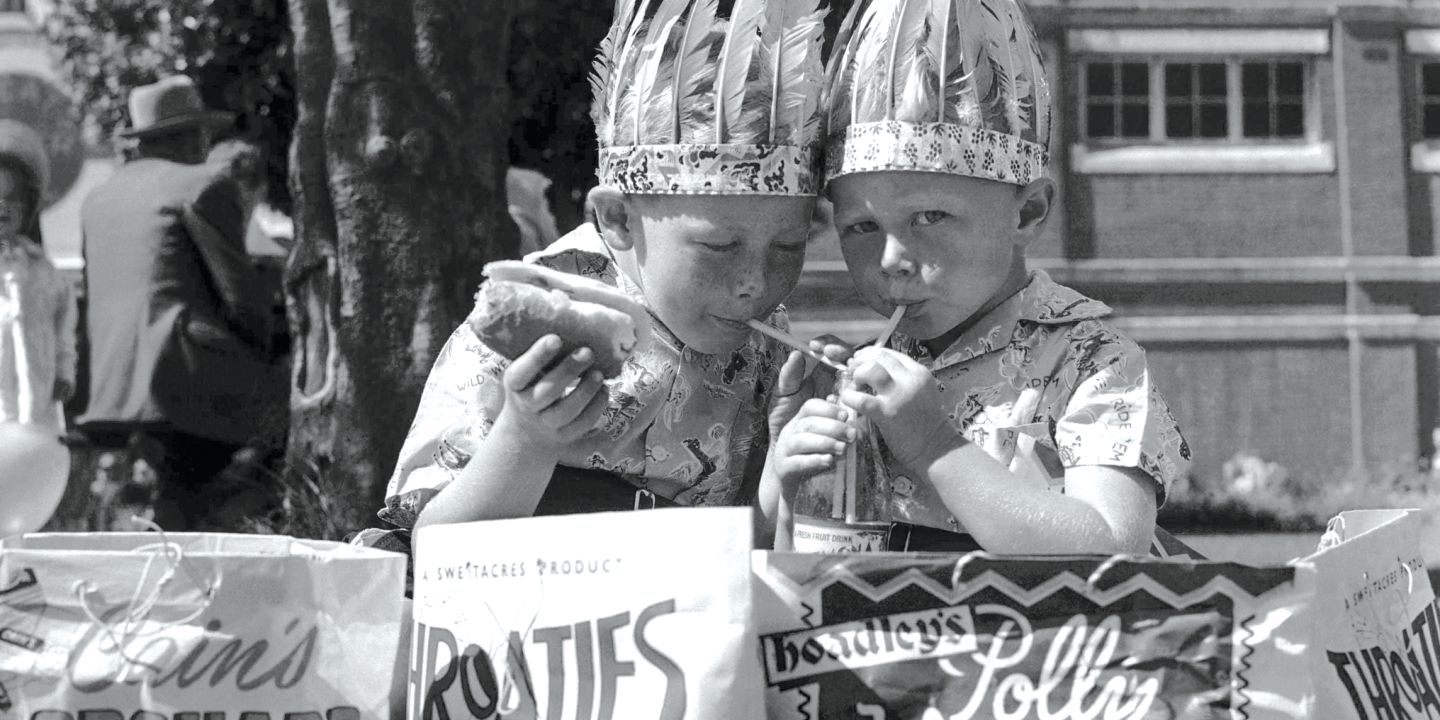 Katie Stanley, Executive Officer of Agricultural Shows Australia, says that while country shows might have evolved they remain an "integral part of Australian culture".
"The service provided by shows in connecting country and our rich and continuing agricultural heritage to our city communities is unique and invaluable," Katie says.
"Country shows continue to be an integral part of Australian culture. They play an important part in country life, highlighting the local strengths and bringing communities together.
"Agricultural shows allow people from cities and big regional centres to better understand where their food and fibre come from. Right across regional Australia our agricultural shows are delivered each year by hardworking volunteers, many of whom have had a long history with their local show."

"My grandfather on my mother's side was a grand champion of the wood chop. He had this big trunk full of ribbons and prizes. Eventually, he was so good at it he basically got handicapped out of the competition.
"As a little kid I remember being given tiny jars of peanut butter, Vegemite, honey, jam, samples from the sugar pavilion and things like that. What we loved most was the animal nursery. As a little girl I so looked forward to a ride on the 'choochoo train' and the merry-go-round.
"I do think back then it was a much better life than we have now. Your mother and father might have struggled a bit to raise their kids, but that meant you appreciated what you had and getting out to anything was wonderful. The show—along with Christmas, Easter and your birthday—was the highlight of your life.
"There was something for everyone; my father loved to look at the birds and the horses, whereas my mother was more interested in the beautiful cakes. My father liked the fruit and veggies too, I suppose because he grew so much himself in what was a fairly small backyard.
"In the same way, when I was a cub Scout leader, I took the kids into the fruit and veggie pavillion because the children were from a lower socio-economic area, and it gave me a chance to teach them about all these exotic foods they didn't know and had never experienced. But things are different these days. Like fireworks—you have them every five minutes now, whereas when we were children they were a rare treat.
"I haven't been in 12 years now, but I do remember always buying my lunch at the CWA stand. Always the best food at the best prices!"
"As a child, living in the Wheat Belt, we used to go to the Katanning Show every year. To us kids it was fascinating. I mean, today if you went to it you might think 'ho hum' because it's only a small agricultural show, but we didn't get to see much of anything down in a small country town like that, so the annual show was wonderful.
"There were a few rides that we could afford to go on and lots of exhibits. I remember one year the police were in a big tent taking the fingerprints of everybody at the show who was over 12 or 14 or something. So, we all went along and had our fingerprints taken; whether they're still in existence or not, who knows? So, the police had everybody lined up enjoying the fun—there obviously weren't too many criminals around!
"It was just a good day out with family. Back then there wasn't much in the way of a sideshow alley and there weren't showbags—I do remember the fairy floss though!
"Later, after I got married, I got into breeding cats. I had anything up to 21 adult cats and 30 or 40 kittens at any one time. I exhibited them at the Perth Royal Show; there were three days or more of judging and then there was a couple of days of exhibiting where you just took your friendliest cats along and had them out of the cage and let them be cuddled. It gave you a chance to talk to people about the breed, which was a good thing.
"I remember there were always regional exhibits, where areas throughout Australia would put on a big display. So,you learned about the Gascoyne and the Kimberley and the Pilbara, and all of those sorts of things. I don't think there's as much to learn at the show these days. It's all about games and money."
"I first went to the Ballarat show with my family when I was around eight or nine years old.
We were able to walk to the showgrounds from our home in central Ballarat. It was night time and there was a real carnival atmosphere, with crowds, lights, music, the food and animal smells, and the touters yelling to come win a prize.
I remember a lot of standing in line to go on rides, but not the Ferris Wheel because my mother was afraid of heights. I remember playing the clownheads, which was an easy game for a young kid to play.
I remember eating fairy floss, which I loved. The clearest memory though was going on the 'Cha-Cha', a wild ride that spins around and stops suddenly. We'd been in a bad car accident around 12 months beforehand, and Mum had a panic attack on the ride because it brought back those memories. They had to stop the ride halfway to let us off.
Back then, the show was the biggest thing to happen in Ballarat; there weren't really many other attractions besides the Begonia Festival and the occasional circus.
When I took my kids to the Ballarat Show many years later, it hadn't changed much, except there were a lot more rides. When I went as a kid, there were a few rides but the biggest attraction was the sideshow entertainment."
"We lived on the central coast for the early part of my childhood. I remember going to the Royal Easter Show at Moore Park Showgrounds many times.
Travelling to Sydney to go to the show was always exciting. I loved the hustle and bustle of the show—the pavillions,the fruit and veg, seeing the animals and watching the shows in the main arena.
We saved money by recycling aluminium cans for months leading up to the show so we could buy showbags on our way out after the fireworks.
When I was about 10 years old, we moved to the Southern Highlands of New South Wales. The Moss Vale Show was the highlight of the annual social calendar. I eventually went to an agricultural high school, so most kids went down to the show during school hours and then, of course, on the weekend. I remember working in the school stall a few times.
When I was in high school, going to the show was all about the rides, sideshow alley and show food. Of course, we would walk through the pavillions and admire the cakes, local artworks and our friends' animals, but the rides were certainly the biggest attraction.
Even after I moved to Sydney and had children of my own, I remember driving down to Moss Vale for the weekend to go to the Mossy Show, taking them to the Royal Easter Show at Olympic Park or attending the Wauchope Show on the Mid North Coast (my parents live in Wauchope now).
The little country shows have a different appeal to the big city shows. The country shows are more about having fun with your friends and viewing the local artwork and produce.
When I go to the big shows, I find I'm attracted to the animals—the majestic horses, the enormous bulls and the cute babies in the farmyard nursery. Having always lived in a town or metropolitan area, I guess it's a nice way to reconnect with animals."