Beef bourguignon
---
Regardless of the time of year, we can all do with a warming comfort dish from time to time, and this moreish Beef Bourguignon is one of our go-to recipes. A classic dinner recipe that pairs exceptionally well with practically all red wines, particularly silky smooth Pinot Noirs for a lighter red pairing and big bold Shiraz for more robust flavour accompaniment. It's the perfect red wine pairing dish!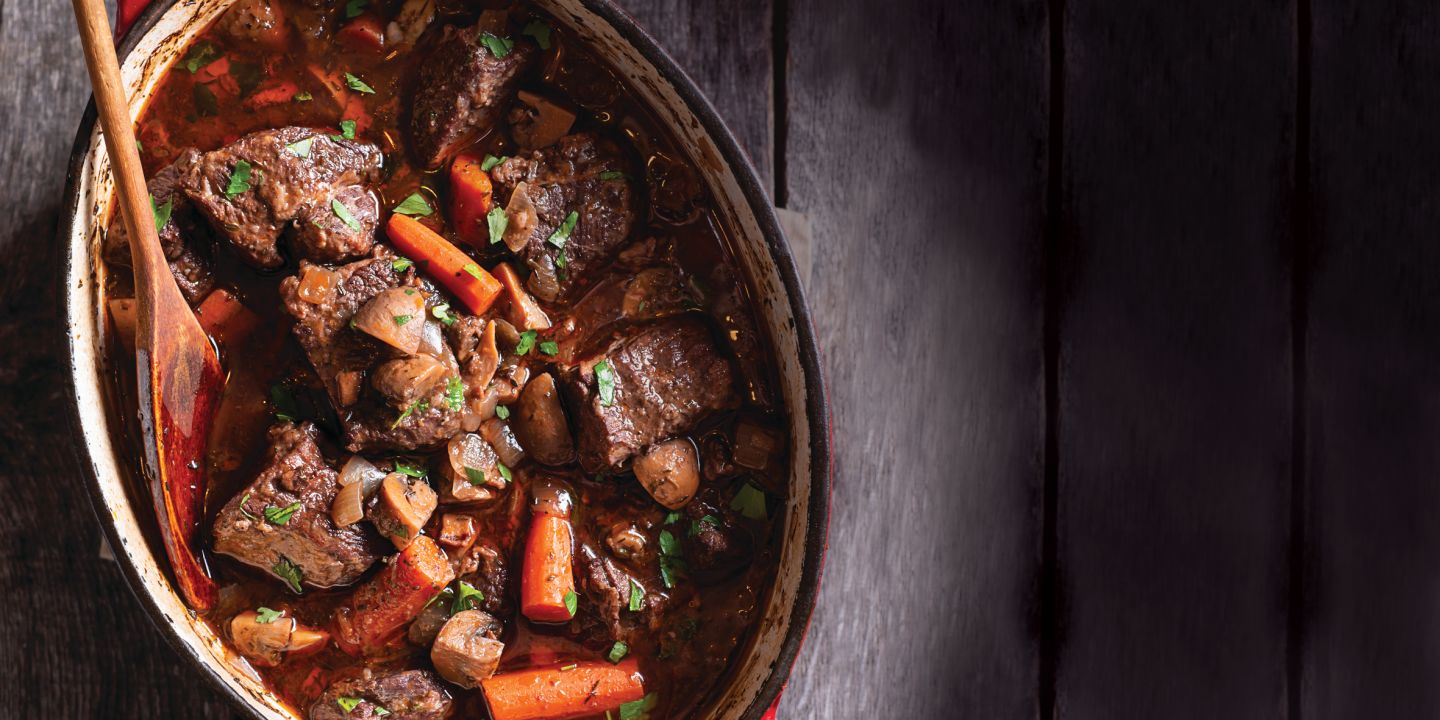 Chop the celery, carrot and onion in a food processor. Place butter and oil in a saucepan over medium heat. Seal the beef and then transfer to a bowl. Add the mushrooms and shallots to the pan, stirring until caramelised. Combine with resting beef.
Add the chopped celery, carrot and onion to the pan. Then add thebay leaves, thyme and speck, cook over low heat for 5-6 minutes.Return the beef, mushrooms and shallots to the pan and add red wine and brandy. Reduce heat to low, cover and simmer for 1 hour, stirring occasionally. Season with salt and pepper and serve with fresh parsley.
Serve with your favourite red wine of choice (we recommend a full-bodied Barossa or Hunter Valley Shiraz) and enjoy!
For our latest member offer on Cellarmasters wines, go to nationalseniors.com.au/cellarmasters