Better living through technology
---
This issue, we take a look at some of the latest tech innovations designed to make our lives easier at home or on the go.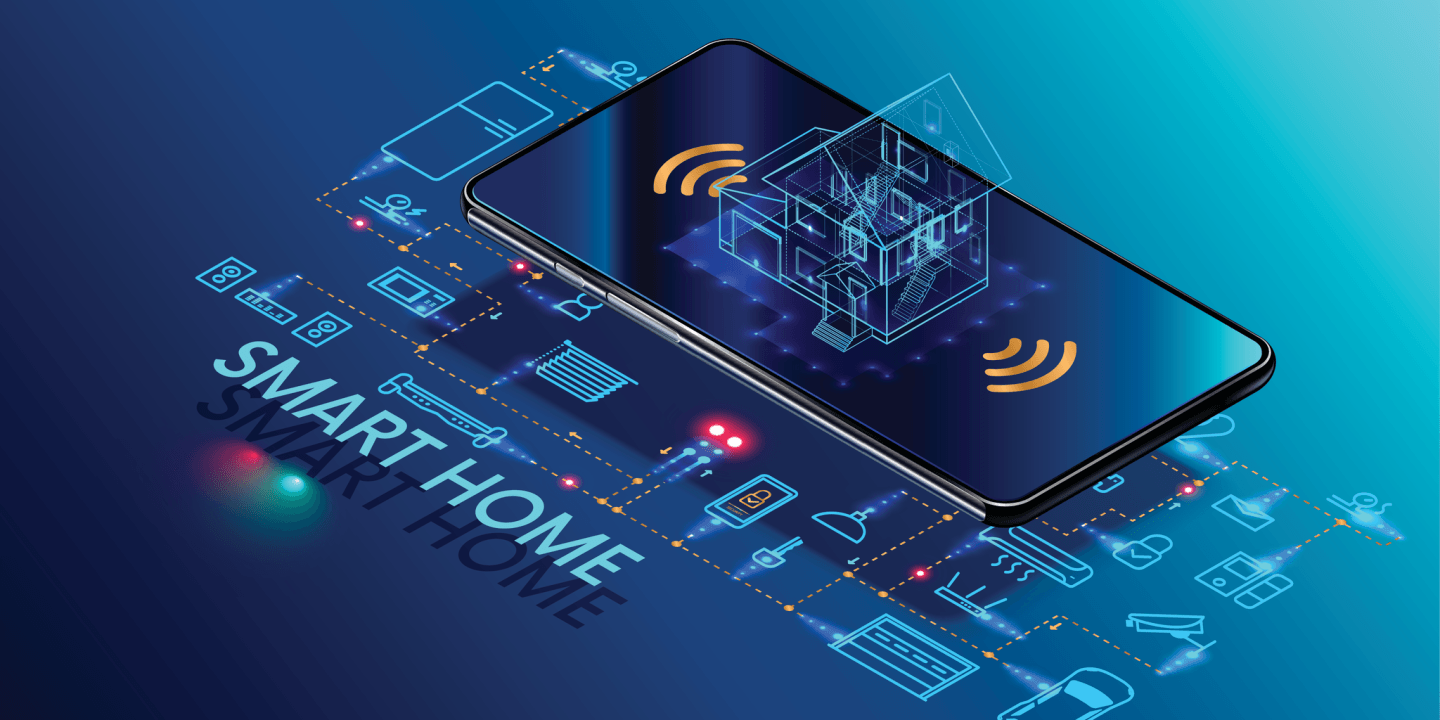 Technology: it's often a double-edged sword, designed to make our lives easier but, with new products constantly hitting the market, it can be difficult to understand the benefits offered and how to get started. Here, we explore some new innovations for the home and beyond.
Now you can see who's at your front door whether you're in bed or travelling in your caravan several states away. New home security systems such as the Ring Video Doorbell detect movement at your front door, sending alerts to your mobile phone, tablet or personal computer. Being able to see, hear and speak to visitors through the system intercom means they'll be none the wiser as to your location– for all they know, you're just on the other side of the door.
This technology offers unprecedented security for those who live alone, travel frequently or just like to be able to see who's knocking. The best part is, these systems run on batteries and don't require hard-wiring,so you can simply purchase and install yourself. There are a number of setup options available depending on your needs, ranging from front door video bells to indoor cameras, floodlight cams and alarm kits. Oh, and they're also quite affordable, starting at just $139 for a basic video doorbell.
Ring Video Doorbell $139
jbhifi.com.au
Smart home automation products are getting more intuitive – and more affordable – by the day. Want to turn your lights on remotely while you're away so it looks as though you're home? What you'll need is a smart home assistant like Google Assistant or Amazon Alexa and Wi-Fi connective lights such as the Philips Hue or the affordable Mirabella Genio.
Once you've connected these systems to your home Wi-Fi, you can simply issue voice commands such as, "Hey Google, lights on" or "Hey Google, set lights to 50 percent" if you're at home. If you're not at home, you can control your lights remotely using your smartphone. This technology offers huge benefits for those with mobility issues as well as those who simply enjoy the perks of gadgetry.
The fun doesn't stop there either; you can use voice-controlled home assistants for a myriad of uses:
play music from Spotify, Google Music or YouTube
getup-to-the-minute news,weather and traffic reports
set timers and reminders
create a virtual grocery list and add items via voice command as needed
send text or email messages via voice commands.
Google Home Mini $39
Amazon Echo Dot $49
jbhifi.com.au
Philips Hue Starter kit $184
amazon.com.au
Mirabellagenio Wi-Fi Bulb $15
kmart.com.au
GPS technology has made navigation, especially car travel, a breeze - providing you're following an up-to-date map! Unfortunately, that's one of the limitations that has seen SATNAV systems largely superseded by free smartphone navigation apps such as Google Maps and Waze.
Google Maps is the most widely used navigation app, offering satellite imagery, aerial photography, street maps, 360° panoramic views of streets, real-time traffic conditions, and route planning for travelling by foot, car, bicycle and air, or public transportation. All you need is a smartphone with mobile data and the free Google Maps app, type in your destination address and you'll be shown different routes based on traffic and tolls. One of the handiest features is being able to pinpoint shops and petrol stations along your route.

These functionalities are also available on Waze, which is another navigation app also owned by Google. The difference lies in its usability, with Waze relying on live information submitted by users so it can offer traffic alerts such as accident and road obstructions as well as speed camera warnings. It's a user-friendly system favoured by those who are on the road alot. Remember, if you are going to use your smartphone for navigation while you're driving, it's important to invest in a phone mount for your vehicle so you can keep both hands on the wheel at all times.Both Google Maps and Waze are available rfor free via the App Store and Google Play.

Phone mount $19
kogan.com
To 4G or not to 4G?
Q: I have a Telstra 3G prepaid Wi-Fi modem that I use for internet connection on my Samsung tablet when holidaying away from home. It still works effectively and has been strong enough to run both tablet and laptop computer for my husband and myself when away.
My question is, should I upgrade to a Telstra 4G when my contract comes up for renewal or continue with my present 3G model? Your article in the Summer issue of Our Generation was most enlightening so I am hoping you can provide some advice! Thanks for always providing us with a newsy magazine—we've been members since our early 50s and are now 75 and 77 respectively.
- J. Coppleman
A: Thanks so much for reaching out, we are always very happy to receive member feedback and questions. While your current 3G connection seems to be adequate at the moment, it would be advisable to upgrade when your contract comes up for renewal. 4G is now the standard so it certainly makes sense to upgrade, and end of contract is the perfect time to talk to your provider and renegotiate. Do shop around and see what deals are out there—you may find a cheaper deal that you can take to Telstra and ask them to match. They may even provide you with anew 4G modem at no cost as part of your new contract in order to keep your business. Be cheeky and ask the question!
- National Seniors