Budget 2020: Our budget vision
---
The Federal Budget is just around the corner. In anticipation, National Seniors Australia presented its budget submission to the Treasurer's office late last year to give the government plenty of time to consider our proposals. The submission has urged the government to improve those policies most important to older Australians.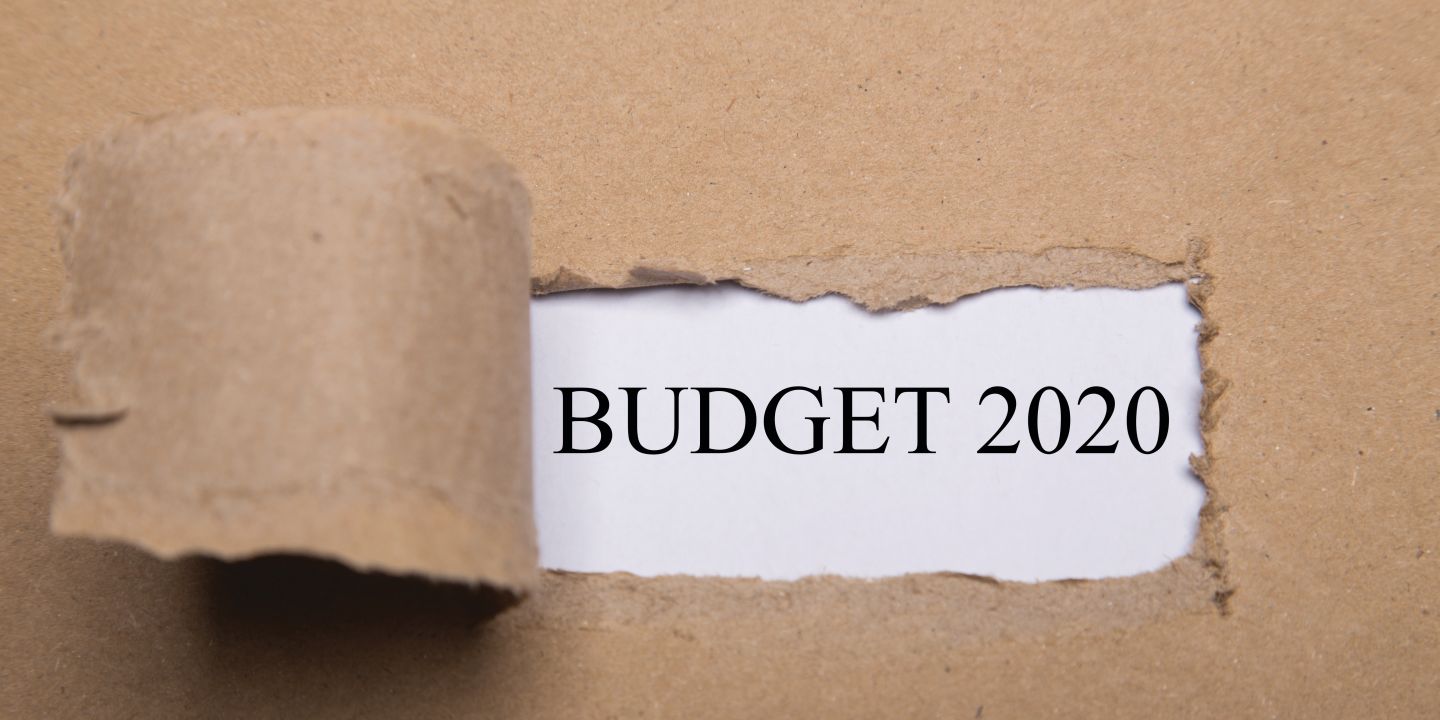 An Independent Pension Tribunal
With one in four pensioners living below the poverty rate, we need an independent body to set the pension.
Both sides of politics have used the pension as a budget tool and policies such as the pension taper and deeming rates have been adjusted (or not adjusted) as budget savings measures.
An Independent Pension Tribunal would take the politics out of the pension, in the same way politicians' pay is set by an independent body. It would also adjust the settings of tax measures such as the pension taper rates and deeming rates.
Increased rent assistance
If you are receiving the pension but paying rent, you're at a greater risk of falling into poverty, especially if you live in one of the capital cities. That's why National Seniors is campaigning to have the Commonwealth Rent Assistance (CRA) increased and made fairer.
Instead of a flat rate of assistance, National Seniors has proposed increasing the maximum rate as a proportion of house values where the recipient lives. For example, a pensioner living in a capital city would receive higher rental assistance as more of their pension is used to pay rent than someone in a rural or regional area.To ensure this is done in a fair and equitable manner, it would also be set by the Independent Pension Tribunal.
Because it's often hard to make ends meet on the Age Pension, many older Australians cannot afford quality dental care. If you don't have private health insurance and are on the pension, you have to pay for dental care out of your own pocket or rely on overstretched public dental services. This is unacceptable. The government should introduce an adult dental scheme which would subsidise some of the dental costs of older Australians.
The Seniors Dental Benefits Scheme would work in the same way as the existing Child Dental Benefits Schedule. Since poor dental health is linked to chronic health problems, encouraging Australian adults to maintain their dental health will be a preventative measure,taking pressure off our health system.
Fix home care waiting lists
A major revelation from the Royal Commission into Aged Care Quality and Safety was the shameful number of older Australians who died while waiting fora home care package. It was revealed last year that 16,000 older Australians passed away on the waiting list in one-month period. More than 13,000 were forced into residential aged care against their wishes while waiting for the appropriate level of home care.
As the majority of older Australians want to remain in their home as they age,home care packages must be a budget priority. A senior health official told the royal commission that $2 billion would be needed to fix the waiting list.
In response to the Royal Commission's Interim Report, the government announced funding for an extra 10,000 home care packages. We welcomed the announcement, but it will only scratch the surface of the 100,000-plus waiting list.
The other big issue to emerge from the royal commission was the issue of neglect in Australia's residential aged care facilities. Some of the stories of neglect have been so horrific it led the Royal Commission to write, "It is unacceptable that we have an aged care system that people are frightened to access".
Many staff at the facilities where neglect has been exposed complain of being overworked because the nursing homes are so understaffed. Feedback from members also tells us of the link between staff numbers and quality of care.
That feedback has gone directly to the government via the budget submission and National Seniors is lobbying for the government to mandate aged care providers publish staff to resident ratios. This will give older Australians and their families more information when making the difficult decision of choosing an aged care facility.
Here's a way to solve two problems with one solution. Australians aged over 55 represent the largest age demographic on Newstart (due in part to ageism in the workforce) and the aged care sector is acutely under resourced. What if you could get older Australians back in the workforce while at the same time solve the labour shortage in the aged care sector?
That's where the idea for a Mature Aged Worker program comes in. Estimates suggest that the aged care workforce will need to more than triple by 2050 to meet demand in the sector. As we have heard in the royal commission, many facilities are already struggling.
Mature workers would be a solution to the cultural and empathetic challenges that some of the current aged care workers face.
Not only would it solve the labour shortage of qualified and quality labour in the sector, it would help more older Australians get off Newstart and start receiving an income they can put towards a better retirement.
If you're at risk of redundancy or have recently become unemployed, you may be eligible for personalised career planning and support.
Our CEO, Professor John McCallum, and Chief Advocate Ian Henschke have been regularly meeting Ministers, key politicians and bureaucrats to push the causes that matter most to you. They are your voice in Canberra. National Seniors will continue to push for the issues that have been raised in ou rbudget submission.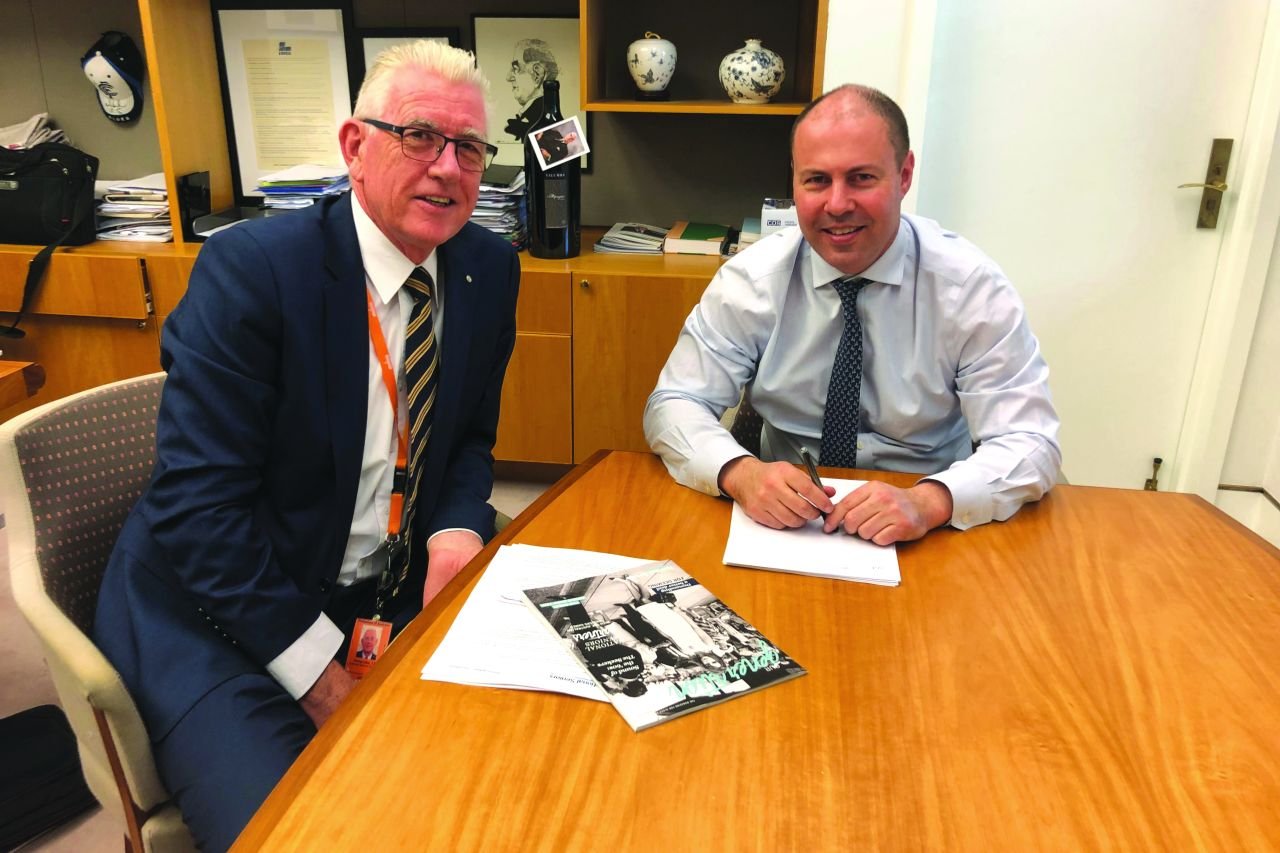 National Seniors Chief Advocate Ian Henschke and Treasurer Josh Frydenberg
Member feedback indicates that an overwhelming majority of you are concerned about climate change and that you want to make a positive contribution for your children and future generations. Many of you have also shown a preference for lower risk investment options.
National Seniors has come up with the Green Bonds Scheme as way to help seniors invest money in Australia's next major renewable energy project, Snowy Hydro 2.0.
The new Snowy Hydro Scheme is away of enhancing base load power without the need for increasing fossil fuelled power. We believe a government guaranteed Snowy Hydro Green Bonds scheme would:
provide the potential for solid returns
contribute to economic development
help stabilise energy prices and
support environmental sustainability for future generations.
Read full submission