Call of the wild
---
Tick the Big Five, Kruger National Park and Victoria Falls off your must-see list with an unforgettable African adventure.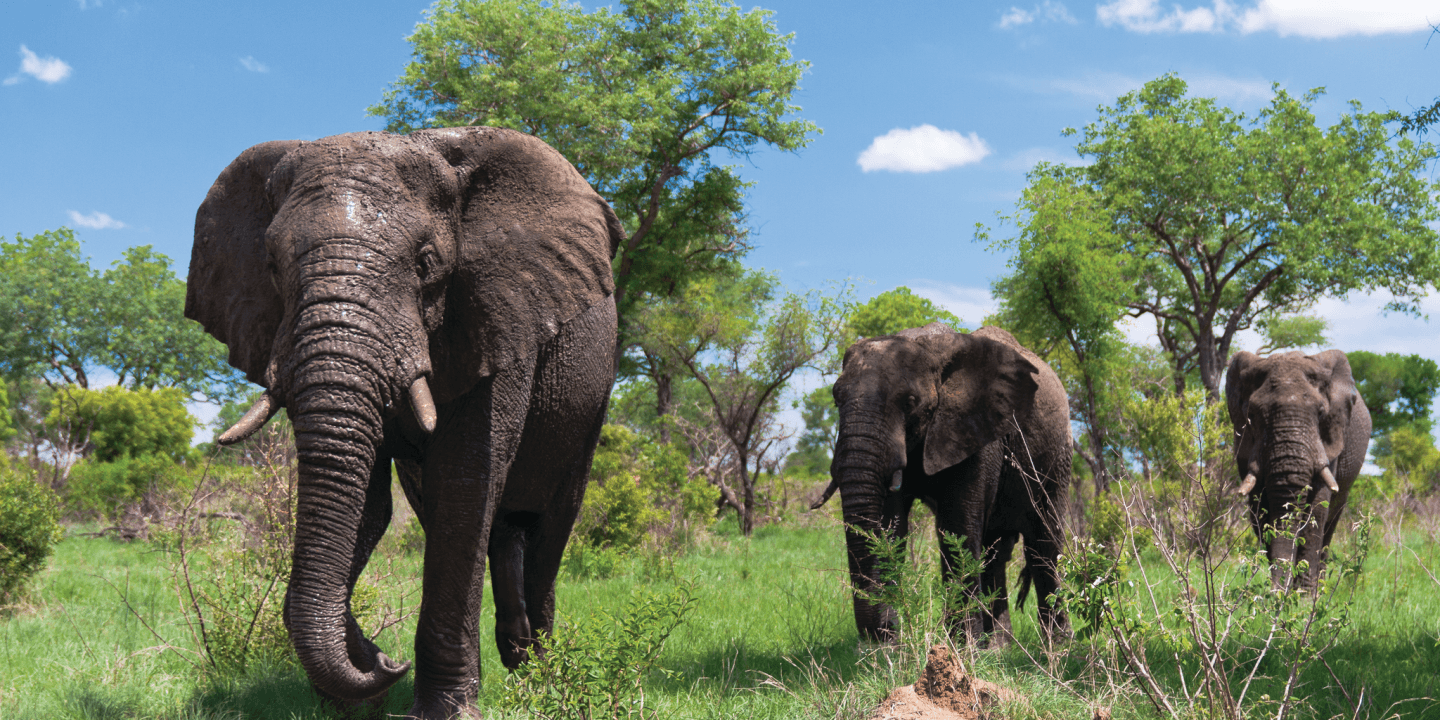 With a spectacular backdrop of Table Mountain, Cape Town is rightly regarded as one of the world's most beautiful and interesting cities.
Beginning your African adventure here, you'll be able to take a trip via cable car to the top of Table Mountain for impressive views over the city. Not only is Table Mountain the most photographed attraction in South Africa, it's home to thousands of species of plants, many of which are endemic to the mountain.
If it's stunning ocean vistas you're chasing, visit Cape Point on the south-western tip of the African continent. The original lighthouse at Cape Point was built in 1859 but proved ineffective in mist, so a second lighthouse was built. This second lighthouse is the most powerful on the South African Coast. These incredible structures are steeped in maritime history and set the scene for some truly impressive photo ops!
Cape Point overlooks Cape Peninsula–well worth a journey along for its scenery and historic and picturesque coastal villages. On the Peninsula is Boulders Beach wherein 1982, a colony of African penguins, virtually on the brink of extinction, settled. Spend time on the beach and observe the penguins playing, feasting and interacting with each other at close range.
Now that you've had your first taste of wildlife spotting, head to Kruger National Park, one of the biggest safari parks in South Africa.
Sweeping across the eastern border of the country covering two million hectares of land, Kruger National Park is the perfect place to see Africa's most iconic animals and its beautiful scenery.
Kruger National Park gets its name from Paul Kruger, who established Sabie Game Reserve in 1898. This merged with the Shingwedzi Game Reserve to become Kruger National Park in 1926. The first cars were allowed into the park in 1927, which began the tradition of self-driving exploration to spot the park's incredible wildlife.
Kruger is home to Africa's Big Five: lions,leopards, Cape buffalo, wildebeest and rhinos. Head out for an early drive to spot them (as well as giraffes, antelope, monkeys and more) and as you look out to the open grasslands, the baobabs, marula and fever trees are an alien sight. The central park is particularly popular for spotting lions, as well hyena and cheetah, with the rivers of the northern region particularly attractive to hippos,elephants, impala and kudu.
If you're an avian enthusiast, Kruger's Birding Big Six will surely be a highlight,the list including the kori bustard, pel's fishing owl, lappet-faced vulture, martial eagle, saddle-bill stork and southern ground hornbill.
As well as its amazing animals, South Africa is known for its impressive natural wonders, including the Blyde River Canyon, which is on the western fringe of Kruger National Park. Blyde (meaning 'happy' in old Dutch) River Canyon is one of the largest canyons, with some of the deepest cliffs of any canyon in the world. Arguably the best view of the Blyde River Canyon is of the Three Rondavels - huge, round rocks, reminiscent of the huts of the indigenous people. The canyon is home to the second-largest tufa-style waterfall in the world, the Kadishi waterfall, which is a waterfall that is formed when water running over dolomite rock absorbs calcium and deposits rock formations faster than they erode the surrounding rock.
Despite being undoubtedly impressive and beautiful, the Kadashi Waterfall is absolutely dwarfed by Victoria Falls. Christened Mosi-o-Tunya by the Kololo tribe, meaning 'the smoke that thunders', Victoria Falls straddles the border between Zambia and Zimbabwe. A mist up to 500m high can be seen rising from the falls in a spray plume from up to 50km away. At twice the height of Niagara Falls, it's regarded as the world's largest waterfall, so it will come as no surprise that it's one of the seven Natural Wonders of the World. Thanks to its unique geographical properties and astounding natural beauty, it has also been named a UNESCO World Heritage site. In particular, the falls are renowned for their breathtaking rainbows, arcing across the falls like a technicolour bridge.
A frontal view of the falls can be seen from both Zambia and Zimbabwe, meaning that there are several ways for you to experience the majesty of Victoria Falls. The ominous-sounding Devil's Pool, located on the Zambian side of the falls, lets daredevil visitors swim on the lip of the falls with one of the most incredible views imaginable.
Take the opportunity to experience the rich culture of the area by meeting the locals on a rural village tour. Dine in a traditional boma while a blazing bonfire lights the night sky. Sample local cuisine and watch as traditional dancers dance to lively bongo drums. Learn about the entrancing rituals and listen to historic stories that paint a vivid picture of the past—a memorable end to your holiday.
See the best of Africa with National Seniors Travel.
Itinerary
Day 1-2: Cape Town, arrival and Table Mountain
Day 3: Cape Town, Cape Point and Peninsula Tour
Day 4-5: Makutsi Safari Springs
Day 6: Makutsi Safari Springs and Kruger National Park
Day 7-8: Makutsi Safari Springs, game viewing activities
Day 9: Makutsi Safari Springs, Blyde River Canyon
Day 10-11: Victoria Falls
Day 12: End of Cape Town, Kruger and Vic Falls Classic Tour
Plus...
Book and place a deposit on our bucket-list tour for your chance to win an African-inspired hamper valued at $200 (book by 30 May 2020).
If you would like to experience this amazing bucket-list tour, call 1300 88 37 50 (booking code BACKV).

Members price from $3,619 per person.
This tour is part of a responsible travel initiative. Contact National Seniors Travel for more information.