Five top Australian nature walks
---
Australia is home to some of the most varied and spectacular landscapes on the planet. Thanks to the dedication and commitment of conservationists and state and federal governments, many of these landscapes and their flora and fauna are protected within the bounds of national parks and even recognised as World Heritage sites. National Seniors Australia has compiled a list of five top daywalks within conservation areas for you to check out. Is it time you booked your next travel adventure?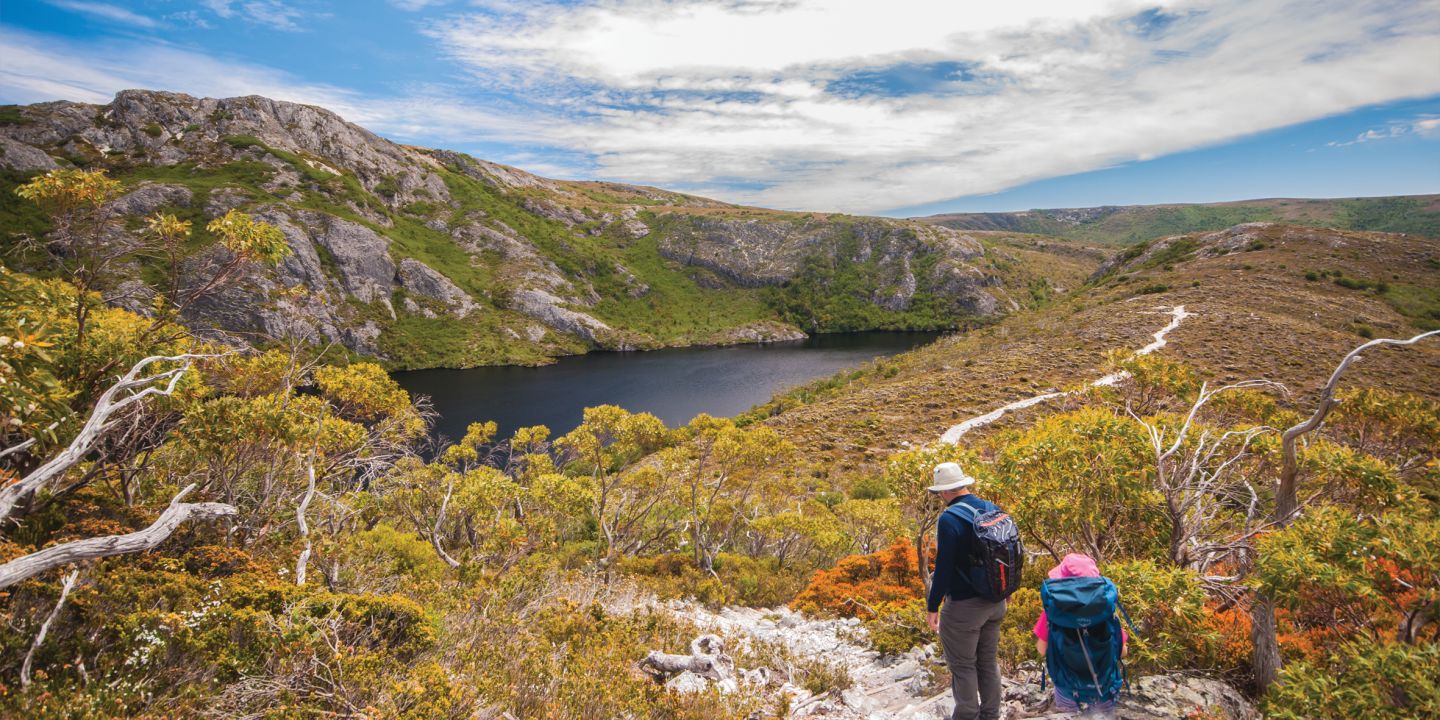 Located in the Cradle Mountain - Lake St Clair National Park and UNESCO World Heritage Site, this 6km circuit is one of the region's premier walks. Highlights include Glacier Rock, the historic Boatshed and Ballroom Forest- a cool temperature forest lined with ancient myrtle-beech trees. Cradle Mountain offers a number of fantastic short walks. It is also the starting point for the world-famous Overland Track - a six-day walk that sees hikers take on both the challenging terrain and the unpredictable Tasmanian weather.
Our next walking trail is also found in Tasmania, but on the east coast at Freycinet National Park. This circuit incorporates the Wine Glass Bay lookout, Wine Glass Beach and the remote Hazards Beach with its glorious turquoise waters. At a distance of approximately 11km, this trail is the perfect day walk for nature lovers who may have limited time in the area.
The Bridle Track is a 1.7km walk in the Norfolk Island National Park. A tiny Aussie island in the South Pacific, Norfolk Island blends together Polynesian, convict and Pitcairn Islander history and culture. The walk begins at the Captain Cook Monument and ends at Red Road Track. Along the way, check out the Norfolk Island pines, white oaks and unique coastal vegetation, as well as the superb views of the coastline.
The Blue Mountains in NSW is an area rich in history and the ultimate playground for hiking enthusiasts and tourists alike. If you're looking for a challenge, try the Echo Point to Scenic World walk via the Giant Stairway in Katoomba.
NSW National Parks and Wildlife Service website says you should allow two to three hours to complete the 4.7km walk. Of course, it's easy to get sidetracked along the way!
Witness stunning views of the Three Sisters and across the Jameson Valley from the Echo Point Lookout before descending the stairway and making your way across the Federal Pass to Katoomba Falls and Scenic World, site of the iconic Scenic Railway.
Torndirrup National Park in Western Australia is situated approximately four hours' drive south of Perth and offers an array of superb short and long walks. The Bald Head Walk Trail is far from a leisurely stroll, but at 12km long you won't need to pack a sleeping bag either. Plus, the magnificent coastal views and countless photo opportunities make it well worth the effort.