Homemade scrolls
---
You can find this recipe in Use It All by Alex Elliott- Howery and Jaimee Edwards.
Murdoch Books RRP $39.99.
Autumn 2021

Lifestyle

Read Time: 2 mins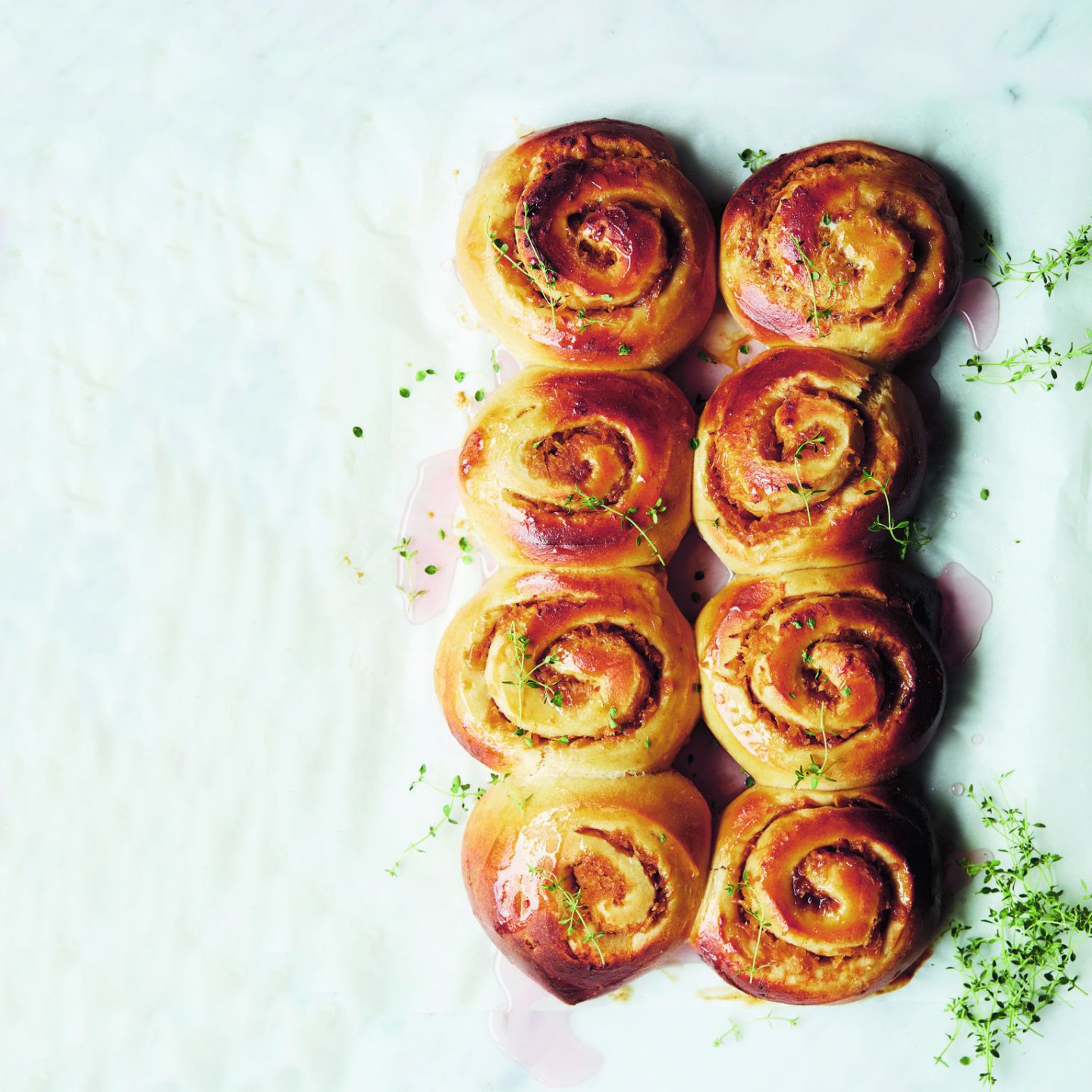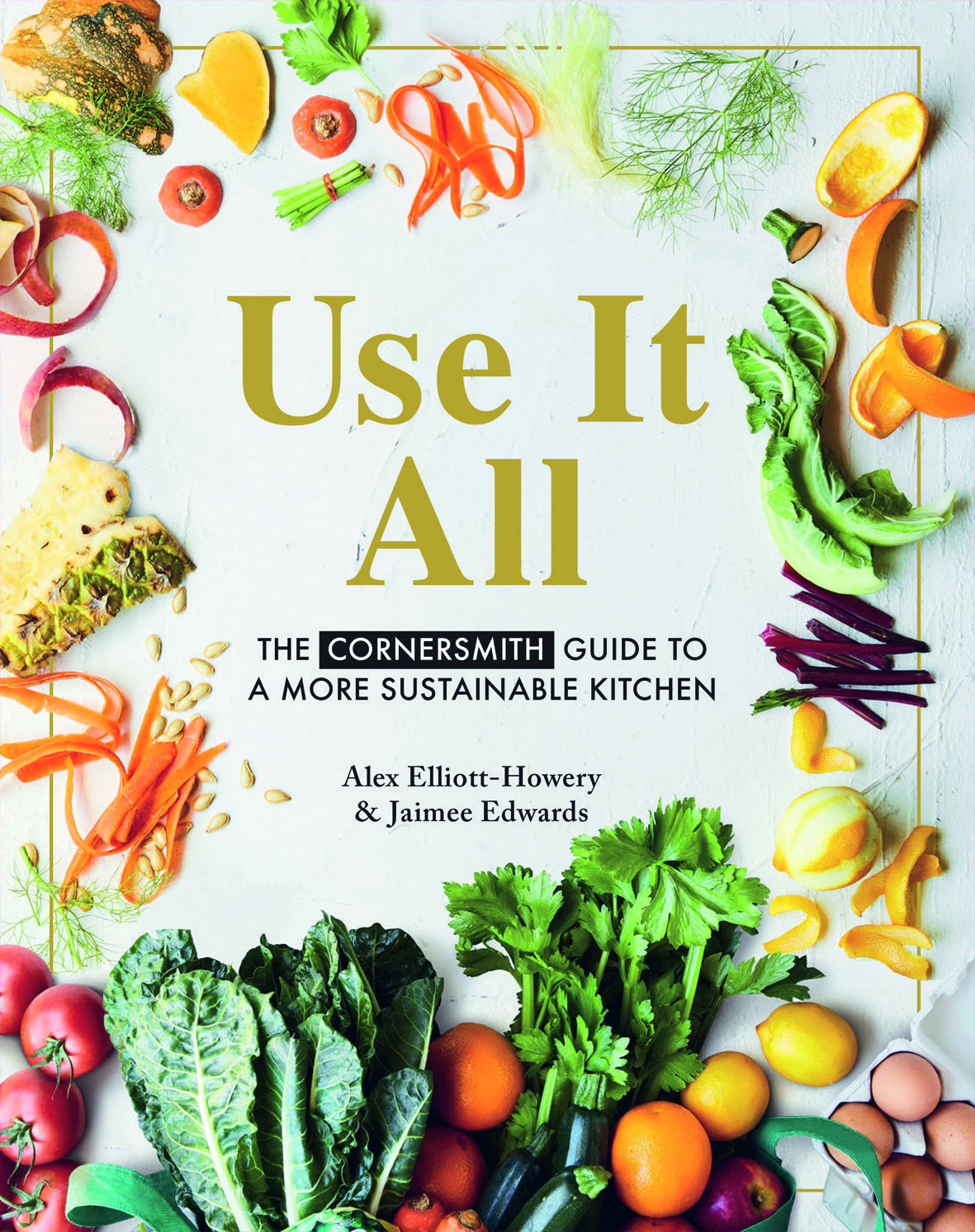 Filled with apple and cinnamon, these scrolls, hot out of the oven, are great with a cuppa.

Alternatively, pack them full of caramelised onion and cheese and serve them with soup. You can also use this versatile dough to make simple bread rolls and pizza bases. You will need to start this recipe the day before, but it's well worth it.
Text from Use It All by Alex Elliott-Howery and Jaimee Edwards
Makes 6–8

275ml (9½ fl oz) milk, plus extra for brushing
7g (¼oz) instant dried yeast(you can also use 15g/½ oz fresh yeast)
2 eggs
1 teaspoon salt
45g (1½oz) caster (superfine) sugar
60g (2oz) unsalted butter, at room temperature
500g (1lb 2oz) bread flour, plus extra for dusting
Canola or vegetable oil, for greasing
1 teaspoon ground cinnamon
1½ cups (400g) stewed apple
½ cup (85g) sultanas
1/3 cup (80ml) caramel (or 115g jam or marmalade of your choice, warmed, for glazing.
Using a stand mixer fitted with the dough hook attachment, mix the milk, yeast, eggs, salt, sugar, butter and flour on low until the ingredients are combined. Turn the mixer to a medium speed and mix until you see a dough beginning to form. Use a pastry scraper to scrape any mixture left on the side of the bowl during the mixing process. Depending on your mixer, you may need to finish the dough by hand as it becomes thicker or hold onto the mixer in the final stages.
Turn the dough out onto a lightly floured workbench and knead with your hands until it comes together into a smooth ball. Grease a stainless steel or ceramic bowl with oil and add the dough. Cover with a lid or beeswax wrap and leave in the fridge overnight to rise.
The next day, roll out the dough on a lightly floured workbench to a 30cm (12-inch) square. Mix the cinnamon through the stewed apple and then spread this mixture evenly over the dough. Sprinkle the sultanas on top.
Carefully roll the dough into a log, then cut into rough 2.5cm (1-inch) thick rounds—you should get 6–8. Place the rounds on a tray lined with baking paper, cover with a tea towel and leave for 1 hour to rise.
Preheat the oven to 180°C (350°F/Gasmark 4). Brush the scrolls with milk before baking to give them a lovely glossy finish. Bake for 15–20 minutes or until golden, then remove from the oven and glaze immediately with the warmed caramel or jam.
Love stories like this?
Become a member and receive a hard copy of Our Generation magazine. Our quarterly magazine is filled with stories about our members, for our members.
Become a member!