Our love of driving
---
Driving has long been a great Australian pastime, from the Sunday arvo drive to the family road trip. For some, having a car meant freedom, status and even romance, while for others it was simply about getting from A to B.

Our Generation explores your driving memories and what happens when ageing forces us to hand over the keys.
Autumn 2021

Feature

Read Time: 10 mins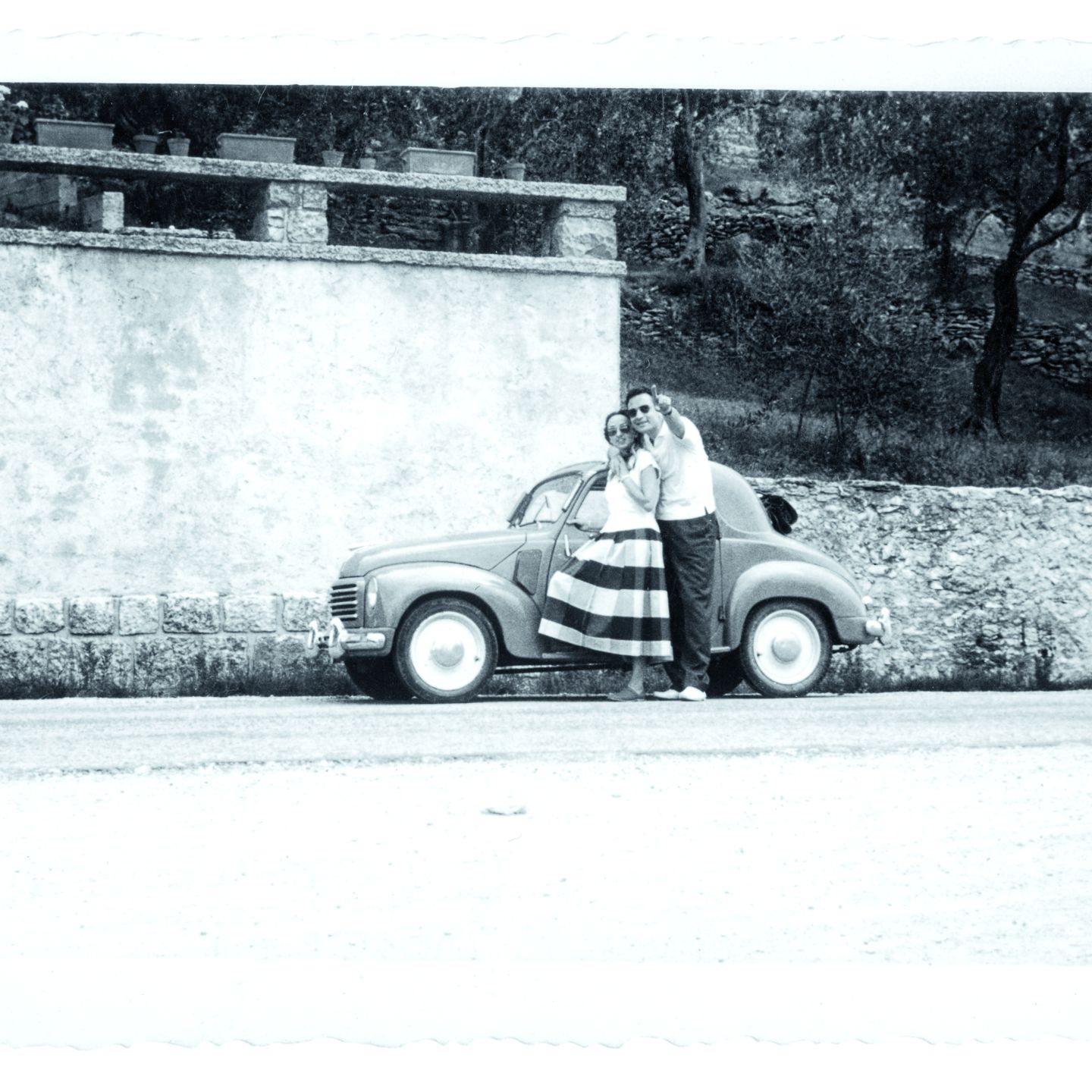 Did you know?
---
Between 2007 and 2018, road fatalities involving drivers aged 65-75 years increased 2.3%, while those involving drivers 75-plus increased 1.2%. They are the only age groups where fatalities increased over the time period.
While these are concerning statistics, our ageing population means there are more older drivers on the road who have medical and mobility issues. Younger drivers are still the most represented age groups in road fatalities.
Growing up in a small rural town, 67-year old Roy says having a car was a literal ticket to ride and meant absolute freedom.
"My first car was a brand-new 1970 Chrysler Valiant," he recalls.
"Our elderly neighbour won it in an ambulance fundraising raffle and my father bought it off him so I could have something to drive.
"Having a new car was a big deal and I felt pretty good driving into town in my V6 Valiant. It had red seats and I had blue and red cushions for the back seat.
"Nightlife for us was all about going to dances, cabaret at the pub and the drive-ins.
"I always looked the oldest out of my friends, so I could go buy beer on a Friday or Saturday night. I'd pick up my mates and we'd drive out to a cane paddock and have some beers before heading into the dance. "You'd pick up some girls at the dance and everyone would pile into cars, and meet up somewhere and decide what to do next. Usually a cabaret at the Boomerang pub, where there was a band that did Platters covers."
Roy's wife Lynette remembers seeing him driving around town in his Valiant before they began dating.
"I thought he was very cool with his elbow hanging out the window," she laughs. "I had the long hair and the mini dresses, and he had the big 'fro and the flares. We started going out together and became quite an item. Roy would pick me up and I'd scoot right up beside him on the bench seat with his arm around me.
"We might go to the drive-ins and then go for coffee. You always had to be home by half past 12," Lynette says.
Things were a lot more relaxed back in those days, and it was the norm to have a few beers and not give much thought to being over the legal limit.
"No one really paid much attention to it, as long as you weren't stupid about it," Roy says. "The blokes would usually have a few beers and I don't remember ever getting pulled over. If you did get pulled over, there were no breathalysers—if you could walk a straight line, they let you go."
"It was more relaxed with car safety too," Lynette says.
"When we got married and had our first child, he'd sit in a capsule on the backseat with a net over it. It was just the way it was back then.
"It wasn't until we had our second child that we went and bought a Mitsubishi station wagon, and then the kids went into car seats in the back. And at that stage driving was more of a necessity than a lifestyle. We weren't overly concerned about how cool we looked!"
"You'd pick up some girls at the dance and everyone would pile into cars, and meet up somewhere and decide what to do next. Usually a cabaret at the

Boomerang pub, where there was a band that did Platters covers."

Let the good times roll
Nowadays, the retired couple travel Australia in their caravan, meeting up with old friends and making new ones along the way.
"We love our caravan. It's just the best thing and we've seen some absolutely brilliant places. We've camped everywhere from Cape York in Queensland to Uluru in the NT and down to Margaret River in WA, and so many places in between. It's lovely being able to catch up with friends all over Australia on a yearly basis."
A couple of years ago, Lynette was in the driver's seat when the caravan jack-knifed on the highway.
"One minute we were cruising along, next minute I noticed a strange wobble and before I knew it, we were sideways on the side of the road. It was very scary and we were so lucky we weren't hurt," she says. "It could have happened to anyone. As soon as insurance replaced our caravan we got back on the road. My confidence has definitely taken a bit of a hit but we have all the new anti-sway technology onboard now, so I feel reassured."
Seventy-year-old Trish still remembers her first formal driving lesson in 1972.

"I was a keen, very green 17-year-old," she laughs.

"The brutish instructor threw me in the deep end with peak-hour traffic on a Monday morning in the city. In a manual vehicle, of course. I had no idea what I was doing and freaked out. It was my first and last formal lesson.
"I turned 18 and my boyfriend patiently tried to teach me in his new Mini Minor. A few gear grinds and 'kangaroo starts' later and he feared for his car. I just couldn't get the hang of it. But having a boyfriend who owned a car was the important thing. Driving could wait."

By 20 years of age, Trish was married and a new mother, and living in a rural area in the Tweed Valley, 30 minutes from town. Living out of town and with a truck-driving husband often away, she had no option but to learn to drive—and so she did, her husband teaching her on quiet country roads in their EH Holden.
"My driving test was booked at Murwillumbah Police Station and only took five minutes from start to finish. It involved a drive around the block in town and a hill start," Trish says.
"Mastering the art of a hill start in cars back then required the use of both feet on three pedals plus using the hand brake to avoid stalling or rolling backwards into the car behind. I managed to pull it off and the test was over. I was free to drive, but in hindsight I really should not have been, so inexperienced was I."
Having a car and a driver's licence meant day trips out with the kids and being able to visit friends, Trish explains.
"We would regularly go to the beach and national parks for picnics and sleepovers. I never felt isolated once I got my licence. "It also meant being able to travel for holidays as a family. Before air travel became affordable, road trips were common and family visits would incorporate visits to tourist spots as well. As long and as arduous as these trips were, they were also exciting, and experiencing our vast land by road was a great adventure.
"I still get the longing at times to pack the boot and just point the car in any direction away from home. Two lanes of freedom! Stop wherever something takes your fancy." These days, Trish says she finds night driving on open roads requires more of her concentration than it once did.
"Focusing on those white lines in the glare of the oncoming headlights is a challenge. I will often sit behind a big truck and follow it for hours—both allowing it to lead the way, and to sweep the road clean of any stray kangaroos.
"I'm a cautious and safe driver. I've not had an accident nor even a speeding fine in the 46 years I've held a licence. And who knew it was possible to go through life without having mastered the art of reverse parallel parking? But I know it is inevitable that one day I will need to surrender my licence. I hope and pray I will have the good sense to acknowledge when that day comes! Will I miss the convenience of driving? Absolutely! But in the meantime, I plan to run up a few more miles because there's a road somewhere…"
Seventy-eight-year-old Mal has spent most of his life in cars, working in the transport industry as a taxi and bus driver. But in recent years his eyesight has deteriorated, and Mal made the call to give up driving. "In my early years in London I did a defensive driving course and the instructor said there's always five people you have to watch—the idiot to your right, the fool to your left, the guy in front, the bloke doing 60 right behind you, and the idiot behind the wheel," Mal laughs.

"It's drivers that make roads unsafe and there's just too many cars on the roads for me. I think men sometimes have a hard time knowing when they need to give something up. For me, it was just the sensible thing to do and I have no regrets." Living in a retirement village, Mal doesn't feel giving up his licence has affected his freedom.
"I have pretty much everything I need right here. I also have two scooters I use to get around. If I need to go out of town I can pay someone $20 to drive me 100km. It's not bad at all, really, and I'm happy to leave that job to someone else."
Mal is not alone.
National Seniors' member Jean recently wrote a letter about her husband's decision to relinquish his licence.
"My husband surrendered his licence recently as he felt his reflexes were not fast enough. Now, I am the sole driver in the family and we have had to find alternative ways for him to have the freedom to leave the house on his own, such as cabs and community transport."
Not everyone is happy to hand over their licence, with those in remote towns often feeling the need to keep their wheels.
"I turned 87 in January," National Seniors member Ronald says.
"I just received a letter from the government saying that I must repeat that medical for two of my health conditions by March 2021, and the other two by November 2021. "These matters were dealt with in December 2020, and, in the normal course of events that would repeat in September 2021.
"I live in Hoyleton, which is 17km from the nearest shop. I have been driving on rural roads for almost 70 years, and, in an official driving test in 2015, the tester could not fault my driving. I am more than happy to undergo a further test if considered necessary."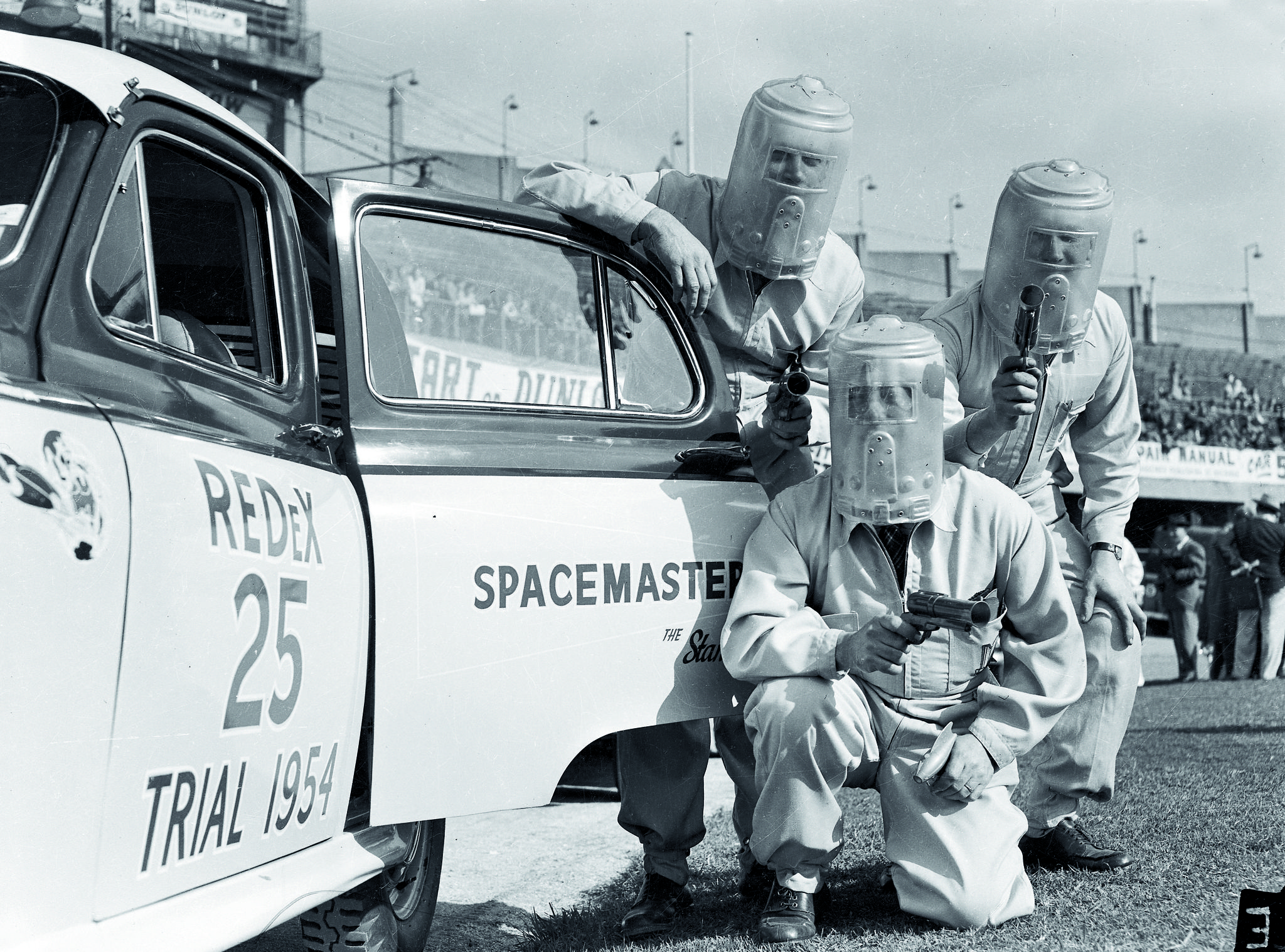 Redex reliability trial
---
One of the earliest motorsport events in Australia, the Redex Australia Trial, would be etched in the memories of many older Australians.
Unlike any other race before or since, the Redex Trial was a special rally of more than 200 amateur and pro drivers who drove around Australia in cars that were, to say the least, challenged by the road and geographical conditions of those days. Sponsored by Redex for the first three years, the event was later dubbed the "Redex Reliability Trial".
The first trial was held in 1953, when the majority of Australia's roads either didn't exist or were in a poor state of repair. Despite the scale and significance of the race, the rules were very simple. Drivers weren't allowed to make any performance enhancing modifications to their cars, except to add auxiliary fuel tanks and comfier seats. They would lose one point for every minute late to enter a control point, as well as a further 100 points for disobeying a direction from race adjudicators.
If a driver had to change a car part during the race, they would also have 500 points deducted from their overall score. As a pioneering event, the Redex Trial attracted many of Australia's and the world's greatest drivers, and even radio celebrities, including Ken Tubman, Stan Jones, Jack Davey and Jack Murray. Come race day of the first trial in August 1953, a total of 187 racers set forth from Sydney on the 6,500 mile drive, waved off by 150,000 Sydney-siders.
Having accrued the best overall points tally, Ken Tubman was hailed the winner of the trial alongside co-driver John Marshall. The duo drove a '53 Peugeot 203, something which proved significant for the then modest French car manufacturer, which experienced a surge in car sales following Tubman's win.
Your ability to drive safely relies on a number of factors. While ageing does not automatically mean total loss of driving ability, it is something we should continually reassess as we get older to ensure our own and others' safety.
In Queensland, drivers over the age of 75 are required to carry a valid medical certificate when they get behind the wheel or they could be fined. The certificate is issued by a doctor, whether or not they have a medical condition, and it must be renewed every 13 months.
In New South Wales, drivers from the age of 75 must have an annual medical assessment to retain their licence. From the age of 85, they must pass a practical driving test every second year to keep an unrestricted licence in addition to their annual medical assessment. A modified licence may be issued under certain circumstances.
In Victoria, there is no set age where drivers must pass a test or have a medical assessment. The onus is on drivers to decide they're no longer capable of driving. It is only if they develop a medical condition or disability that they may have to undergo a medical review.
In Western Australia, after they turn 80 drivers must undergo an annual medical assessment to renew their driver's licence. After the age of 85 they may need to pass a practical test if recommended by their doctor. In the ACT, drivers aged 75 or more must have an annual medical examination by
their doctor.
In Tasmania and the Northern Territory, there is no age limit for medical examinations, instead all drivers are legally responsible to report any medical conditions that will affect their ability to drive.
Love stories like this?
This article is an excerpt from National Seniors Australia's quarterly member magazine, Our Generation.

Become a member today and receive four hard copy issues of Our Generation (valued at $31.96) a year for free as part of your membership, along with exclusive discounts, competitions, branch membership and more!

Your membership directly funds our advocacy and research work for the benefit of older Australians including fixing pension poverty, tackling health care costs, and improving aged care.
Become a member!