Live well at home
---
A retirement village, residential aged care, downsizing to a small unit or apartment… they're generally not at the top of the retirement bucket list. If you've been thinking that you want to age at home, you're not alone.
Member Matters

Health and wellness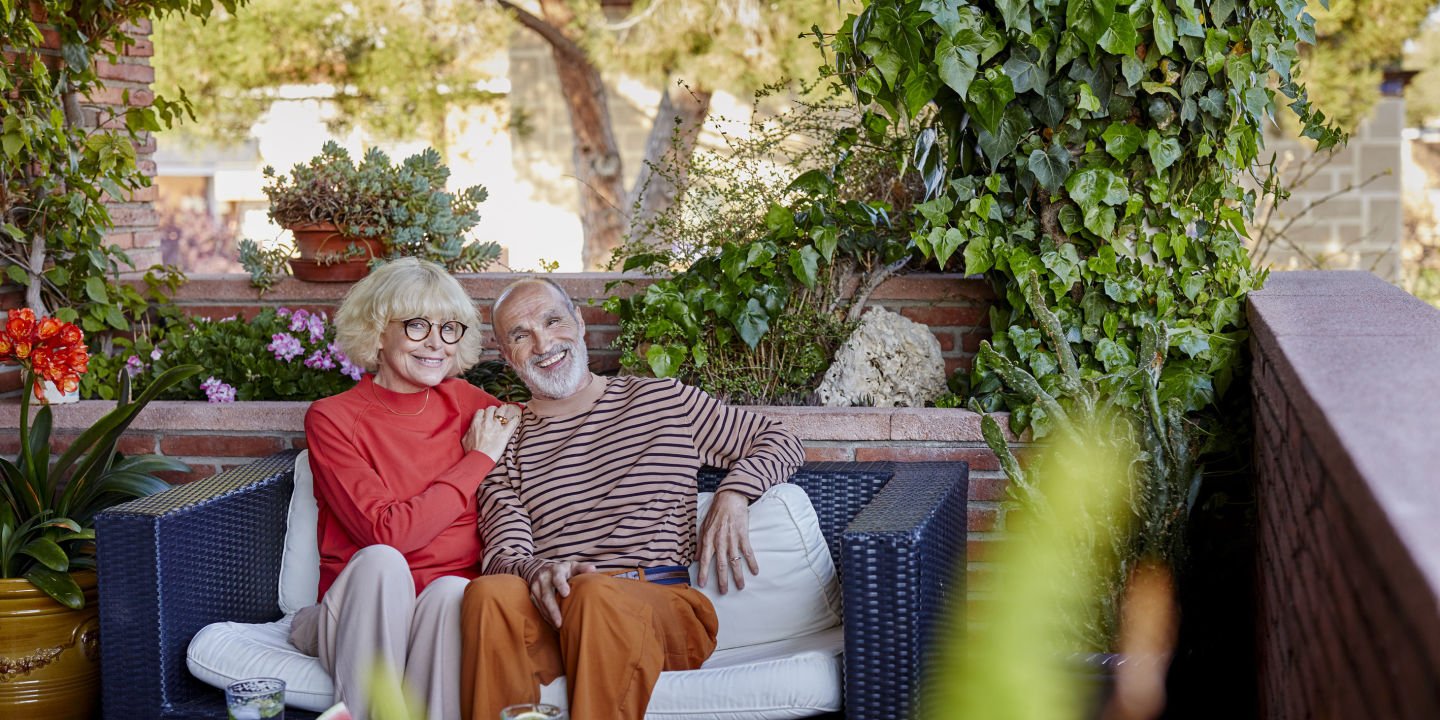 Feels like home
Australians prefer to stay in their own home as they age and why not? Your family home has been the centre of your life for years. It has witnessed events and milestones, and many memories have been created within its walls. A familiar location can influence your perception of safety, help you maintain social connections within your community, and provide access to services and proximity to family and friends.
It's not surprising you would prefer to spend as much of your retirement in your own home as possible.
Fit for purpose
Research points to the fact that retirees enjoy a better quality of life and live longer if they can stay at home; however, the suitability of the home for retirement is important. Is your home comfortable, safe and secure? Will it remain so for the next five, ten or twenty years?
To retire comfortably at home, you may need to make some minor modifications. These changes may be necessary to help you get around or be safer in wet areas such as bathrooms. It might be new guttering with a mesh insert, so there's no need to climb ladders for regular cleaning.
Funding modifications
Such modifications come at a cost, which can impact your retirement funding. Not everyone has a contingency fund to draw upon. Pension income – whether from superannuation, the Age Pension, or both – seldom covers larger expenses. But that doesn't mean you can't live safely and comfortably in your own home. If you need to fund renovations or modifications, Household Capital can help.
Find out how you can use the savings in your home to make it safe and comfortable for your retirement years, so you can Live Well At Home.
Learn more
Case study
Rhona and David, an active couple in their mid-70s, live in Camberwell, a leafy suburb in Melbourne's south-east.
Rhona is an active member of the local bowling club, and both regularly attend events run by the local Probus Club. David has experienced some health issues that require him to use a walking stick.
Their financial adviser referred them to Household Capital. Although they each receive the full Age Pension, their super was largely depleted, and they needed to make some modifications to their home. They wanted to ensure their home and garden were as maintenance free as possible, as well as modify the entrance and bathroom to make it easier for David to get around.
Although their age and home value would have permitted a larger drawdown, they borrowed $60,000 - enough to undertake the work they needed around the house as well as having a contingency fund for 'peace of mind'.
This also leaves sufficient equity should they need additional funds in the future, for living or a transition to aged care.
To learn more about our partnership with Household Capital, visit the Partners section of our website.
Let's go
Applications for credit are subject to eligibility and lending criteria. Fees and charges are payable, and terms and conditions apply (available upon request). Household Capital Pty Limited is an authorised credit representative (512757) of Mortgage Direct Pty Limited ACN 075 721 434, Australian Credit Licence 391876.