Connecting old mates and communities – Here and abroad
---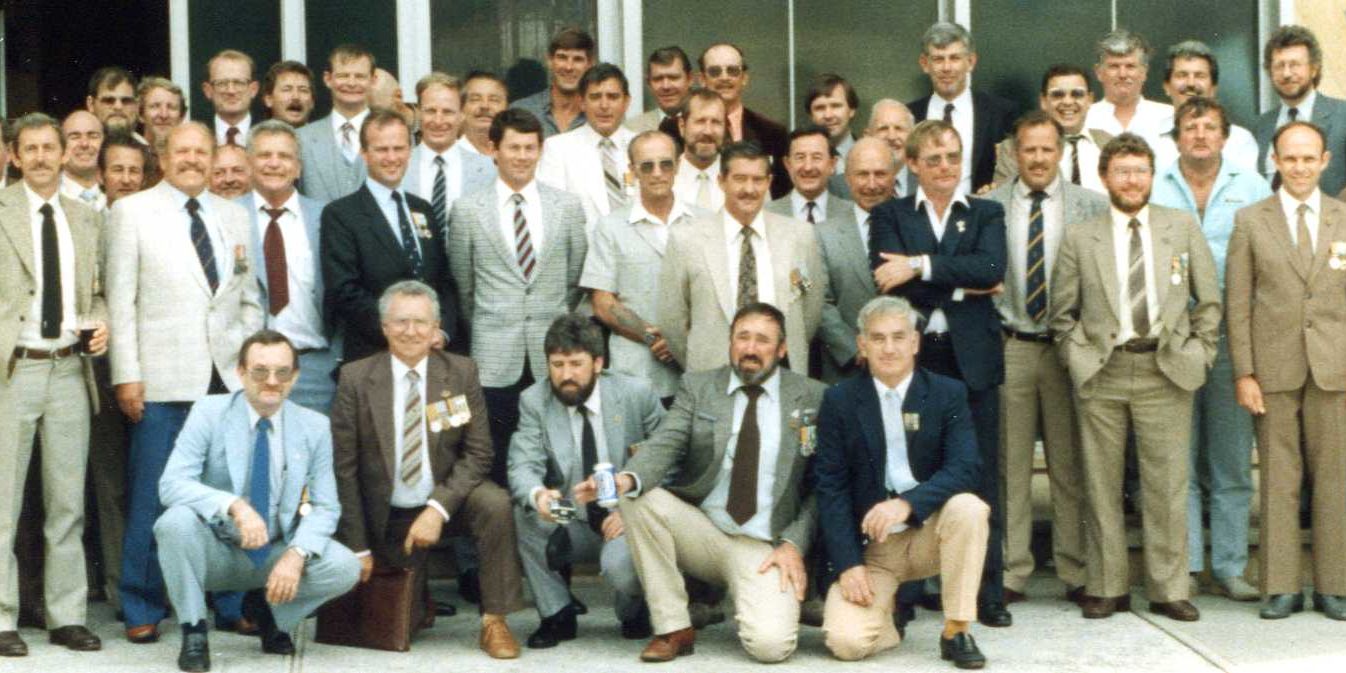 Members of the 1st Australian Civil Affairs Unit at a welcome home parade in Sydney, 1987.

Forty-four years after the conclusion of the Vietnam War, members of the 1st Australian Civil Affairs Unit are continuing their mission to build a better future for the Vietnamese people.
"The 1st Australian Civil Affairs Unit Association is a small group of about 130 members of Vietnam veterans," says Association Secretary Don Limn.
"Our unit was involved in reconstruction and development projects in the Australian area of operations, during the war. But, for many, the story doesn't end there."
The unit performed what has been described as a 'unique role trying to win the support of the Vietnamese people for the Government in Saigon'.
Involved in the construction of schools, market places, medical centres and water reticulation systems, they ran educational, medical, veterinarian and agricultural programs throughout the Australian Task Force's area of operations.
"One of our members, who is in fact an engineer, designed and built a school in Vietnam in his own time and with money raised by a RAAF wives association in Australia. That school building is still being used to this day."
"Another great story is that of a national serviceman, who was training to be a teacher, joining the Civil Affairs Unit at the end of his unit's tour. He taught English to Vietnamese high school kids and, to make lessons more interesting, he taught them songs including '500 Miles'. Fast forward 50 years and I happened to read the story of a Vietnamese man who escaped as a teenage refugee and was sponsored to the USA in part because he spoke some English. He became a senior engineer with a global company and now lives in Australia. He said he would like to meet the man who taught him English; they met again last year and, coincidentally, live 500 miles from each other."
The Unit's affinity with Vietnam, Don says, has not been affected by the passage of time.
"Collectively, we now contribute to helping the Vietnamese through our annual donation to a World Vision project in Vietnam. In a way, it's like we're continuing our work."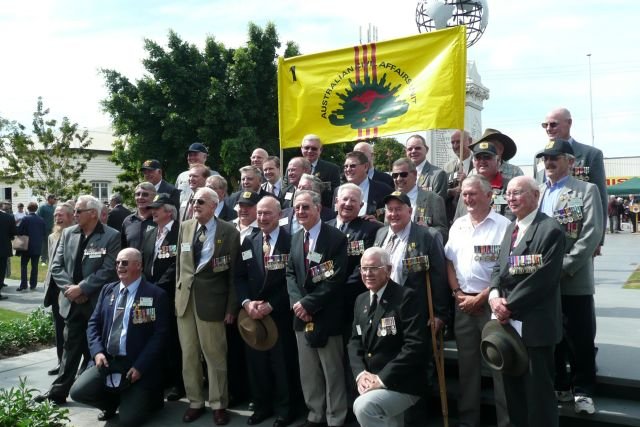 Members of the 1st Australian Civil Affairs Unit, 2007.
Members of the 1st Australian Civil Affairs Unit, 2017.
With a further objective to 'create and cherish a bond of comradeship between all members of the Association', Don says that members are proud of their history.
"I think it's a great way for our members to find and keep in touch with old friends who shared their experience of war. We hold events and circulate a newsletter to keep everyone connected and to share news good, and bad, from each other's lives."
To find out more about the 1st Australian Civil Affairs Unit, and its legacy Association, or to connect with members, visit their website.
Learn more