Homegrown grains to incorporate into your diet
---
Did you know that 9 out of 10 adults don't eat the recommended amount of fruit, vegetables and grains?*
Member Matters

Lifestyle

Read Time: 3 mins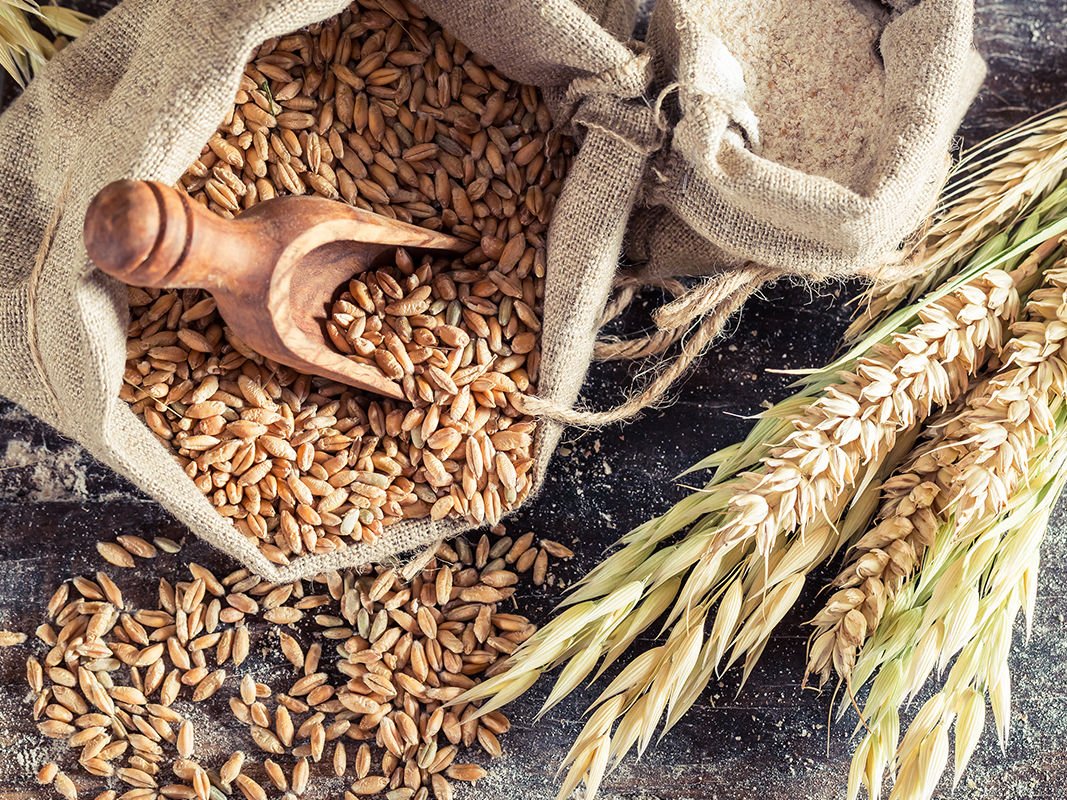 Grains are seeds of grass-like plants, which are essential for a balanced and varied diet when maintaining good health. There are many local grains you can find in the supermarket. Looking to incorporate more grain into your diet? Here's how.
Grown in over a hundred countries, rice is the most popular grain in the world. Australia produces a few varieties, such as arborio, brown, and coloured rice. Low GI white rice is unique to Australia, like regular white rice but with a lower glycemic index — making it ideal for those with diabetes. Some benefits of whole grain rice include vitamin E and many B-group vitamins, which encourage good digestion and nerve function.
Australians mainly consume two types of wheat: bread wheat and durum wheat. Wheat is typically used to make other wheat-based products, such as pasta and bread. It has a relatively high protein content compared to other true grains and is high in dietary fibre. Plus, it contains high amounts of potassium, which can protect against stroke, and prevent osteoporosis and kidney stones. Finally, wheat has phytochemicals that aid the function of the immune system and reduces inflammation.
This is the fourth largest grain crop produced in Australia. The bran and germ of oats are almost never removed, so most of its food products contain wholegrain oats — making it an accessible kind of whole grain. Oats contain beta-glucan, which decrease cholesterol levels and improve insulin responses. It has a unique kind of phytochemical that protects blood vessels from the damaging effects of bad cholesterol, protecting against stroke and heart-related diseases.
Quinoa is a pseudo-cereal, as it's not from the same plant family as 'true cereal grains.' However, it's nutritionally similar and used in similar ways as well. Kruso White is Australia's local variety of quinoa, launched only last year. Moreover, quinoa is gluten-free and high in dietary fibre. It also has high protein content, with all essential amino acids — such as lysine, which improves calcium absorption and retention. It contains ideal amounts of vitamin E and B-group vitamins too.
Additionally, grains can be used as an ingredient in an array of meals, like rice flour for rice crackers and rice noodles. Wheat is typically milled into flour and then used to create other food products, like noodles, biscuits, snack foods, and even sauces. Oat flour can be used for baking. Quinoa can also be made into flours well as quinoa flakes, which can be used for pancakes.
When shopping for grain or cereal foods, look for the words 'wholegrain' or 'wholemeal' on the packaging. If possible, look for 'wholemeal wholegrain' breads, that have more fibre and nutrients that other types of bread made on wholemeal, wholegrains or refined flour alone.^
Written by Jea Johnson
*Australian Institute of Health and Welfare
^Queensland Health