National Seniors members light up local community
---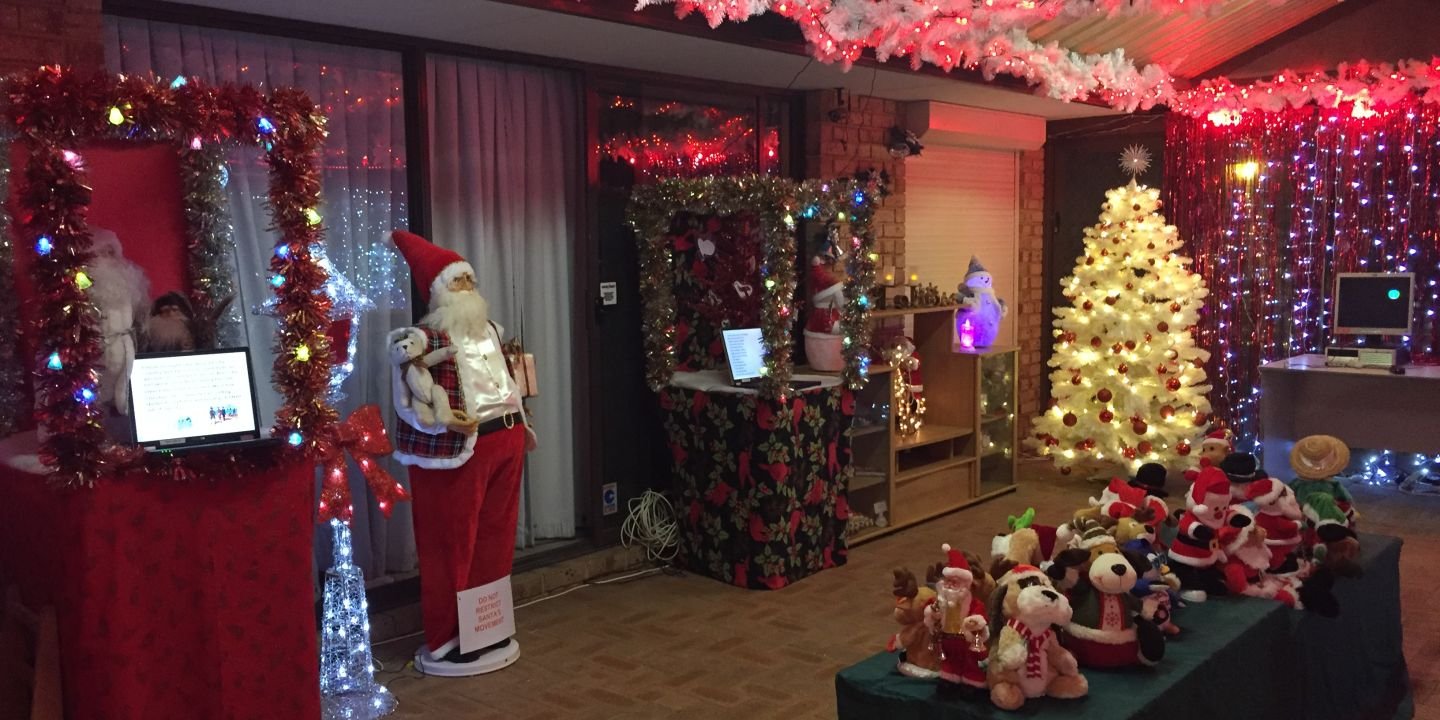 For nearly two decades, John and Sheila Ramsbottom have been lighting up their Perth home to celebrate Christmas with their local community.
"We started to decorate the house 18 years ago. I was a minister of religion at that stage – now retired," said John, who is also the President of the Northern Districts Sunset Branch of National Seniors.
"We used to go around looking at all these light displays, but what we noticed was that the main meaning of Christmas was missing."
"So, we decided to put Mary and Joseph in our front porch. The next year we thought, it's no good just having them, we need to tell the whole story of Christmas, so I asked our daughter to use the nibbler to cut us out some life-size camels. Of course, then we then had to get three mannequins to make three Wise Men and a manger for the baby Jesus. The year after that we added shepherds, sheep and a donkey. And so, it continued to grow.
"We've had very few problems over the years – except for local youths wanting to steal our Wise Men. One year they stole a shepherd and put him in the middle of the road; a car ran over him and thought he was a person. The driver, very kindly, picked up all the pieces and put them back in our garden!"
Now with everything from singing elves to inflatable Santas, Christmas-themed computer games and seasonal music, there's something for the whole family to enjoy.
"Someone asked us, 'why are you not collecting?' It had never occurred to us but, at that point, we began raising money for the Royal Flying Doctor service. In the years since then we've raised $35,000 for them and now we've turned our attention to the Harry Perkins Institute of Medical Research."
Recently returned from a holiday with the National Seniors Travel team, Sheila said that they were grateful for helping hands.
"We usually allow ourselves at least 10 weeks to set up everything; we start at the end of September and we have it ready for the 29 November. This year we were running a little behind, so our neighbours - who get all the inconvenience of people coming to see the lights - came and helped us this year; two adults and two children. Our eldest daughter, the local Men's Shed plus a dance friend and members of our National Seniors Branch have also helped us to keep on schedule."
Set up each year is no small undertaking when you consider that it takes a full two weeks for Sheila and John to charge enough batteries to power their decorations, and four hours to put them all in at the start of the festivities.
"Last year we decided to buy a clicker, to get a handle on how many people were actually visiting. We were quite gobsmacked that we reached 3,200 people. We had no idea the numbers were so big," Sheila said.
Delighted that the community has really embraced their efforts – and this year donated a host of new decorations – John said the family are 'on duty' throughout the whole of December. "Aside from the decoration side of things, I also make and sell Christmas cakes to raise funds for our chosen charity – in fact I won the first prize for dark fruit cake at the Royal Perth Show!"
"To mark the beginning of festivities, we host a coffee and dessert evening, and then a free sausage sizzle on the night we turn on the lights. It's a busy, busy time, but we love it."
If you live in Perth, John and Sheila invite you to join the nightly festivities at 119 Chichester Drive, Woodvale from 6 to 24 December 2019, or indeed to come along to a meeting of the Northern Districts Sunset Branch of National Seniors - the only night branch in Perth.

If you would like to connect with people like John and Sheila, support your local community and participate in social gatherings with like-minded people, you are welcome to join your local branch. Find the contact details of the National Seniors branches around the country on our website.
If you'd like to stay up to date with National Seniors news, discuss key issues impacting older Australians and go on social outings, you are welcome to attend your local branch meeting.
Learn more