A passion for music making
---
Mature and experienced musicians are valued members of Australia's orchestras. But the pandemic has stopped live concerts. So, how are they playing on? John Austin meets a virtuoso.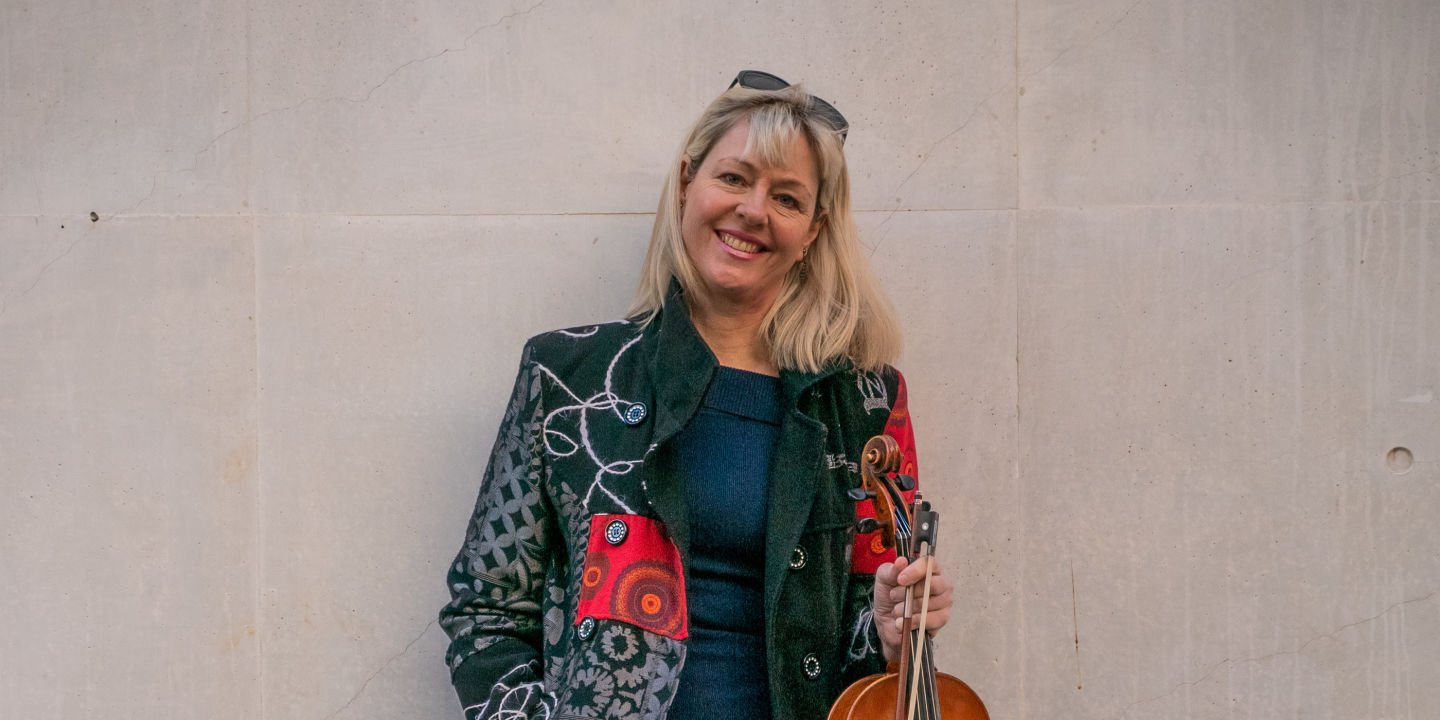 "I have been very privileged to associate with such wonderful people who have taught me that life is not about ease. We did not want to tire the first time, so why would we necessarily RE-tire? My ultimate idea about the older years in life I suppose would first and foremost be to stay in good health so that you can get on with all you need to do.
"If one is fortunate enough not to need to retire because of ill health, and to have the resources to be 'free' from money concerns the future for older years would be the perfect environment to feel uplifted and add some light to the world. That is what I hope for myself. What better way to add some light than to do what we are on the planet to do?
"I work physically hard. I have painted the whole house inside and out twice over all these years. I believe this helps somewhat and makes me feel very capable, which I believe is also very important as the years progress. I am probably fairly idealistic, but I am at the moment very fortunate to be in good health and have the most amazing job, where I am able to uplift the spirits of so many people."
Rallentando', the music term for slowing down, seems to have no place in Kirsten Hulin-Bobart's life apart from being an instruction on a music sheet. It has little to do with her many-faceted busy life, which is unified by performing and practising as well as the spirit and connection of the music she loves.
Aged in her mid-fifties and approaching her 30th year with the Queensland Symphony Orchestra (QSO), Kirsten is keen to explore new ways of bringing music to audiences; she spends long hours practising and rehearsing, often alone. She phones orchestra donors thanking them for their support during the dark COVID-19 days. A keen gardener, Kirsten has created a beautiful setting for her music. And, for the past six years she has supported her husband Barry on the long road to recovery.
If there is a good thing to say about the pandemic it is professional musicians like Kirsten are unlocking other doors of the imagination. She says it is leading them to new and imaginative ways of achieving the ultimate artistic goal; the dream that keeps Kirsten, and her Queensland Symphony Orchestra colleagues relentlessly practising day in day out to be the best they can be. All this with the support of physios, osteopaths and masseuses who keep the sometimes tired and sore joints and muscles limber. Kirsten says that in essence the goal is experiencing the beauty of being emotionally touched and reaching out to emotionally move the audience and inspire them beyond the ordinary. Live concerts have been postponed but Kirsten and the orchestra have gone online to creatively express their love of music and inspire the rest of us.
"When you perform you go into a special zone. I know playing passionately flows onto the people around you. I've been in that place knowing we are all feeling that very deeply," she says.
It first happened for Kirsten in late primary school when competing at an eisteddfod. Younger than the others and less accomplished, she did better than she expected. The judges confessed they'd felt emotionally moved and awarded her first prize.
Something similar happened many years later when as a university student she swapped her violin for the larger viola. After playing in a masterclass the other students stared at her, awestruck. She says it was an uncomfortable silence until they told her she had discovered her future… as a viola player.
Fast forward several decades and Kirsten says she is in an even better personal position to help audiences connect with their feelings, and also with the energy and inspiration she believes continues to be available from past composers and artists.
Life in the mid-50s is a gift of many experiences that helps Kirsten reach deeper, to understand and connect more, and create. Those experiences include the past six years of personal challenge, caring for Barry, who until having a stroke was a professional saxophonist and fellow orchestra colleague. He continues to make great strides on his journey to recovery, which has defied medical predictions. Music has been an important motivator in his therapy, commitment and hard work to play again. It also sustains Kirsten.
"I'm a romantic and love Rachmaninov,Tchaikovsky and Beethoven. After the stroke and seeing how determined Barry was, I played the first movement of Beethoven's 5th Symphony. It was a powerful message of inspiration to lift Barry's spirit up to that place of sheer will and determination," Kirsten says.
Music and playing an instrument builds links between the brain and the body.
"Seeing how much Barry is progressing, the therapists said they wished every stroke patient played music," she says."Being a musician can help develop a high functioning brain, a great strength when faced with this level of rehabilitation, as was his running and overall fitness when he was learning to walk again.
The COVID-19 lockdown may have cancelled performances but opened up personal opportunities including thanking orchestra supporters.
"It's uncanny how connected we all are, especially to music. There are people who really care about us and it was humbling to hear their stories and their appreciation for what we do. I found there were lots of coincidences of association too, where either Barry or I had known them from another place and time or someone they knew."
Retirement? Kirsten says she hasn't thought about it.
"I want to create something beautiful and bring moments of joy so our audience is swept up and inspired by the music," she says..
"There is too much emphasis on intellect in our modern age, and not enough on trust and feeling. When you are in touch with your feelings, you are your best self. The world needs REAL right now!
"It's a creative world with an optimistic spirit or life force. So, if you can help people truly feel, together and then go away feeling amazed it has to be a better world, doesn't it?"
Watch Kirsten perform Hummel's Potpourri Fantasy Op.94 for Viola, Allegro non troppo in her beautiful garden. She is accompanied by keyboard player Mitchell Leigh. Search "QSO and Hummel" on Facebook. You can also view QSO's The Studio Sessions featuring Australian and international composers on YouTube.