Health & Wellness
---
Hearing health is key to staying connected.
Spring 2020

Health and wellness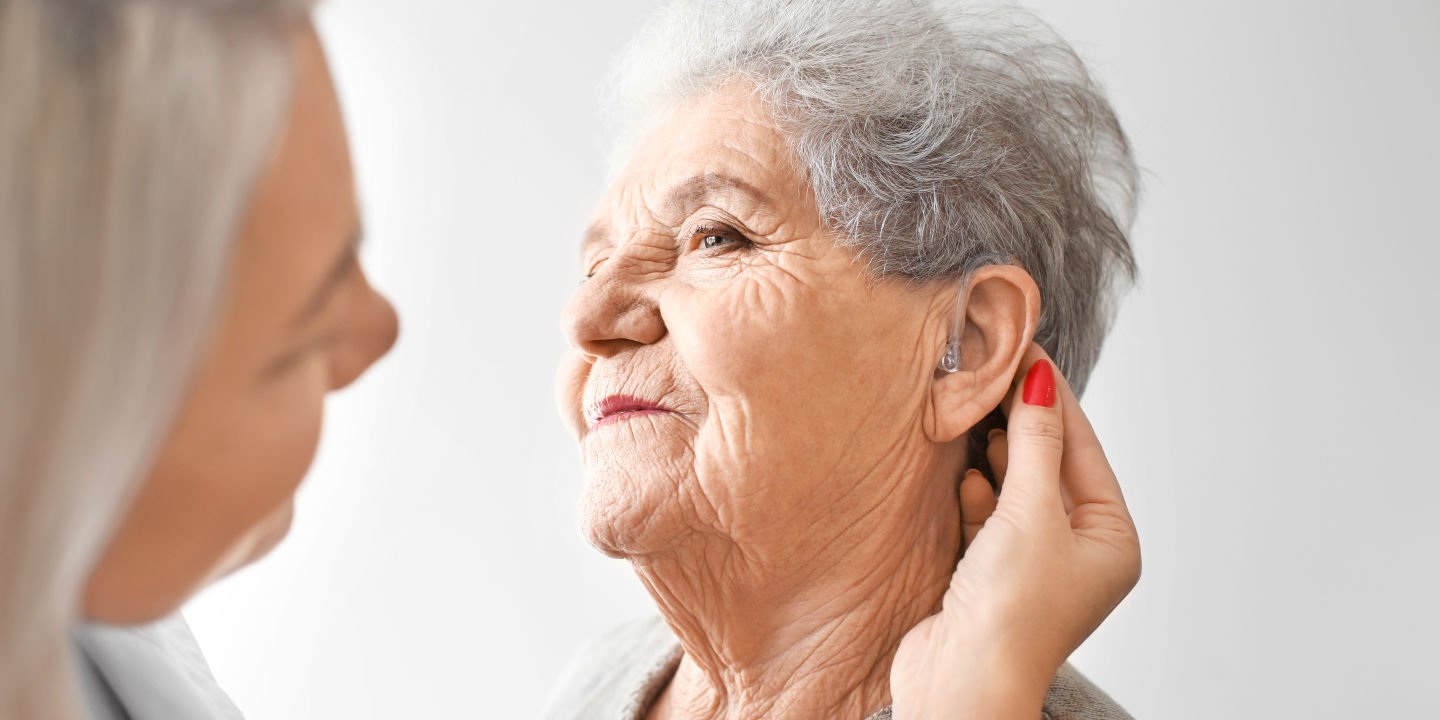 Good hearing health is critical to keeping pace with the 'new normal' of communicating and interacting via phone and video for education, work and socialising with loved ones.
Fortunately, Hearing Australia's national network of over 160 hearing centres has remained open during the pandemic, helping some 10,000 children, adults, pensioners and veterans each week.
Principal audiologist Emma Scanlan says it easy it is to get hearing help through remote support and tele-audiology services.
"Anyone who is worried about their hearing or the hearing of a loved one should visit our website or ring us to make an appointment. We are open and here to help. Hearing Australia has quickly adapted our service to be able to assist clients remotely, wherever possible. We are delighted to see that the remote support is delivering the same results as face-to-face appointments," Emma says.
"When it is necessary for clients to come into a centre, we've taken every precaution to make sure our clients and staff are safe. We've shortened all appointments and our centre staff ensure less waiting time for clients attending a consultation in person, in addition to ensuring the strictest hygiene and social distancing processes are in place."
The dramatic increase in tele-audiology services are a lifeline for many older Australians, whose lives would be much harder during self-isolation without support to maintain their hearing.
For more information call 134 432 or visit hearing.com.au.
Hay fever or 'allergic rhinitis' is caused by an allergic response when the immune system reacts to an 'allergen'.
This reaction causes the nose, eyes, throat and sinuses to become swollen, irritated and inflamed. Common allergens include house dust, animal fur, pollens, fungal spores, air pollutants, latex, breads and cereals, or small animals.
These allergens would be harmless for most people. But if you have hay fever, your immune system starts to respond as if it's under threat, and releases a number of chemicals including histamine. This results in swelling and inflammation.
Hay fever symptoms often include sneezing, a runny nose and itchy eyes. Hay fever makes asthma symptoms worse or can trigger an asthma attack, even if your asthma is normally well controlled.
While it usually begins in childhood or early teenage years, you can develop hay fever at any age. It affects nearly one in five Australians at some point in their life, and is more likely to occur if there is a family history of allergies—particularly asthma or eczema.
Most people are able to relieve their symptoms with antihistamines or nasal corticosteroid sprays. Speak with your doctor if your symptoms are troublesome as you may require prescription medication.
Source: healthdirect.com.au
The World Health Organisation has strengthened its advice on people wearing masks in public where physical distancing might not be possible and where community transmission is high.
Two main options are surgical masks (also known as a medical mask) and cloth masks.
Surgical masks are generally blue or green. Put them on by holding by the ear loops and hooking over the ears. Make sure you cover the nose, and pull them down under the chin. Pinch the bridge to ensure a good seal around the top of the nose. You can buy these online, or from a pharmacy, and are relatively cheap.
If you cannot find a surgical mask, then you can use a cloth mask. You can either buy one ready made or make one yourself. If making or selecting a cloth mask, it's important to:
use two or three layers of fabric
choose fabric with a high thread count (so a tighter weave, for instance from a good quality sheet is generally better than a fabric with a looser weave that you can clearly see light through)
choose fabrics made with more than one type of thread as these may provide better filtration and be more comfortable to wear
make sure any cloth mask fits well and seals around the face.
Complete and submit the enclosed copy of the Heart Foundation's Community Walkability Checklist before November 30, 2020, to go into the draw to win one of ten $100 Visa gift cards. Terms and conditions apply.
Visit walking.heartfoundation.org.au/cwc for full terms.