Spaghetti with spring vegetables and pesto
---
This pesto pasta with spring greens was inspired by a dish enjoyed at a local Italian restaurant. Bellissimo!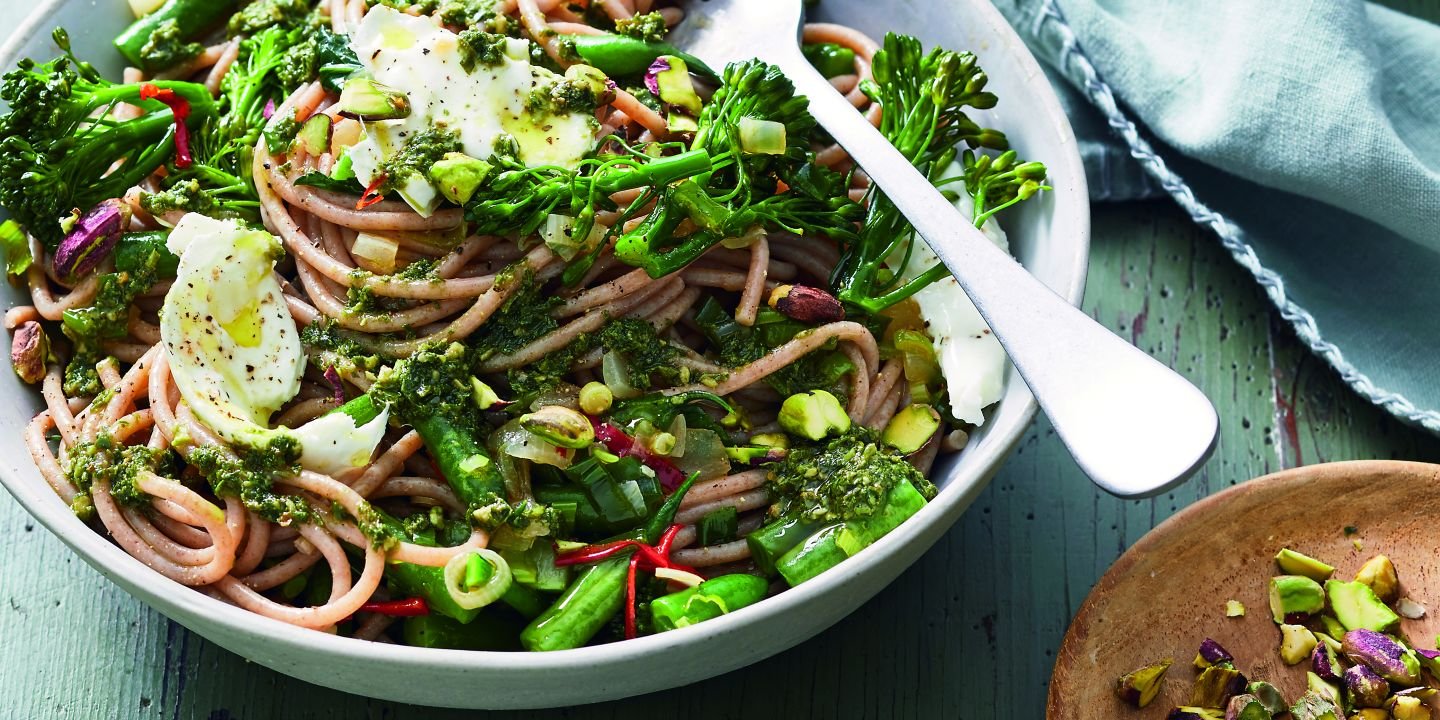 Cooking time: 15 minutes
Serves 4
2 tablespoons extra-virgin olive oil
1 onion, finely chopped
1 long red chilli, halved, deseeded and sliced
1 bunch broccolini, cut into 2cm lengths
200g green beans, blanched and cut into 2cm lengths
1 bunch spring onions, finely chopped
4 tablespoons basil pesto
Sea salt and freshly ground black pepper
500g spaghetti
Optional: 1 x 150g ball buffalo mozzarella or fresh ricotta
1 tablespoon crushed pistachios
Method
Heat the olive oil in a large deep frying pan and cook the onion until softened and translucent.
Add the chilli, broccolini and green beans, and stir until the beans are slightly softened.
Add the spring onion and pesto, then stir and season with salt and pepper to taste.
Meanwhile, boil the spaghetti in salted water and cook until al dente, then drain, reserving ½ cup (125ml) of the pasta cooking water.
Add the pasta to the pan and toss through, adding some of the reserved cooking water if needed (you want this to be quite runny and not too dry).
Divide between four pasta bowls and add a few slices of buffalo mozzarella or dollops of ricotta (if using), drizzle with olive oil, season with pepper, then sprinkle with the pistachios and serve.