The new memory lane
---
Many older Australians put a lot of thought and planning into the financial legacy they will leave for their children and grandchildren, but not so much into how they will preserve and pass on their stories and the lifetime of memories they have created.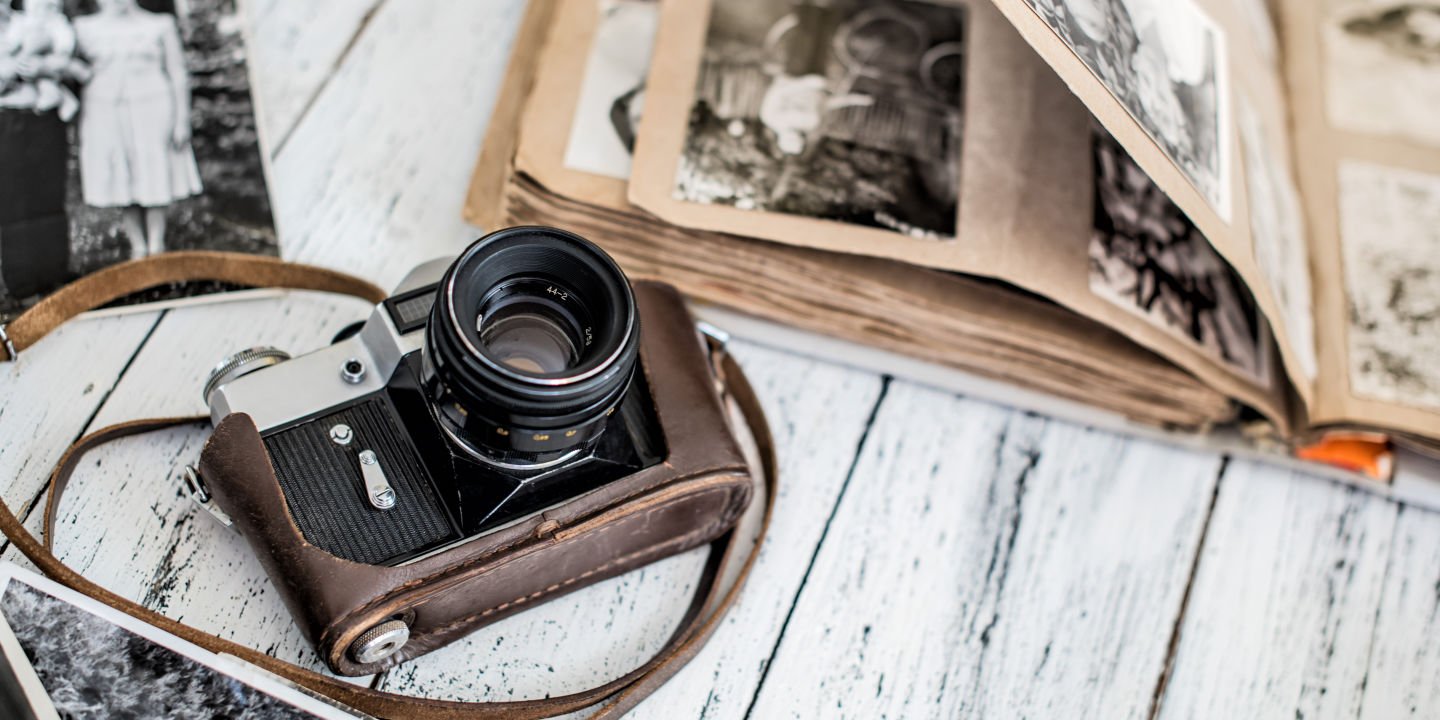 If you prefer your photos in physical form you don't need to spend hours printing, sorting, and sticking your favourite photos in albums. These companies can turn them into beautiful, professional-looking photo books for you.
Momento allows you to create photo books, recipe books (imagine being able to record and pass down all of your special family recipes), photo stationery, greeting cards, calendars, diaries and notebooks. Best of all, the company and products are wholly Australian made and owned, and the website has free software and user-friendly guides for tech-shy folks.
Photobooks offered by Blurb take your creation to the next level with a huge variety of options available for size, design and format (softcover, hardcover, dust jacket, different paper types, etc). With more options, however, comes more complexity and often a higher price, depending on your selections.
Officeworks has a wide range of photo books and other personalised photo gifts on offer, with an easy to use online platform for uploading your favourite snaps. The advantage Officeworks has over its online photobook competitors is that it also has bricks and mortar stores, so if you're having difficulty online you can pay them a visit.
If you don't have access to a computer to order photo prints, don't stress—there's an app for that! Most major printers, including Officeworks, have apps that you can download to your smartphone to create photobooks, magnets and prints directly from your phone or social media. Just go to the App Store or Google Play store and search "photo print".
Some of us prefer to bypass printing and opt instead for digital storage. Fortunately, websites like Lastly.com allow you to store your photos/videos, along with your stories and memories in a beautiful visual format to be cherished by your family. Lastly's LifeReview guides you through recording your life story and the photos to go with it through a series of questions that ensure an organised and easy experience. You can add to it and update whenever something comes to mind. At around $60 a year to be a member, the price is comparable to if you were to have photobooks printed each year, but there are no page limits!
Storyvault.com.au allows you to make a video biography for someone you love through interviewing them. You can capture a special moment (anniversary, birthday, wedding, retirement) or preserve memories for the future like a time capsule. It can be done DIY (via video conferencing if social distancing), or the team at Story Vault can help you edit and add text for $100 per 10 minutes of video. They also offer a premium service where a professional videographer comes to you to capture your story and edit it into a 10-minute documentary. This is a bit steeper in the cost department, at $1,000.
If you want to go back a bit further than yourself and find out more about your family history and where you're from, there has never been a better time to do it.
Genealogy.com allows you to search its forums and post by surname, potentially linking you up with relatives. As well as this, it provides plenty of resources to help get you started including research tips, a glossary of genealogy terms, and records reference guide.
MyHeritage.com and Ancestry.com.au both offer tools and resources to really dig deep into your heritage, including optional DNA tests that allow you to find out your ethnicity and possibly identify relatives. Both have free trial periods, so you can sign up and see if it works for you before committing to payment. They have huge international databases containing billions of records, meaning you're almost certain to find something interesting.
If history is your thing, there are also plenty of free online resources you can access, including national archives, state records, libraries, service/military records, and even cemetery listings.