Government concessions— our campaign puts dollars back in your pocket
---
Now there's a simple tool to calculate your entitlements and a pledge to fight for fairer concessions.

Manager of Policy and Advocacy Brendon Radford explains.
Spring 2021

Advocacy

Read Time: 10 mins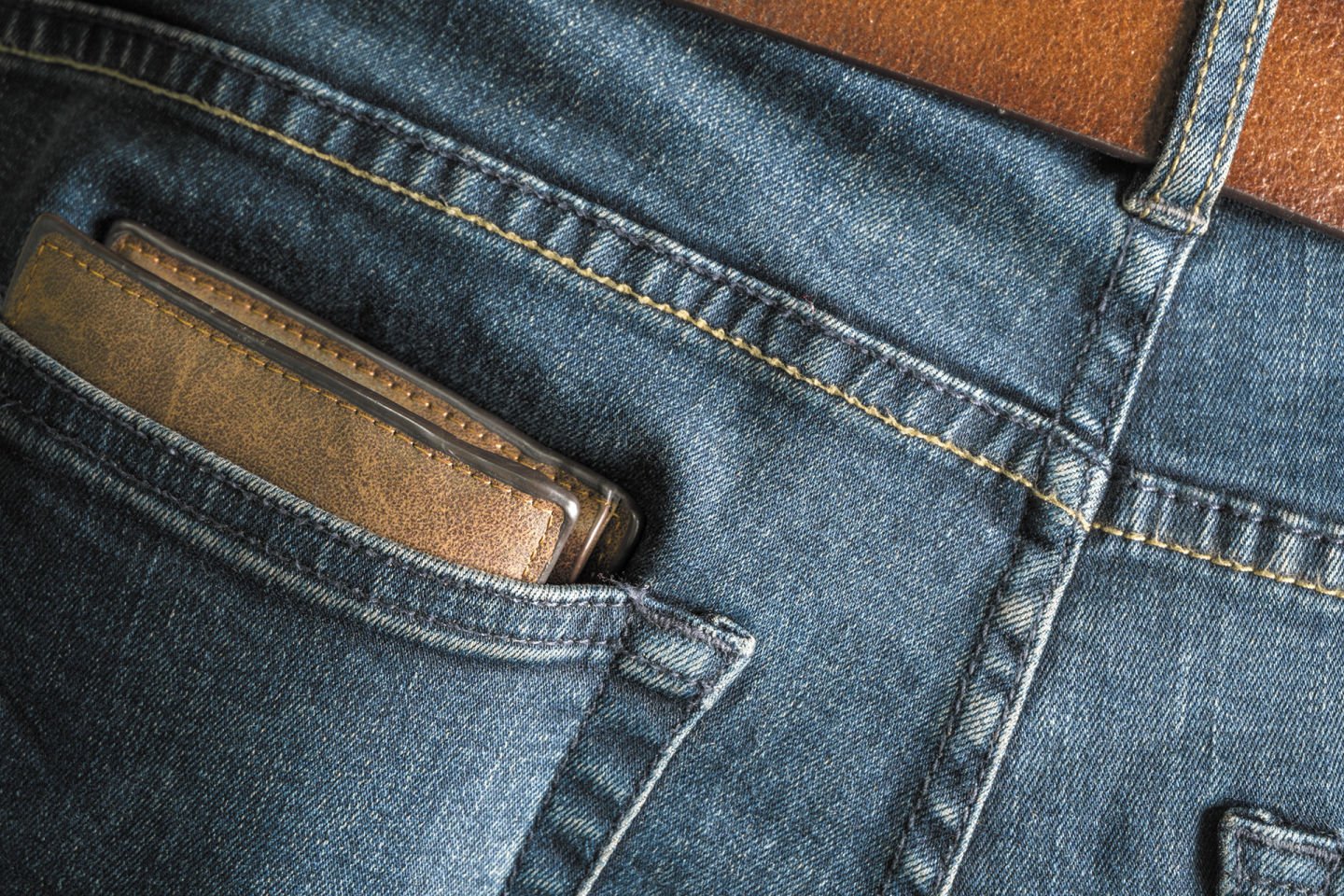 What concessions are you entitled to?
---
Try the National Seniors Concessions calculator now.
Try it now
I have been deeply involved with National Seniors advocacy activities for the past six years, and I can tell you unequivocally that concessions are one of the most talked about issues among older Australians. We hear time and time again how important concessions are to you as cost-of-living pressures mount.
A few years ago, we developed a plan to make concessions a central part of our national agenda, dreaming of a day where older Australians, no matter where they lived or what concession card they had, could easily look up their concessions and see how much these help (or don't help) them.
I am happy to say this dream is finally a reality, with the launch in September of our new concessions calculator on the National Seniors website.
Seniors value concessions because they provide practical financial help with day-to-day living costs. They are a recognition that many older Australians face financial struggles but also simply as an acknowledgement of the life-long contribution of older people.
The interesting thing about concessions is they differ from place to place. Every state and territory offers different concessions and different concession amounts. Unfortunately, this leads to confusion and a little bit of envy.
Our new concessions calculator allows you to see how much in savings you get in each state and territory and gives you a concession total for each of the different concession cards.
For example, the Northern Territory, Western Australia and the Australian Capital Territory appear to be the most generous for Pensioner Concession Card holders. They provide between $1,500 and $3,000 in quantifiable savings a year.
New South Wales, Queensland, Tasmania, Victoria and South Australia appear a little less generous, offering a concessions total of less than $1,500.
To be fair, though, some jurisdictions make it difficult to quantify the actual dollar value of the concession, which can be based on usage charges rather than as a flat rate.
While Victoria might give a smaller concessions total for pensioners, many of its concessions are calculated on a use basis making comparisons even more difficult (this is something we hope to improve on as we refine the tool).
It might surprise our readers to find out that individual concessions can differ greatly between different jurisdictions. In the Australian Capital Territory, for example, pensioners are offered a Rates Rebate of $700, whereas pensioners in New South Wales only get $425 to help with rates.
Another anomaly is that some jurisdictions offer concessions for certain essential services, where others do not. For example, New South Wales offers a concession for LPG gas for heating and cooking, but Queensland does not.
Our new concessions calculator allows you to see how much in savings you get in each state and territory and gives you a concession total for each of the different concession cards.
The calculator shows not all cards are equal!
The Northern Territory and Western Australia extend several of their concessions to low-income self-funded retirees with a Commonwealth Seniors Health Card. In most other jurisdictions, concessions are mostly limited to pensioners.
There is nothing inherently wrong with jurisdictions offering different concessions.
The Western Australian government might be in a good financial position to offer concessions to self-funded retirees because they have a lower proportion of older citizens and a booming mining sector.
Meanwhile, the Northern Territory government chose to give concessions to self-funded retirees to acknowledge older people and encourage them to stay in the Top End.
However, it leaves us with an important question about concessions—do concessions reflect actual living costs or are they purposely or arbitrarily set? This is something that we will be investigating as part of the campaign.
If you want to check out your concessions, then go to our Fairer Concessions campaign page to use the calculator.
Don't forget you can sign up to the campaign to show your support for fairer concessions.
Learn more
Our new concessions calculator shows there are inconsistencies in the way that electricity concessions are delivered between some jurisdictions. Here, we take a closer look at electricity concessions to show you what this means.
The graph pictured provides the estimated average annual bills for households and compares this to the electricity concession available in each jurisdiction.
Concessions as tools for positive outcomes
---
Concessions aren't just about helping older people pay the bills— although they do help.
Some concessions are useful as tools to encourage certain behaviour or to achieve positive social and economic outcomes.
Take stamp duty concessions, for example.
Currently, only three jurisdictions (Victoria, Australian Capital Territory and Tasmania) offer a senior's stamp duty concession (unfortunately the Northern Territory scrapped its excellent scheme from 1 July 2021). This has been used to encourage seniors to downsize their homes by removing one of the major financial barriers.
Encouraging older people to downsize can have positive benefits for seniors who can move to more age-friendly and appropriate housing or communities. This makes it easier to live longer at home, avoid residential aged care and can confer a range of other social, psychological and financial benefits.
Downsizing can also benefit the housing market by helping to free up larger homes for younger families and stimulate the construction of new age-friendly and accessible housing stock.
National Seniors is encouraging all state and territory governments to consider introducing a seniors stamp duty concession as part of our Better Housing and Fairer Concessions campaigns.
The first obvious difference is that in South East (SE) Queensland, anyone with a Seniors Card is eligible for an electricity concession. Western Australia, New South Wales and South Australia offer self-funded retirees holding a Commonwealth Seniors Health Card a concession on their electricity. Meanwhile, Victoria, Tasmania and the ACT only offer an electricity concession to pensioners.
Looking specifically at pensioners, we can see there are clear differences in average annual household electricity bills. Average bills in Tasmania and ACT are the highest, whereas Victoria, NSW and SE Qld have the lowest average bills.
In terms of the value of the concession, the NT is clearly out in front. Based on an average household electricity bill of $1,777, a pensioner would be eligible for a concession of $1,067 or a massive 60 per cent of their electricity bill.
While our calculator shows ACT pensioners are ranked second, it is important to note this concession is not just for electricity but is a general utilities concession covering electricity, natural gas, water and sewerage. It means the electricity component of the concession is probably much less than the 39 per cent of the bill shown and closer to the other states and territories.
Looking at other states, we find that pensioners in SE Queensland (28 per cent), Tasmania (26 per cent) and to a lesser extent New South Wales (22 per cent) get a relatively generous concession, whereas pensioners in Victoria (15 per cent) and South Australia (13 per cent) receive a much lower concession for electricity as a proportion of an average bill.
Average bills in Tasmania and ACT are the highest, whereas Victoria, NSW and SE Qld have the lowest average bills. However, it should also be acknowledged that some states and territories offer extra assistance to meet electricity costs.
Tasmania has recently announced a one-off Winter Energy Supplement of $125 for pensioners in 2021-22.
Western Australia gives an air conditioning rebate for households in areas of high heat stress.
Victoria, SE Queensland and New South Wales also have specific concessions for gas (although not for LPG in SE Qld), which is often used as a substitute for electricity.
Join our Fairer Concessions campaign
Love stories like this?
This article is an excerpt from National Seniors Australia's quarterly member magazine, Our Generation.

Become a member today and receive four hard copy issues of Our Generation (valued at $31.96) a year for free as part of your membership, along with exclusive discounts, competitions, branch membership and more!

Your membership directly funds our advocacy and research work for the benefit of older Australians including fixing pension poverty, tackling health care costs, and improving aged care.
Become a member!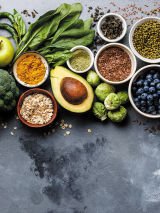 Spring 2021
Health and wellness
Read Time: 4 mins