Go it alone in scenic Vietnam
---
For solo travellers, Vietnam offers an incredible holiday experience. As well as offering spectacular, fresh and flavoursome food, affordable accommodation and historical sites, its landscapes are out of this world.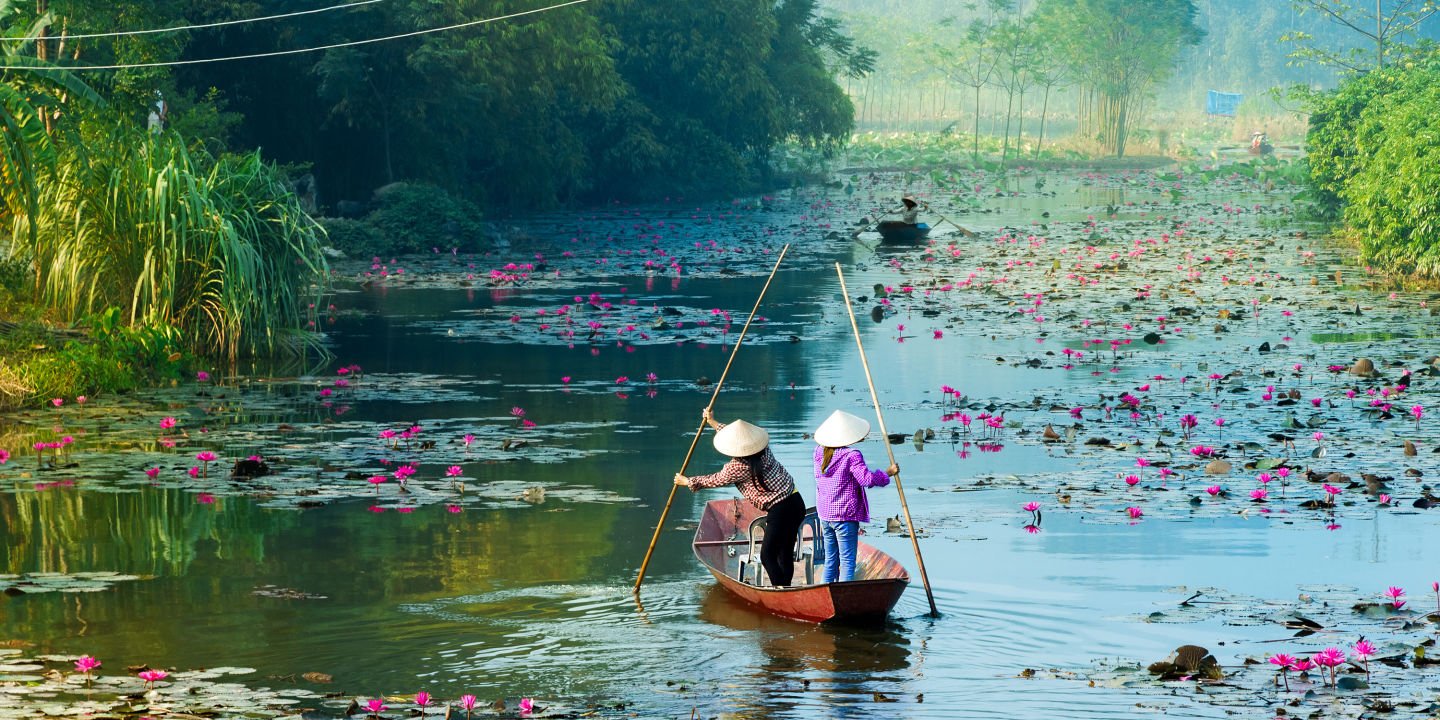 Vietnam is a country of breathtaking natural beauty with an incredible modern day history that quickly becomes addictive.
Vietnam has experienced war and a bloody revolution in the past 100 years, but the revolution now underway is peaceful and prosperous. The speed of the modern day changes is making Vietnam the absorbing and gripping place that it is today.
Everywhere you turn in Vietnam you will encounter memorable experiences, from the stunning limestone islands from the deck of a Chinese junk in Halong Bay to crawling through the Cu Chi tunnels; taking 10 minutes to cross the street in Hanoi to watching a moped overloaded with chickens wobbling along uneven country roads; tasting the changing flavours of Vietnamese cooking to sampling more western cuisine—with a Vietnamese twist.
The Mekong Delta is a region that moves to the ebb and flow of the mighty Mekong River. Travelling along the Mekong River is much more than a river cruise. Surrounded by all shades of green on a small wooden boat, you'll pass floating markets selling all kinds of wares, as well as houses perched on the water.
With impressive ecological diversity and wild natural beauty, Tra Su Cajuput Forest has long been a tourist destination in Chau Doc—an Giang Province on the Mekong Delta. Just 10km from the Vietnam-Cambodia border, it is a special use forest covering 1,500ha located near other attractions such as Cam Mount, Sam Mountain and Tuc Dup Hill. The best way to travel through the forest is by boat, along the small canals lining the forest. There are endless stretches of green water-fern, colonies of white storks and many other species of birds, forest animals and fish.
Members from $4,545 per person
If you'd like to experience Vietnam solo, visit nationalseniorstravel.com.au or call 1300 88 37 50 and quote WWSVSOLO
Vietnam Solo
Hanoi offers travellers a place to experience traditional Vietnam, being one of the most ancient capitals in the world. On the picturesque banks of the Red River, travellers can find ancient pagodas mixed with well-preserved colonial buildings of Chinese, French and Russian influence. In its bustling Old Quarter, travellers will no doubt feel a little culture shock from the sheer amount of bikes and scooters whizzing around, but once acclimatised, it's
a charming place to eat traditional Vietnamese food in cafes, restaurants and bakeries, and wander the art galleries and vibrant markets. Hanoi is a foodie's paradise, famous for its iced coffee, barbecue pork, rice noodles and incredible street food.
From Hanoi, take a cruise through Halong Bay, widely regarded as Vietnam's most impressive natural wonder. A UNESCO World Heritage and new 7 Natural Wonders of the World Site, Halong Bay boasts incredible limestone peaks and caves in addition to beautiful sandy beaches, spectacular mountains and unique scenery. Halong Bay is also home to a bustling food culture, with fresh seafood and traditional cuisines on offer for hungry adventurers.