Legacy, grief and the circle of life
---
After losing his father in September 2018 James Roche, a member of National Seniors' staff team, had no idea of the emotional rollercoaster he would face over the next 14 months.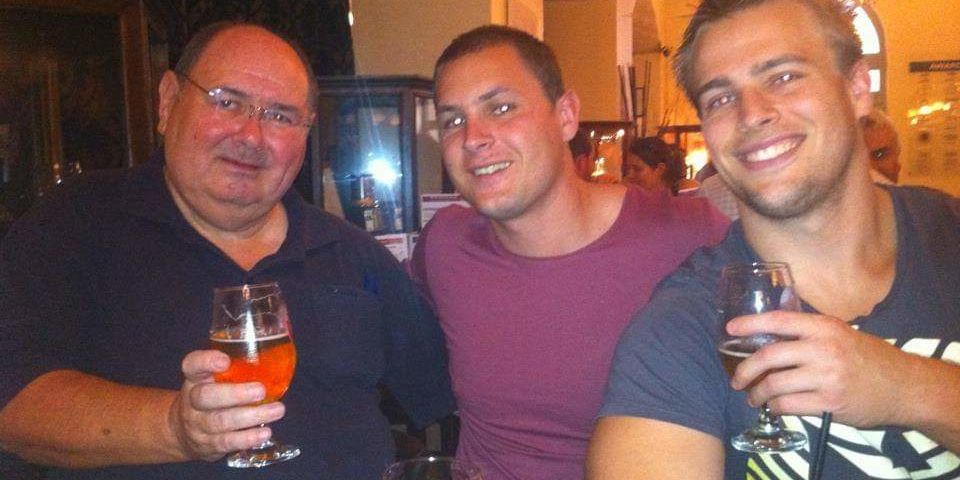 Dad's funeral was a great send-off. A beautiful spring day. So many funny stories. So many fond memories. I spent most of the day laughing. We toasted Dad at the local pub. As I stood in the beer garden, surrounded by friends and family, I couldn't help but think, 'I'm going to be just fine'.
I had no idea how overpowering the grief would turn out to be. Or when it would hit me. Like at my brother's wedding.
It might have been held shortly after Dad's death, but the day was an absolute cracker. My best man speech went down a treat and it was soon time to hit the dance floor. I felt on top of the world. Then, without warning, during a slow dance with my wife, I started crying. Deep, painful, uncontrollable sobbing. The intensity was overwhelming. I felt so guilty, as if I'd ruined the wedding.
Then again, at our local Christmas morning church service, as I knelt to pray after communion. I thought of Dad. A giant lump filled my throat. I breathed deeply and only returned to my seat when I had suppressed the tears. There's nothing wrong with expressing your emotions but I didn't want to alarm my wife (or the parishioners).
Carolyn knew something wasn't right. Afterwards, she asked if I was okay. We talked over my feelings. It helped a lot. If only I opened up more often.
We all know how beneficial it is to talk things over with loved ones, but that doesn't mean we always apply the theory in practice.
There have been times during the last year or so where I felt that I was a burden on those around me. A hopeless cause. And if people couldn't offer me a solution, then what was the point in talking about it? Plus, I harboured some pretty dark thoughts. If I shared them, wouldn't people get freaked out?
I was scared. When I thought of Dad, I could hear his voice clearly. I found it reassuring. It lifted my mood. But then the fear would creep in – will his voice ever leave me? Will I forget what he sounded like? Would memories fade? Above all else, why is this so difficult? I'm a 34-year-old man – why do I feel like a helpless child?
You tell yourself that others have it worse. But you can't help but feel like you're the only person who's ever lost a loved one. You feel selfish. Then guilty. Then more sad than ever before. The cycle continues. Until it doesn't. Suddenly, things improve. It never gets easy, but it does get easier. From vicious cycle to circle of life.
Dad made it to 74. That's not a bad run, particularly when you consider his idea of exercise was standing in the backyard and telling Mum which branches of the bougainvillea to cut from the rooftop.
As an aside, how bloody annoying is bougainvillea to maintain? I'm sorry, Dad but that was the first plant to go when you left us.
I digress. Dad lived a full life. A Welsh immigrant who arrived via boat in 1959, he could be very proud of what he achieved and left behind.
As an older father (he was 41 when I was born), Dad worked hard to ensure my mum and family would always be financially looked after. I'm extremely grateful for that.
It's allowed Mum to travel to the UK, visiting Dad's family in Wales and experiencing the joys of overseas travel for the first time.
Thanks to him, I was able to add a big deck to the side of my house. If only he was alive to enjoy it.
Dad's passing confirmed what I already knew - you should always prioritise your health.
His final months were extremely traumatic for all of us, especially Mum.
I was with him in the hospital the morning he passed away. Just me and him. I was by his side as he tossed back and forward in his bed throughout the night. His body was slowly shutting down and an infection had made him delirious and largely incoherent. Every now and then I could make out what he was saying. I knew he wasn't really 'with it', but I was still shaken to the core when he proclaimed out loud "I'm afraid".
Gee, Dad, way to lay it on me. He'd never said anything like that before in his life!
Was it the fever or a man preparing to meet his maker? I guess we'll never know, but witnessing Dad's decline made me wish he'd looked after himself.
Sometimes, fate deals a cruel blow when it comes to our health. Things happen that are out of our control. But we should always strive for a balance between providing for our loved ones and looking after our own wellbeing.
It's never too late to make improvements, either. Even small changes to your diet and lifestyle can make a significant impact on yourself and those around you.
I'd give anything just to play one final game of chess with Dad. A bottle or two of fine port between us. His eyebrow raised following my every move in an effort to unsettle me. The mental warfare. The friendly, yet fierce competition. The knowledge that only my best would do. And even then, that wasn't always enough to win. A lesson in perseverance. An acknowledgement that sometimes, no matter how hard you try, you won't have it all your own way.

There's no right way or wrong way to deal with grief. Don't beat yourself up. Acknowledge your feelings. Sure, you might never be the same again following the loss of a loved one, but that's OK. Accept who you are now. We are all 'works in progress', shaped by our experiences – the good, the bad and even the mundane.
It's the mundane that we tend to miss most. The little things, the everyday happenings – the small moments that only a select few are able to share and relish in. I know we can't have it all. I'm lucky to have spent 34 years of my life with such a great man. Some people never get that opportunity.
I've been spoilt by both parents and lived a charmed life. But nothing prepares you for the death of your father. Nothing prepares you for that weird feeling of isolation, even when you're surrounded by loved ones. That feeling of being alone, even when your brain is telling you you're not. Nothing prepares you for the questions that flood your mind.
My advice: don't feel like you need to find the answers.
Talk, talk and talk some more. It's helped me a lot. So too, has writing. Express yourself.