Mastering life in their nineties
---
Fuelled by Farmers Union Iced Coffee and a competitive spirit, 96-year-old Henry Young continues to serve up lessons on longevity, as a dedicated tennis player throughout his 26-year retirement.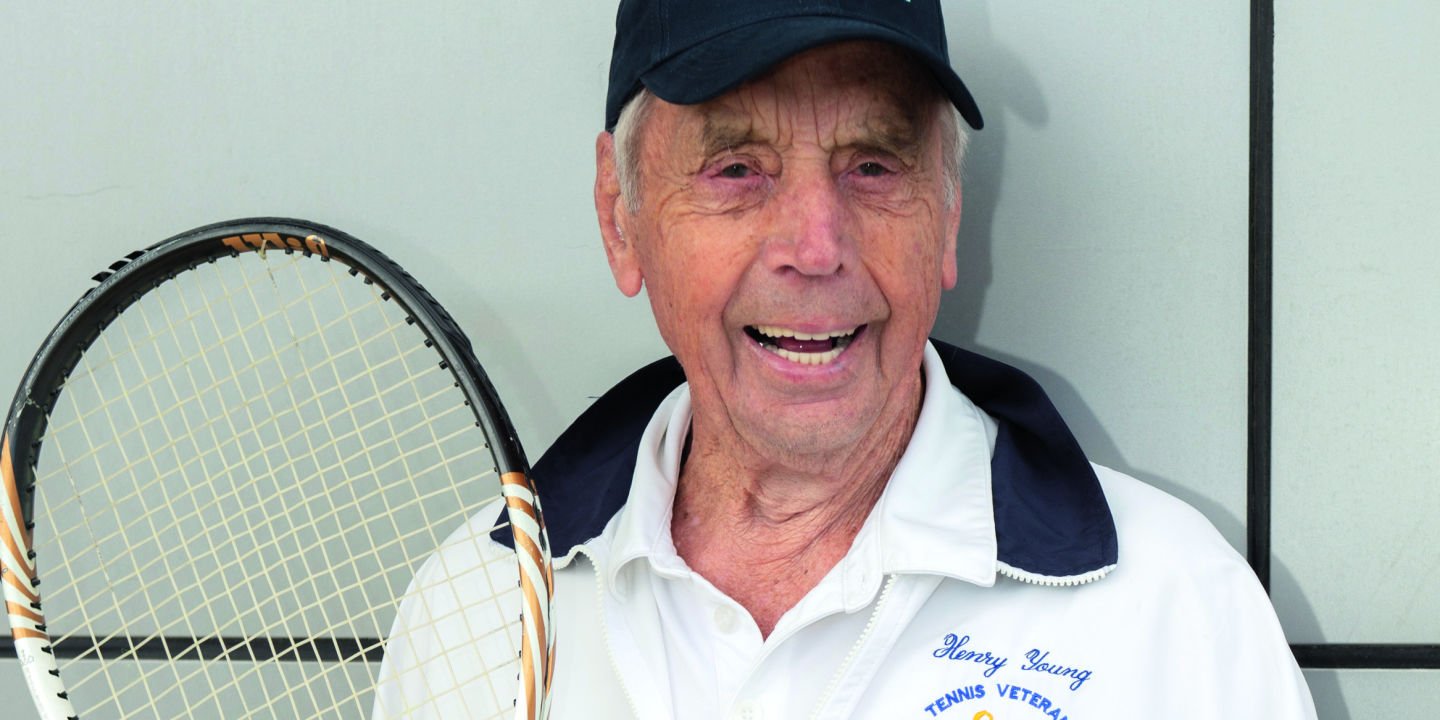 "What have you got to do when you retire? You can easily just vegetate and sit on the couch, or you can start enjoying yourself. I chose to start enjoying myself," Henry explains.
Although a lifelong tennis player, it was only at the age of 70 that Henry - formerly a fighter pilot for the British and Australian navies - was able to step his play up a gear. After selling the family's 1600-hectare property in South Australia, he and his wife moved to Adelaide where he entered a new era and embraced a succession of wonderful opportunities.
"Until the age of 26 I was in the Forces, where I played a lot of sport. Then I went on the land and we kept on expanding because, at that time, it was 'get big or get out', so the banks kept me working. I'd only play about half a dozen games of tennis a year. When I retired, I was able to really get back into it; from then on tennis has been my sport," he says.
"I always compete in the State and National Championships and I've been fortunate enough to go overseas twice, when I was in my 80s, with the Australian team. They've only just come up to having an over 85s section - before then I was in the over 80s competing against all these young 80-year olds!"
As the oldest competitor at this year's Australian Masters Games, Henry says he has no intention of slowing down. Instead, he urges others to ditch age inhibitions and get out on to the tennis court.
"Tennis is a wonderful sport - it's a sport for all ages and all people. It's not only physical, it's also mental. All the time when you're competing it keeps you focused, which is so important.
"I'm hopeless in the gym. I can't drive myself but I run myself ragged on the tennis court every minute I'm out there. I'm obviously a competitive person, but I also like the camaraderie."
"Competitions give me something to aim for. You always want to do well."

Thrill of competition
Undeterred by knee and hip replacements, Henry says that a combination of good genes and the determination to live an active and fulfilling life are key to his robust health and sense of wellbeing.
"The only medication I take is Farmers Union coffee - I swear by it. When we're overseas we can't wait to get back to it! One of these days they'll take notice and start sponsoring me," he grins.
A great-grandfather, Henry plays club tennis several times a week and enters competitions all over Australia.
"There's not many of my age still competing. But what bugs me is that people, a lot younger than me, give up their tennis when they get tennis elbow or something goes wrong with them. Medical science is so wonderful these days that, like me, you can get in there and get it fixed and then get back on the court.
"If you want to stay young you need to stay active and, when you've retired, there's no reason not to. What else are you going to do?"
The importance of having a sense of purpose is, Henry says, a big part of his motivation. What are we, he asks, without goals and ambitions?
"Competitions give me something to aim for. You always want to do well and I suppose I've got to the age now where I want to keep playing and, in order to keep playing, I've got to work at it. The joy of tennis is that every game is a new challenge."