Memories of summer
---
While the debate over a hot or cold Christmas lunch rages on, there's one thing our members are agreed upon: nothing beats an Australian summer.

From sweltering days in the surf to dances, dams and endless freedom, memories of summers gone by - even after all these years - still bring a smile to our faces. We might have had a lot less money back then but, as we all know, money doesn't buy happiness. And there was already plenty of that to go around.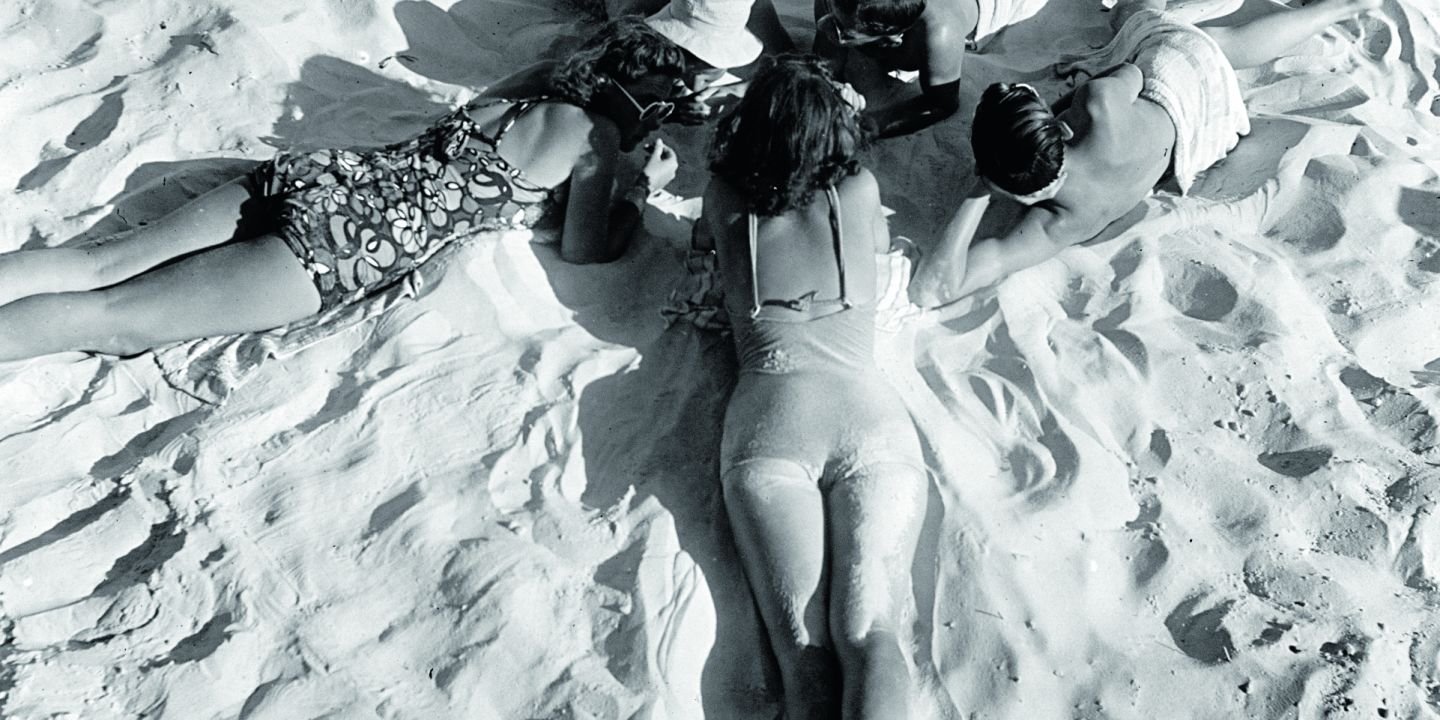 "I was born in Sydney and grew up there, playing tennis and cricket, football, swimming, riding my pushbike around all summer long. I had a cousin who was about the same age as me and I used to go out to their place in Cronulla and spend a lot of time in the surf. "It was quite a different world. In school holidays you went out first thing in the morning with your mates and you only had to get back in time for dinner at night. I had different groups of friends and we used to meet up sometimes and catch the train into the city and then go from there either on the ferry to Manly Beach or Coogee or Bondi. There was always plenty to do. "On Sundays we would visit my uncle who had five acres out at Menai. It was a sort of meeting place for friends and family. You'd get there and have no idea who'd turn up; the adults would be sitting in the sunroom and the kids – all eight or 10 of us – would be outside running around, playing cowboys and Indians. It was wonderful. I had a great life as a kid." - Gary
"Back then, going to the movies was a big highlight – Singing in the Rain and that sort of thing - there were lots of theatres in Perth to choose from back then, if you could afford it.
"By the time I turned 11, I was working during my summers behind the counter at a relative's shop in Perth, selling sheets. And at home a lot of things had to be done before you could go out. There were the chooks to feed, hay to get to the cows, sometimes we helped with the butter. There wasn't much spare time.
"Sometimes we slept outside because it was so hot. We lived nearly a mile from the station; we used to walk up the street in the dark if you were coming home late from the beach, catching the last bus.
"There wasn't much money around and my mother didn't speak English so she liked to have us with her for company. It was a simple existence, but we were happy."
- Olivia
"I was an outdoor kid; mum and dad always used to say I should have been a boy. I was out riding horses and climbing and falling out of trees all day long. We lived in Brisbane and every Sunday in summer we'd go for a drive to a local beach, which wasn't anything to rave about but we thought it was the bee's knees. Then we'd take a two week vacation up to a little motel at Caloundra on the Sunshine Coast. Things were just so simple. We'd wander the beach and entertain ourselves from first thing in the morning to last thing at night.
"We used to run amok; racing down the park, making our own fun. We never sat inside. I remember we were the first in our street to get a television. Every couple of weeks in summer we'd have a bit of a get together with all the kids and families for a rock 'n roll night, because Elvis was the hit then.
"We had much more freedom than kids have got now unfortunately. It's not their fault, it's just the way things have gone. Back then we didn't have the fancy toys but we got a real buzz out of making our own fun."
- Sandra
"I grew up in Yarraville and what I remember most is those great, big orange moons at the end of a hot day. It would light up the streets.
"My cousins were older – being courted, so to speak, by boyfriends – so in summer I'd be dragged along to the movies as a chaperone. It sounds weird now, but they brought a box of Black Cat chocolates, if I remember right, and everyone got one.
"We used to play in the street together. We'd get grass from a little playground that joined two streets and build a barricade cross the road, then we'd throw dirt at the enemy. Great fun.
"I had an uncle who was, what's known around here as, a bottleo – he'd go around collecting empty bottles and cast iron, that sort of thing. We'd earn a penny for packing these long-neck bottles into banana boxes and sometimes, in summer, he'd collect all the kids and we'd go down to Altona beach in his horse and cart. There'd be about 20 kids hanging off it and we'd all go down there and just swim and play and cook mussels on the beach.
"There was a lot of sunburn, a lot of blisters. A lot of fun."
- Marion
"I was born up in Sydney, in the eastern suburbs. We spent our time surfing and sailing. We had nothing but freedom. When my father retired from the navy, we had very limited money but we had a Ford Prefect, which only I was able to drive, so from the age of 19, I'd drive around Palm Beach, taking out girls and having a ball. Life was good.
"Then, when I got married, we had three children. Life was pretty tough, but it was a beautiful period of our lives, because I think we had real time for our children. We used to go for holidays, not for big ones like they do now, but at the beach, up the north coast. We spent our time together as a family, enjoying the adventure. No clicking on devices, no distractions.
"Nowadays people work hard and make good money; they live in homes worth a million dollars and more – something we could never have thought of. But they don't have time and freedom – the things that meant the most."
- David
"I lived on a farm between the Central Coast and Newcastle. Our summers were spent outside in the sun and swimming in the dam. It was hot, but we always got a thunderstorm in the evening that cooled things down, so you'd go to bed and be able to sleep, then get up the next morning and do the same things all over again.
"When we went away on holidays, it was nothing like the modern caravans. We had a sort of covering set up on the beach and that was where we camped. We'd go to sleep hearing the waves pounding on the shore and wake up to them again in the morning. It was just an amazing, amazing time. You were free to swim and play without boundaries.
"Life was filled with exploring and experimenting, free from parental oversight. We were given the opportunity to just be kids and enjoy ourselves in the great outdoors. We didn't have a lot of money to spend on the kind of toys they have now and we didn't go out places or get takeaway, but we were free to learn and grow. There was trust (which I'm sure we betrayed many times over) and then there were consequences. But we lived and we learned and it was absolutely wonderful."
- Sue