5 minutes with Tony Walton
---
One man's creative thinking is saving lives around the world, writes Talia Paz.
Summer 2020

5 minutes with

Read Time: 2 mins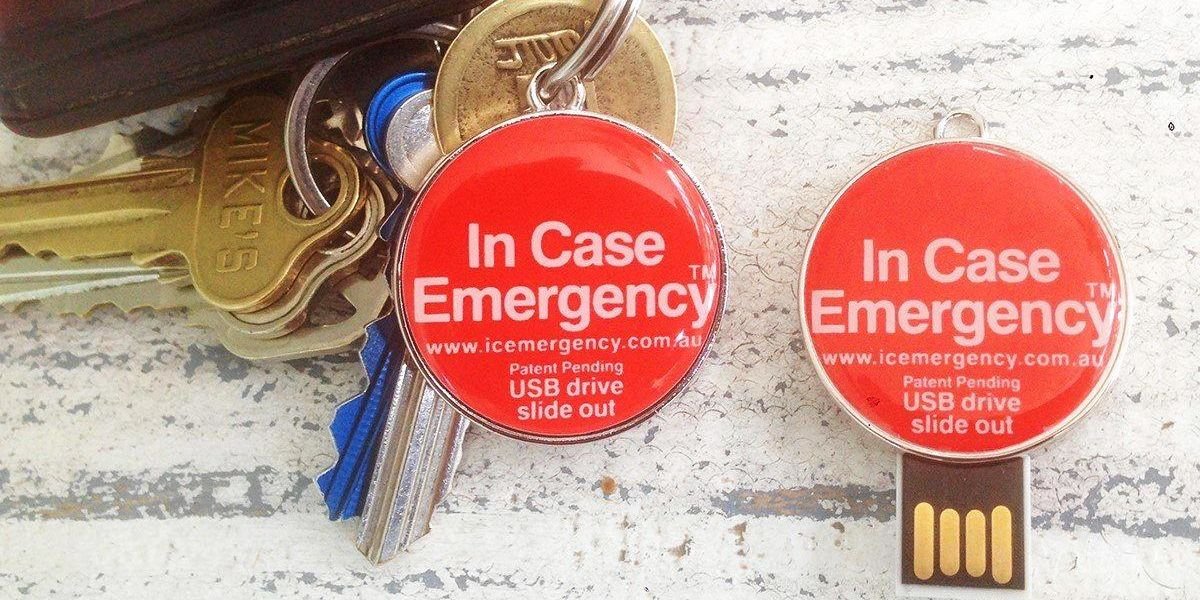 Perth resident and National Seniors member Anthony 'Tony' Walton is a self-learner, motorcyclist enthusiast and loving grandfather who likes inventing new and simple concepts -just don't call him an inventor.
"I don't think I'm an inventor—I'm more of an innovator," Tony says. "I like coming up with 'better and different' ways to do things."
One of those 'better and different' ways to do things ended up being a medical USB device that Tony created and marketed all on his own from start to finish.
"A friend of mine was a nurse and she told me how it often takes hours or days to track down relatives after someone is admitted to the hospitals' emergency departments," Tony explains. "It was a simple statement, but it made an impact on me. I wanted to develop a way it would be easy, inexpensive and reliable to carry your emergency ID on a USB, and when you incorporate medical conditions, allergies et cetera onto the file it could save lives."
The In Case of Emergency USB drive was born.
To date, the devices have saved over a dozen people's lives all over the world.
"It brings a tear to my eye every time someone tells me that my device helped them and saved a life," he says.
"I guess I'm a bit of a sook with things like that!"
So, what drives Tony and what did he do before inventing (oops, I mean 'innovating')? Read on to find out!
Q: Where did you grow up and what was your family life like?
A: I was born in 1960 in Perth. I fell in love with motorcycles at the age of 11 and have been riding ever since! I wasn't a very good student, I got bored of learning things that simply didn't interest me. I left school at 14 and my first job was lugging railway sleepers in Bunbury.

Q: Did you have any strong influences growing up?

A: I had a burning desire to succeed and help people at the same time. I read a lot of Edward de Bono, who taught me to think outside the box.

Q: How did you get into creating?
A: I was a business consultant and marketing strategist for around 35 years. I worked with small, medium and large Australian businesses and then I had clients in Antwerp and the USA, which meant a lot of travel. I suppose my success was based on coming up with 'better and different' ways to do things. I take different simple things and build new things.

Q: How did you get your product—a medical USB—to market?
A: First, I had to develop the concept, then make prototypes and get a manufacturer. Then I sacked them, got another supplier and sacked them. All told I had about four manufacturers in total. I then started to spread the word via Facebook. Last year I spent just over $800,000 promoting the USB worldwide. It's not making a great deal of profit yet, but that will come, hopefully. I've sunk my entire life savings into this, so failure is not an option.

Q: Do you have any tips for others wanting to start their own business and/or sell a product?
A: Take a deep breath and go for it. You'll never get rich working for someone else. Today is always a great day to start something new. It doesn't have
to change the world, but you have to love doing it. I worked on average eight to 10 hours a day but it's not work because I love it so much. Find something or develop something that will really help people, then develop the solution to their problem and make it affordable and profitable for you. Then test and measure everything.
Q: Lastly, what's your dream invention for a better world?
A: [Chuckles]. I'm working on that now!