A national voice - leaders take up the fight
---
If you want the world to change then you have to make an effort to be part of that change. So goes the saying and there's a big truth at the heart of it. The success of National Seniors in being an effective voice for older Australians is due to people joining each other in branches and looking for ways to help and lead.
Summer 2020

Branch Out

Read Time: 8 mins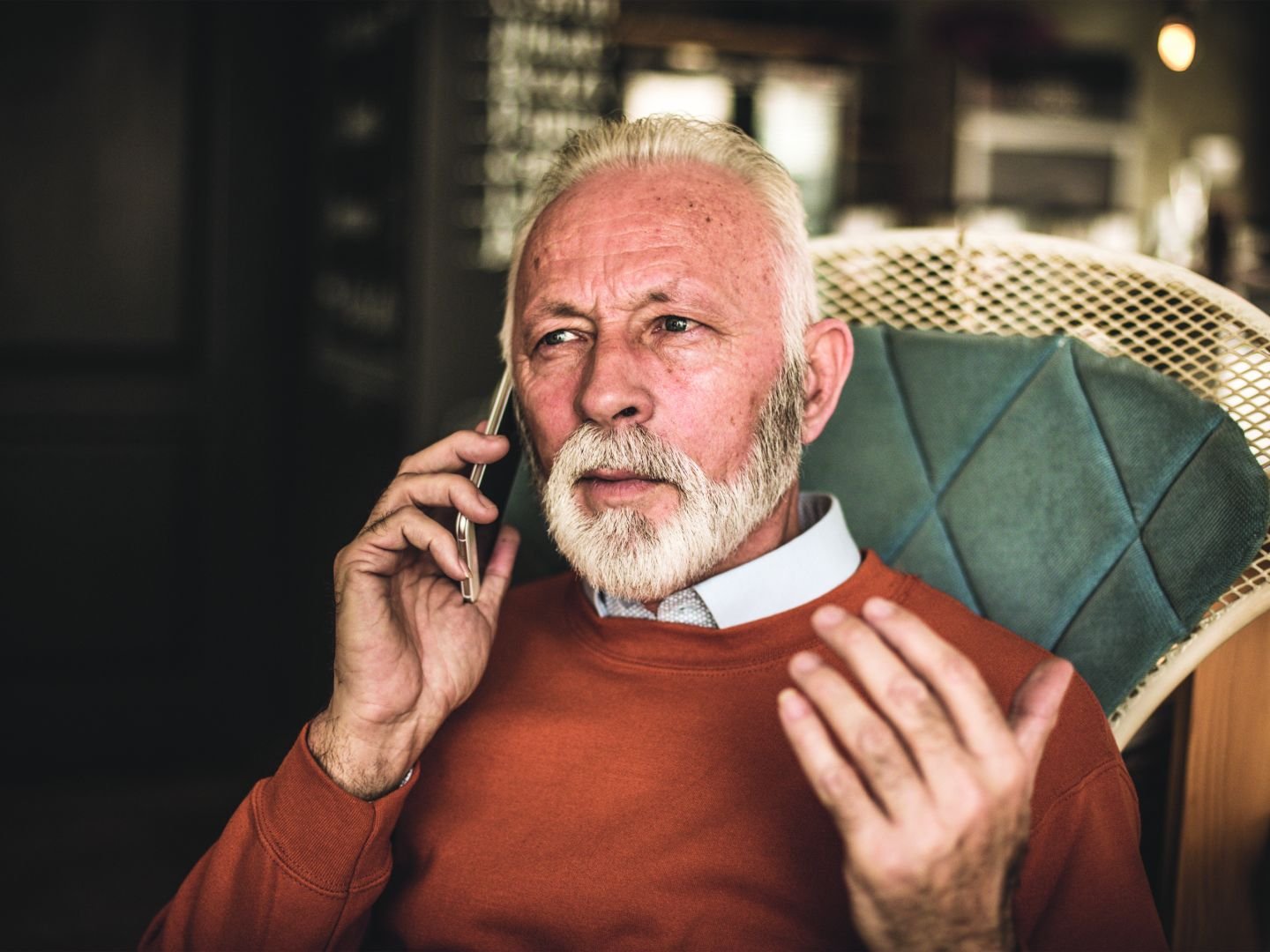 The pandemic has shown us how important it is to keep people connected and valued. The virus hit local communities; isolating seniors especially hard. However, our branch network helped them to stay in touch, informed and buoyant through troubled times. That good work was recognised by the federal government, which resourced us to take our services to the general seniors community.
The pandemic has highlighted the need to find new ways to stay connected to our families, neighbours, and friends. Our branches are well set up for that challenge, and innovations and suggestions for the future will come from branch members.
There's strength in numbers, so we need to band together to support the most urgent needs of older people. Our contribution to the national discussion on aged care reform demonstrates that strength. Our branches, and those members who step up to lead them make a mighty contribution to the National Seniors voice across the nation.
Be the voice
---
Join a National Seniors branch and meet like-minded seniors. It's a great way to talk about things that matter, locally and nationally, and support older Australians.
NSA National Council wants to know what branches want, so join up or email branches@nationalseniors.com.au
National Council comprises branch delegates from around the nation and provides a forum to discuss matters relevant to trends and strategic issues relating to older Australians and National Seniors Australia. It is an effective way for the channelling of concerns and grassroots wisdom of everyday branch members into decision making. It also provides reflections and advice to the Board relevant to the continued development of the organisation including:
emerging trends impacting the over 50s population,
societal attitudes to the over 50s and the impact of these on the organisation,
NSA's role in the context of societal and other trends,
the nature and direction of NSA's priorities; and
ensuring the structure of the organisation remains relevant to the needs of members and older Australians generally.
National Council is establishing new ways for members to stay connected and informed on the work of National Seniors post COVID-19.

In 2021, Council will play a more active role in supporting our branch community in each state and territory. Council will provide active hands-on support to National Seniors branches and zones.

This new approach for the National Council is being championed by South Australia/Northern Territory National Council member Gary Byron. In 2021,
he will work with branch presidents across South Australia to support existing branches, as well as develop new branches across that state and the NT,
and from there other parts of the country in time.

You can read more about Gary Byron below.
Gary Byron was a driving force in establishing the Adelaide East branch of National Seniors three years ago.
This year he stepped down from the branch presidency to better concentrate on his role on National Council where he is helping review and reform this important forum. Succession was not a problem as a ready successor assumed the Adelaide East presidency allowing Gary to focus nationally.

He says branch enthusiasm and energy are important for the national organisation.

"Getting members to stand for executive positions in branches is apparently difficult, although in the three years that our Adelaide East Branch has been in existence, we have not experienced this problem.

"There is no doubt that the membership broadly needs to take a more proactive approach in filling senior positions in the organisation at all levels. The sustainability of the organisation depends on it! No one else is going to do it for us!" Gary says.

A retired Barrister and Order of Australia recipient, 77 years "young" Gary has a distinguished legal background and executive level experience in the South Australia and Western Australia public services, and headed up the NSW Department of Court Administration. His professional credentials
augur well for the review and reform of council he is helping steer.

A father of four sons, Gary is determined to keep busy and stay active which he does by going to gym four days a week. Lawn bowls is a passion—he was a national bowls umpire for 10 years.
"I play Pennant Bowls twice each week during the bowls season. I like to read and have an extensive library at home. I am a director of a small Trustee company; volunteer consultant for Volunteering SA & NT and a member of the Advisory Committee of Second Chances SA Inc, among other things," he says.
Throw in fishing, ongoing community work including with Volunteering SA & NT Inc. and consulting to the Board on Governance and Constitutional issues, National Seniors is fortunate to have his service and enthusiasm for advocating for seniors.

"Initially, my focus were retirees who are (relatively) asset rich but financially poor; coping with and adjusting to retirement; remaining connected to, and in the community; the burden on elderly carers, and the impact of declining health in older age. I saw all of this in relation to my own parents.

"Special interests that I have include the increasing incidence of homelessness amongst older Australians, particularly women; the need for social engagement; physical and mental health; adequacy of income and financial support: vulnerability to predatory and/or violent behaviour and
undue exploitation, and encouragement of volunteering as a vital and positive activity," Gary says.

Enabling Council to be even more active and effective is a key goal of the review.

"Council does not meet frequently but in this digital age there is no reason why meetings could not be held more often, particularly as the range of work and functions is very likely to increase.

However, it is the penetration into the membership and the broader community, along with the increased capacity to better inform and advise the Board that ought to produce the most significant benefits. The hope is that this review will produce a more active and effective body than has been the case to date. Once we settle on just what it is we want to achieve, I think the sky's the limit," Gary says.
Council consists of elected members from across Australia and includes Chris Guille (NSA Director and Board Chairman) and Gary Byron from SA/NT, Marcia Griffin (NSA Director) from Victoria, Valerie Pratt (Director), Rashmi Sharma (Director), John Urquhart and Robert Firth from NSW/ACT, Darryl Wilson (Director), Ross Glossop (Director and Board Deputy Chairman) and Barbara Horton from WA, Mary Parsissons from Tasmania and Marjorie Green and Dr Jan Herbert who are both from Queensland.
During 2020, council members Peter Feeney from Victoria, David Warner from Queensland and Graeme Piggott from Western Australia came to an end as their terms on the council concluded.

NSA Board and management thank Peter, David and Graeme for the valuable contribution that they have made to council and to their local branches over many years.