How a legend lives on
---
If cricket's in the blood, then former cricketing great Greg Chappell's veins pump green and gold, Nichola Davies discovers.
Summer 2020

Feature

Read Time: 6 mins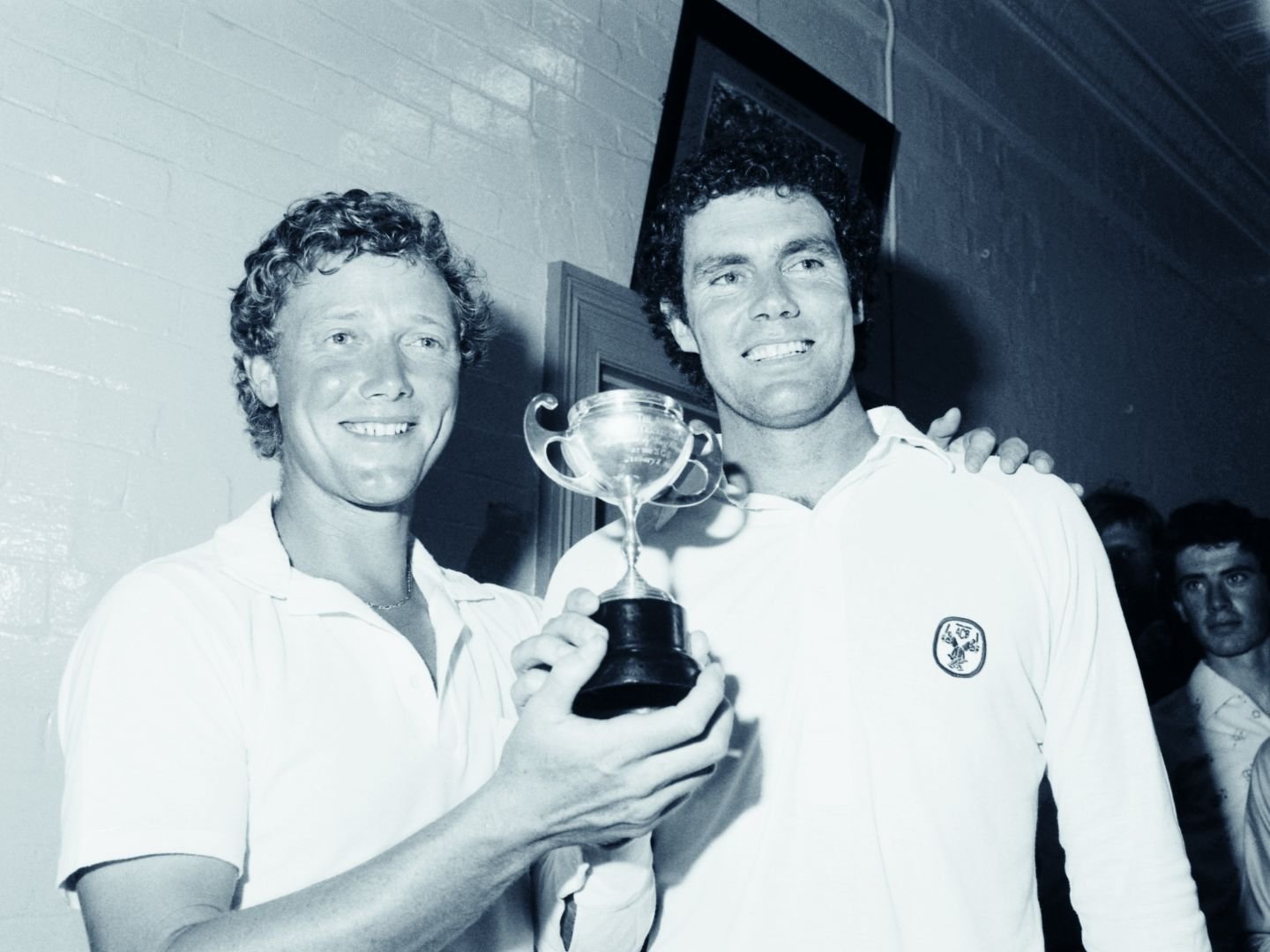 Hanging up his bat in 1984, Greg continues to be lauded as a sports legend for his batting and leadership in tests and one day internationals. To this day he is stopped by fans on streets across the globe wanting to make his acquaintance.
But there's a lot more to Greg Chappell than sporting memories.
His wife of nearly 49 years, Judy Chappell, calls Greg 'Action Man' because he doesn't sit around for too long. Greg is 72 now but refuses to rest on his laurels. Besides his work with the Chappell Foundation, which raises money for youth homelessness, Greg has a consultancy business, does work with his old school in Adelaide, Prince Alfred College, and their cricket program, and does online coaching in India and the US.
The online work is mostly "coaching coaches and mental skills more than physical skills", Greg explains, "because that's hard enough to do face-to-face let alone online". He also has an interest in a small sport tech business in India called str8bat.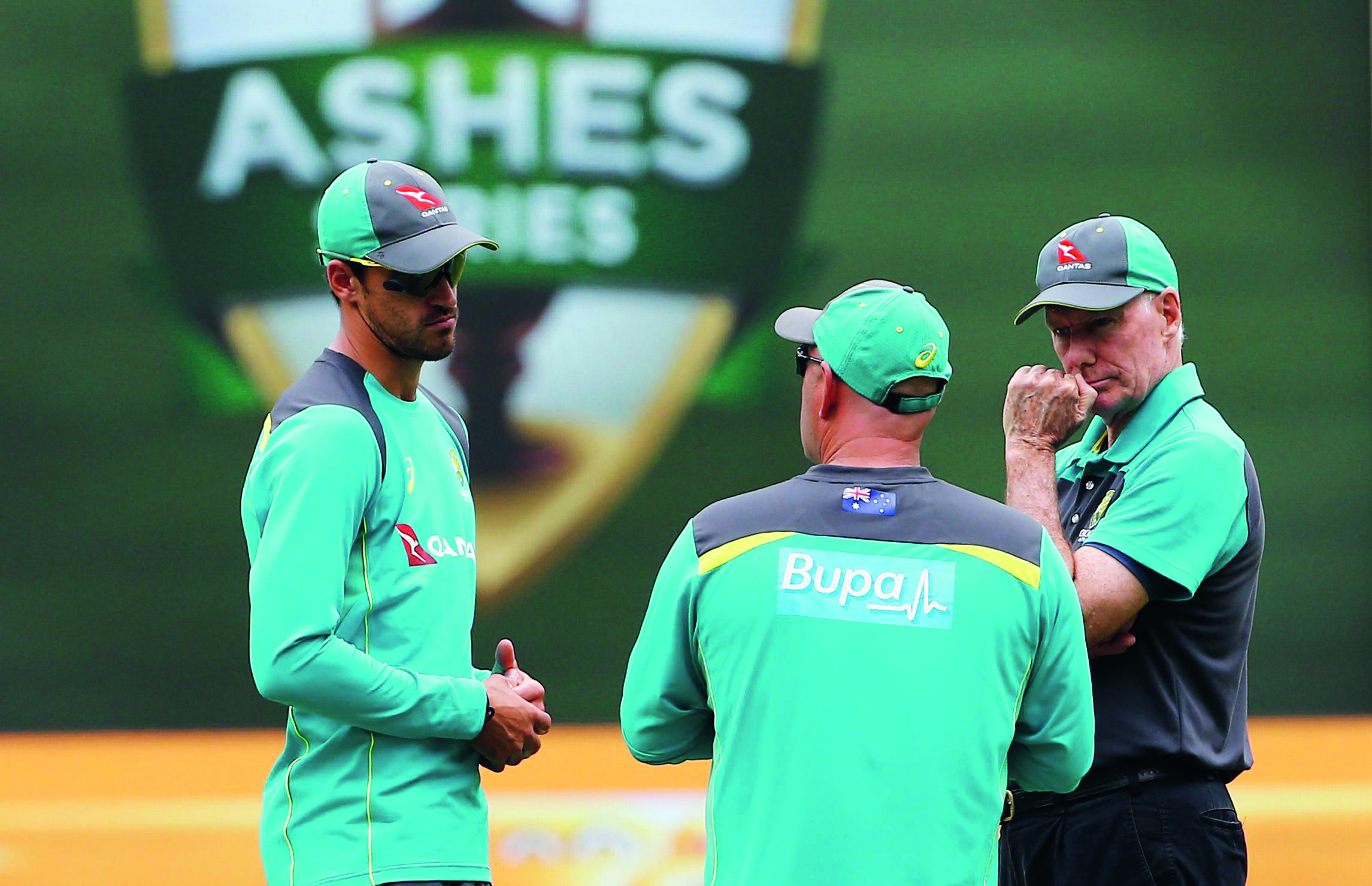 Looking back
---
Australia's Mitchell Starc talks with coach Darren Lehman and selector Greg Chappell during a nets session at the MCG
"They've got movement sensor technology that sits on the back of a cricket bat and picks up all of the data on angles and speed and stuff like that," he tells me.
"I also help a couple of Australian companies expand their business into overseas countries, particularly cricket playing countries, where I've got contacts and friendships and so on."
Greg says he can't imagine not keeping busy.
"My wife just shakes her head, she's given up," he laughs. "I never really saw myself retiring and I don't feel like I'm at retirement age, to be honest.
"I've taken all the mirrors down at home so I don't realise how old I look.
"I feel good and I feel active, and I want to be active and want to work, so I do."
After a long career in international cricket, Greg says the secret to his ongoing physical and mental wellbeing is plenty of exercise, having a hobby that provides relaxation and mental stimulation, and a diet full of plant-based foods. After 13 years as a vegan, Greg says he felt it was probably more extreme than he needed, now preferring a diet that's around an 80/20 balance, with plant-based foods making up the bulk.
"One of the few advantages of living this long is you learn a bit of stuff, and I don't think you need to be overly extreme in anything," Greg says.
"Cricket as a sport is an education. It's a microcosm of life, learning to deal with ups and downs, learning to deal with failure and how you cope with failure."
When it comes to physical activity, Greg doesn't train for long periods, rather he tries to train for short periods of intensity.
"I go to the gym and I go up to the park and do a bit of running. Not long distance, I've never been into that, but more sprints in short bursts, walk back, another burst," he says.
"I do a bit each day—we've got a gym where we live that's open again, thankfully, so I go probably six days a week.
"I also play golf, which is my mental stimulation and relaxation. It's a hobby and a sport. It gives me the competitive things that I need, but it's more of a contest with myself rather than anything else."
"Sport is a good teacher and it's immediate."
Golf is similar to cricket, he says, in that it demands a lot of your mental skills and your ability to concentrate, and switch on and switch off.
"I'm never satisfied though. I can probably count on one hand the number of rounds I've played where I've been pretty well satisfied with what I've done on the course.
"But it suits my slow-burn mentality. That's why cricket suited my personality well. I liked that slow burn.
"You don't get immediate gratification like the collision sports and obviously people get their kicks from the adrenalin rush of that, but I prefer the slow-burn game."
When quizzed on his career highlights, Greg doesn't list any of the great on-field performances his fans would remember; neither does he recall any particular test matches. Rather, he goes back to the beginning and getting the opportunity to play the game.
"Even at the time I thought this, but particularly as time's gone by you realise it's more than just the performance of playing the game," Greg says.
"It's the experience of the whole thing–representing your country, travelling the world, doing something that you really love and all of the opportunities that have come along with it, like the people I've got to meet."
He adds, smiling, "Plus, I've avoided having a real job for most of my life."
"It's also the lessons I've learned, the education. Going to school is just a very small part of your education. Your life is an education. Cricket as a sport is an education. It's a microcosm of life, learning to deal with ups and downs, learning to deal with failure and how you cope with failure."
"While the game has changed, these things are still important today: loving the contest, being able to deal with failure, as well as learning to live on the road."
"Batting in particular is a lesson," Greg explains ."Don Bradman batted 83 times in test cricket and he got 29 100's so he had 54 failures if you like, out of 83, and the rest of us are nowhere near as good as that so you're dealing with a lot of failure.
If you can't deal with failure and find a way to come back with confidence then you don't survive.
"I think that's a great lesson for life. Not every day is a good day. You're going to have a lot of setbacks, it's just how committed you are to what you're doing—perhaps how passionate you are—and how well you cope and go on to have some form of success."
Greg says this was particularly important back in the day when cricket wasn't a full-time professional career and you had to have another job to make ends meet. He says he learned a lot from cricket that helped him in business, and vice versa.
"Sport is a good teacher and it's immediate. You know exactly where you stand and if you're not sure, just look at the scoreboard and it'll tell you. Life's not quite like that," he said.
Cricket runs through Greg's family; his grandfather Vic Richardson captained Australia. As a child, Greg learned a lot about the game, and himself, playing cricket in the backyard against his brothers Ian, also a former Australian test captain, and Trevor, who played cricket for Australia.
"Particularly with my older brother [Ian] …I was five years younger and had to learn to cope from a very early age and learn," Greg says.
"I wasn't having much success so I had to find other ways to get enjoyment out of it and what I found was that I enjoyed the contest. I think that's important. If you don't enjoy the contest and test yourself against the best, then you probably won't have a lot of success, so I did learn a lot in the backyard."
According to Greg, while the game has changed aesthetically, it hasn't changed that much, and these things are still important today: loving the contest, being able to deal with failure, as well as learning to live on the road.
"The best players are still the best decisionmakers. They learn from their experiences and they learn from the cues and clues and make decisions better than the rest. They make mistakes but they don't keep making the same mistakes," Greg says.
He draws a comparison with football in the year of COVID-19.
"I think the football codes have had to find out just how different it is living in the bubble this year," Greg says. "Going away and living away from their support structures, their family and their friends, when cricketers are doing that for 10 months of the year. And it doesn't suit everybody."
Saying that, Greg emphasises that his wife Judy has been very supportive not only during his cricket career but even today, encouraging him to keep being active and doing the things he enjoys.
"I have been blessed with a wonderful wife... and that's been a wonderful partnership," Greg says.
"She's been a big part of any achievements that I've had. Through our relationship and her support over the years, and for our children and grandchildren.
"We've been blessed, really."
Wanting to help those who haven't been so fortunate, Greg, with a lot of nudging from his good friend Darshak Mehta, started the Chappell Foundation, which supports six small, hands-on charities that help at-risk youth get off the streets.
"There are over 110,000 Australians that are homeless and about 40-odd per cent of those are under 25," Greg says. "I just thought how lucky I've been in my life and how lucky I've been to grow up in a loving, safe environment with parents who cared about us and encouraged us to follow our dreams and not every kid has that luxury."
Greg says the best way to get involved is online or keep an eye out for one of the functions, of which there are a few each year. Learn more at: www.thechappellfoundation.com
Love stories like this?
This article is an excerpt from National Seniors Australia's quarterly member magazine, Our Generation.

Become a member today and receive four hard copy issues of Our Generation (valued at $31.96) a year for free as part of your membership, along with exclusive discounts, competitions, branch membership and more!

Your membership directly funds our advocacy and research work for the benefit of older Australians including fixing pension poverty, tackling health care costs, and improving aged care.
Become a member!