Winning isn't everything, but it sure helps!
---
As we head to polls once again, we look back at the wins National Seniors has secured for older Australians and their families over the past three years.
Summer 2021

Advocacy

Read Time: 5 mins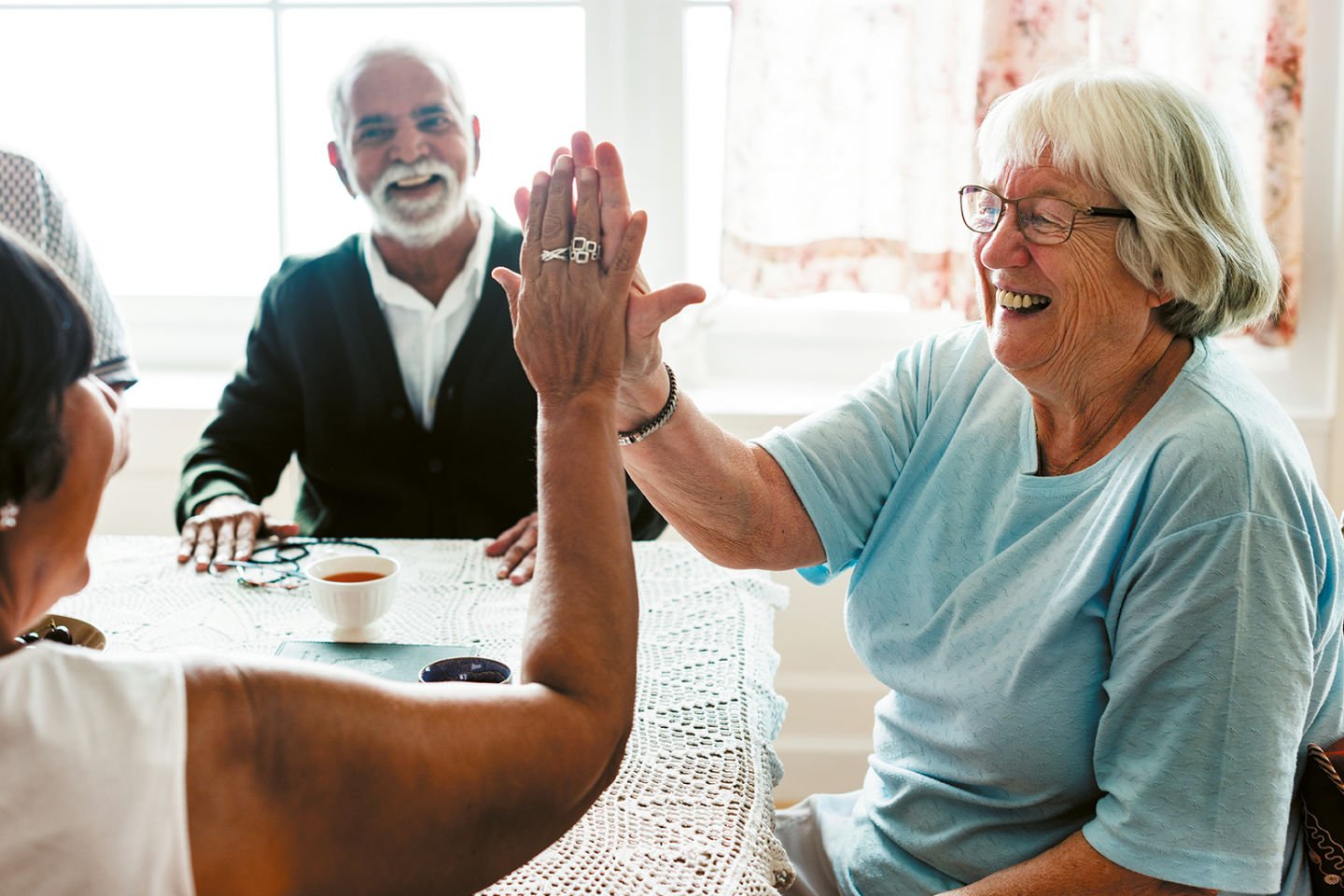 People often ask, what's the value of a National Seniors Australia membership? For some it's access to discounts and receiving Our Generation magazine and weekly Connect eNewsletter. For others, it's participation in branches.
However, for most, it's knowing your membership helps fund our advocacy work to bring about better outcomes for older Australians. Whether it's pushing for better retirement incomes, pensions, housing, or aged care, your ongoing support is vital to keeping our advocacy wheels turning.
As a result of your support, we've had important wins. These wins have influenced government policies and outcomes for the better. In the lead up to and during the election, we will continue to ramp up our fight and advocate on your behalf to the next government—whoever it may turn out to be.
When the Reserve Bank of Australia dropped official interest rates in 2019, we heard your call of "enough's enough". Interest rates dropped but deeming rates didn't—punishing older Australians. In response, we launched a relentless campaign to get the government to drop deeming rates—and they did. Not once but twice. We continue to call for a fairer and more transparent approach to deeming in recognition that millions of older Australians have savings in low-yielding accounts where returns are next to nothing.
By exposing the failures of the system, the Royal Commission into Aged Care Quality and Safety has continued to deliver benefits for older Australians. National Seniors was at the forefront of calls for the establishment of the Royal Commission and has welcomed its focus on home care.
As a result, there has been an extra 73,105 Home Care Packages released at a cost of $4.6 billion since the 2018–19 Budget thanks to our pressure on the federal government. We will be ramping up pressure on all sides of politics in the lead up to the election to further revolutionise home care. This is so you or your loved ones can get the care you need, when you need it, and where you want it.
National Seniors swung into action, working with our partners in the Alliance for a Fairer Retirement System to call for a reduction of the superannuation drawdown rate.
Australians can access a government scheme to safely and voluntarily unlock equity in their own home, called the Pension Loans Scheme. You don't have to be a pensioner, either—it's open to all people of pension age, including self-funded retirees.
Despite years of declining interest rates, the government did nothing to lower the rate it offered, which had sat at 5.25% for almost 20 years. National Seniors called out this hypocrisy and was pleased when the rate was officially dropped to 4.5% on 1 January 2020.
While we think the rate should fall further, we're focused currently on getting the government to create a targeted scheme for home care recipients with a lower interest rate to help them get additional support and stay out of residential care.
We've left the best until last—at the meeting of federal, state and territory Housing Ministers, an agreement was reached to amend the National Construction Code to include basic accessibility standards for new dwellings.
This historic change will benefit older people and people with disability by ensuring new dwellings have universal design features, such as no-step doorways, making the dwelling easier and safer to live in.
This win will increase the choices available for older people seeking a home suited to their needs. While several states (New South Wales, South Australia, and Western Australia) have signalled an intention to back away from the commitment, we will continue to fight for all new housing to be accessible.
Learn more about our campaigns
Love stories like this?
This article is an excerpt from National Seniors Australia's quarterly member magazine, Our Generation.

Become a member today and receive four hard copy issues of Our Generation (valued at $31.96) a year for free as part of your membership, along with exclusive discounts, competitions, branch membership and more!

Your membership directly funds our advocacy and research work for the benefit of older Australians including fixing pension poverty, tackling health care costs, and improving aged care.
Become a member!