Ballet instructor Lisa Purchas says that her Ballet4Alzheimers program - a world first - is her mother's legacy; a hopeful, dignified outlet for those dealing with a challenging diagnosis.
"My mother was diagnosed with Alzheimer's in 2006. Absolutely no family history, so it was one of those 'bolts out of the blue'."
"She passed away in 2016 but, during those years, I started reading up on everything I could about how you could delay the onset of this terrible disease, as well as prevention strategies for myself.
"The more I researched it the more I realised that, as a dancer, we were doing all the right things – we use both sides of the brain, use both sides of the body, we're counting, we're spatially aware, we're using muscular strength, we're working on posture and balance and falls prevention. So, I thought, how could you modify what we know as dance for an older population who are in this situation? And so Ballet4Alzheimers was developed."
Born in New Zealand, Lisa trained in Classical Ballet, Jazz and Contemporary Dance. Now, as the owner of a studio in Nedlands, Western Australia, what sets Lisa's work apart is not just the tailored routines, but the fact that it is, uniquely, available online.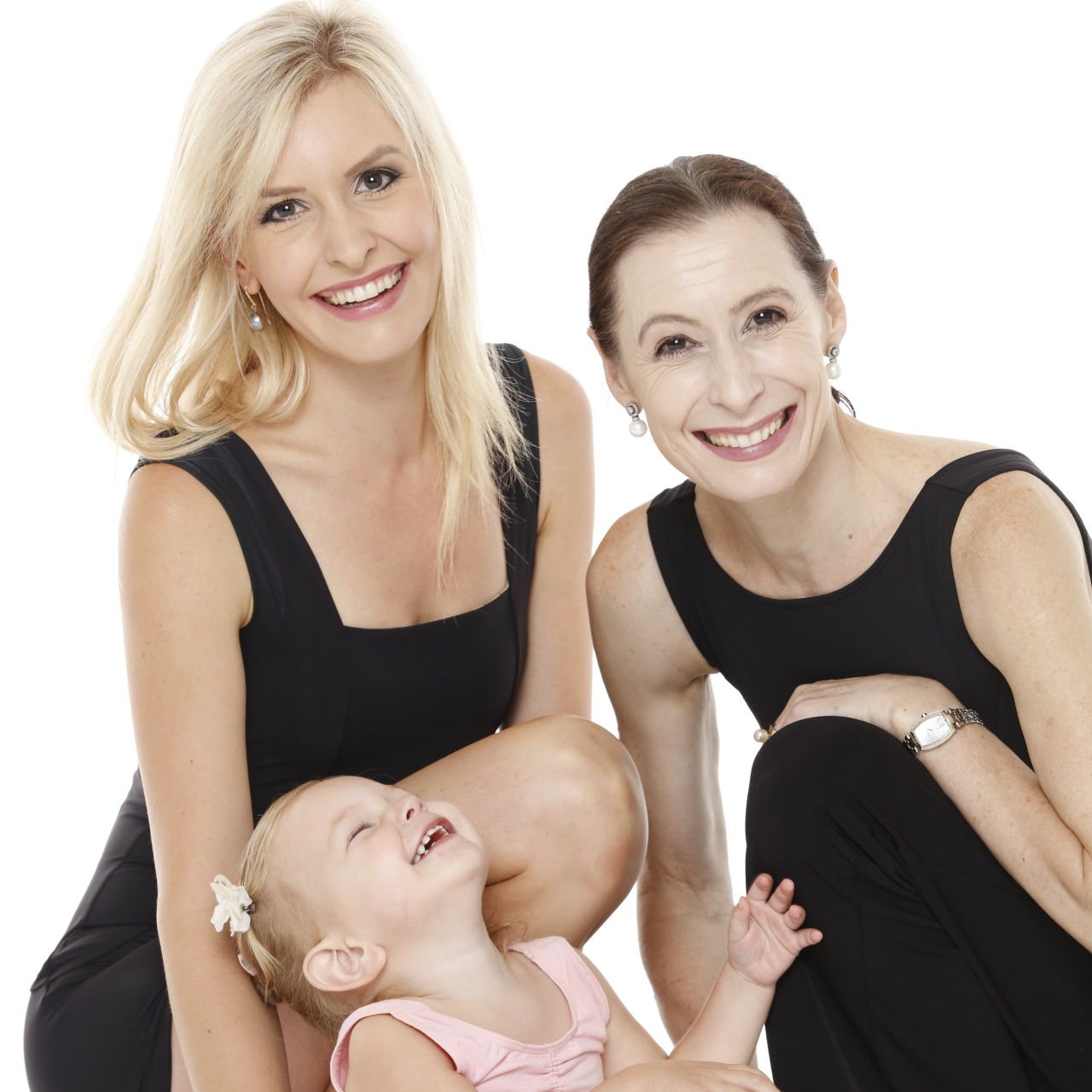 Lisa with her daughter Mikaila and little ballerina granddaughter Alyssia
"Unfortunately, there still is a stigma associated with being elderly and having dementia - this is a society obsessed with youth."
"The reason we've put it on YouTube is that most people who could benefit from Ballet4Alzheimers of course won't be able to come to my studio. Even for local people there can be things that preclude them attending - while I charge an absolute peppercorn rate, on the pension every dollar counts so there can be financial difficulties. There can be difficulties getting to my place, or they just might not even be feeling up to it on that particular day. So, I thought to myself, this a way that anyone and everyone can access my classes.
"The idea is that you do the exercise program each day, every day, at a time that's suitable for you. YouTube means you can do it anywhere in the world at any time of day. It's really just about getting people started and about cultivating a repeat behaviour. Doing the whole program gives you, minimally, 20 minutes of exercise every day."
As well as having taken Lisa on a highly personal journey, she feels that the program is meeting a largely untapped need.
"Unfortunately, there still is a stigma associated with being elderly and having dementia - this is a society obsessed with youth.
"Ballet4Alzheimers is something dignified that offers hope; it's special, it doesn't feel therapeutic and it can be done in privacy."
The best compliment she has ever received, Lisa says, came from someone caring for a loved one with dementia.
"They said, 'whenever we have a Ballet4Alzheimers class I know it's going to be a good day'. That was just so wonderful to hear.
"This is so worthwhile. It feels like my mother's legacy."
"I used to think, when my mother was diagnosed, that Alzheimer's was an absolute downwards spiral. You go through an initial sense of mourning because you think it's going to be terrible, but actually there can be many good years of living.

"More than 46 million people worldwide have Alzheimer's and other forms of dementia. What a lot of people don't realise is that a person with Alzheimer's gains the same benefits from a regular exercise program as everyone else – improved cardiovascular fitness, balance, circulation.
"That's why I have modified ballet exercises to create this beautiful, dignified program."
Backed by a growing body of evidence, Lisa's program has now been endorsed by the Music Director of the Queensland Ballet, Nigel Gaynor.
"He has given us exclusive rights to his music for all our clips, so his exquisite music plays in the background for all these exercises. It's a beautiful, dignified, wonderful experience.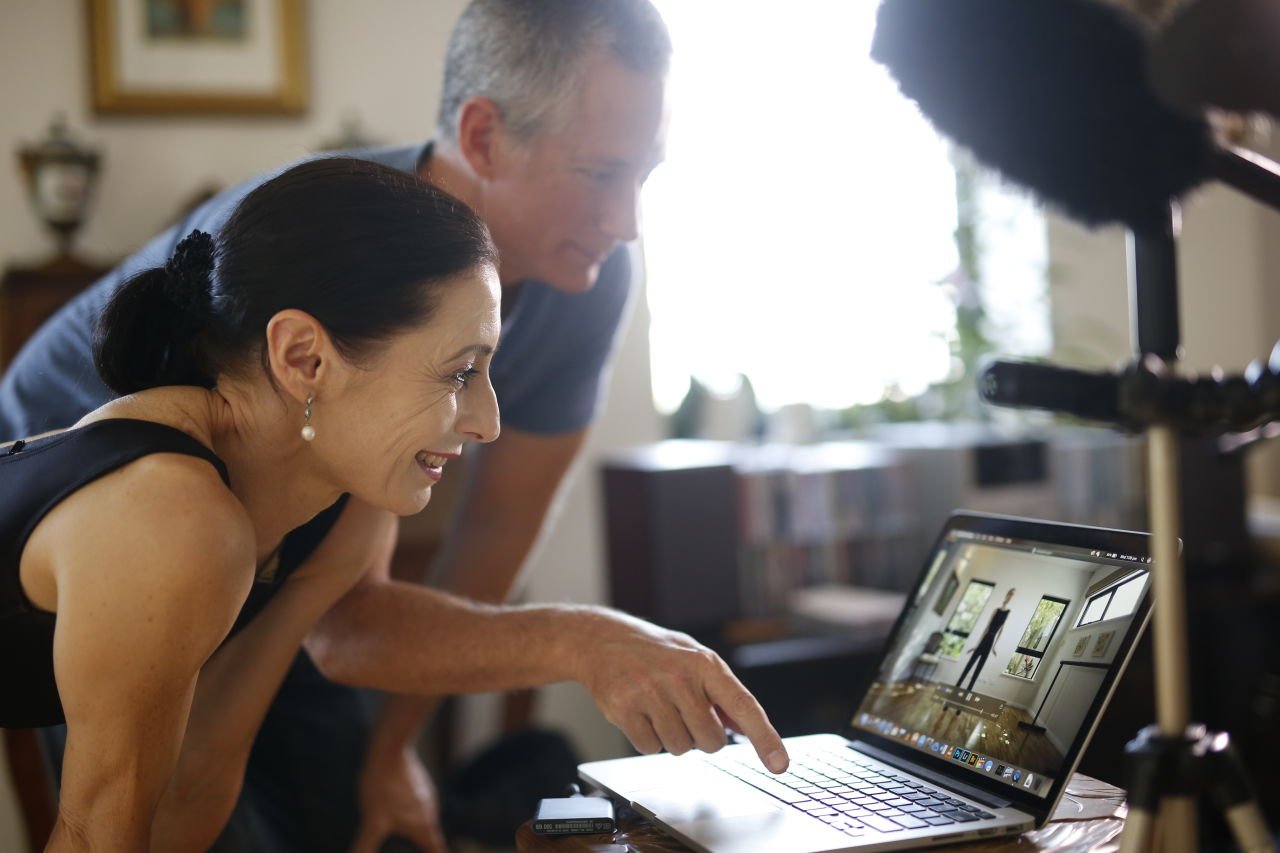 Lisa Purchas created Ballet4Alzheimers as a legacy to her mother's battle with the disease.
"I just love the fact that I can see, first-hand, the improvement it brings. Sometimes people arrive at my classes perhaps a little bewildered or not feeling great, and you can just see them relaxing. You see them releasing the tension; they're less anxious, smile more and initiate conversation.
"This is so worthwhile. It feels like my mother's legacy."
Noting that, when it comes to dementia prevention strategies, physical activity – specifically dance – comes out top of the list, Lisa said that being proactive is critical.
"There's also getting sufficient sleep, reducing stress, getting enough mental stimulation and social interaction, a really balanced diet – one that's high in antioxidants. These things can delay the progression of the disease or prevent you from ever getting it.
"While this program came into being too later for my mother, it's not too late for lots of other people. And it's not just something you have to do for your health and wellbeing – it's something that improves wellbeing for carers too. It's a lovely bonding experience."
The first full exercise clip from Ballet4Alzheimers is now live on YouTube, with sponsors being sought for successive episodes. Find out more at www.ballet4you.com.