A trip down memory lane
---
Learning to write on a slate, backyard dunnies, and sinking your teeth into Choo Choo Bars. These are just a few of the things author Pam Van Der Kooy explores in Stuff We Had in the '50s and '60s.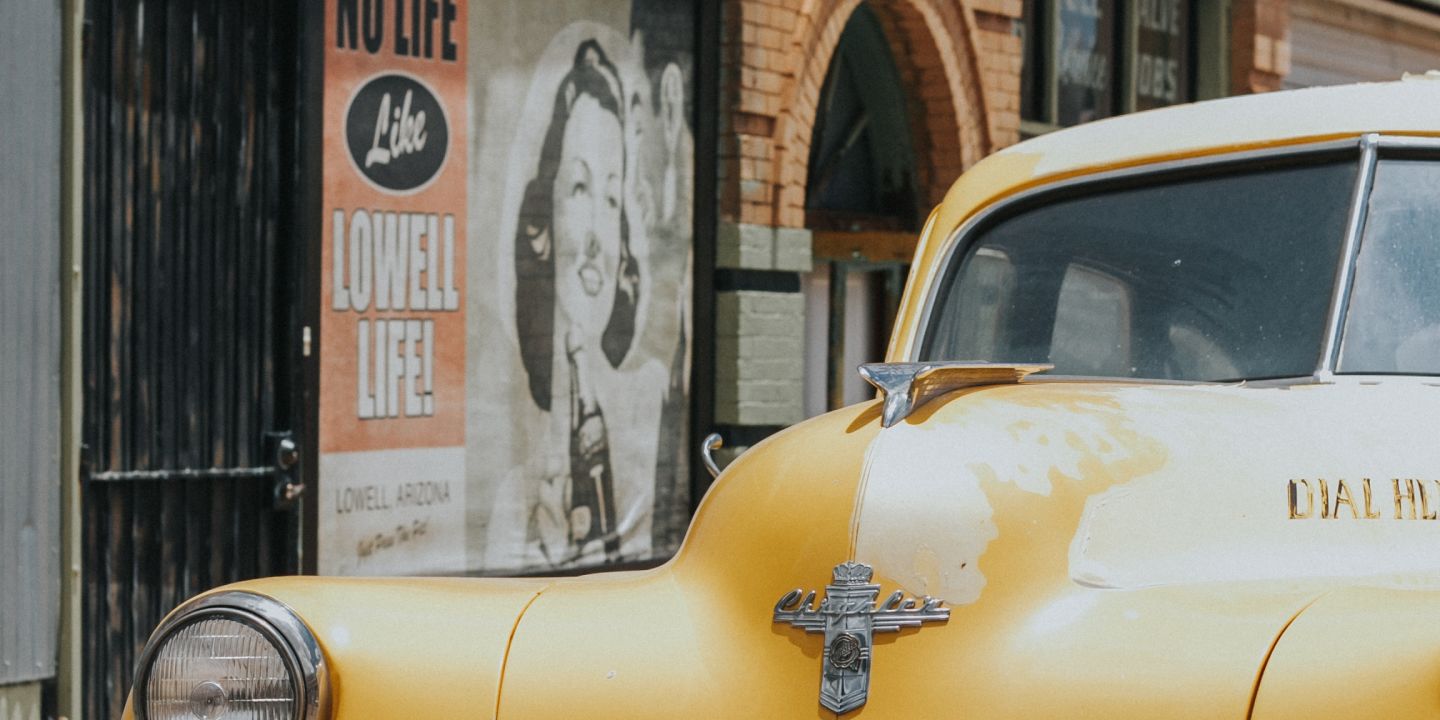 A romp down memory lane of growing up in Brisbane suburbia, Pam Vam Der Kooy says the initial idea for her book, Stuff We Had in the '50s and '60s, was sparked after she was approached by Boolarong Press to write a follow up to her father, Roly Chapman's memoir Aniseed balls, Billy Carts and Clotheslines – an ABC to Growing up in the '30s, which she published for him as a Father's Day present in 2002. It was later recorded as an audiobook and serialised on ABC morning radio.
Writing the book took Pam on a journey back into her childhood, and included many late night conversations with friends and family, as well as taste-testing the newer version of Choo Choo bars.

"It was a journey for me and I was really surprised at how much I remembered of little incidental things," she says.
"My approach to writing the book was to visualise each room of the house and delve into the corners, drawers and cupboards. I am very fortunate that my dad was super organised with his slides, cataloguing each one, so I had quite a lot of visual support—and the fact that I still have a lot of stuff from my childhood."

The chapters of the book cover items found in the various rooms of the house, from the clothes that were worn to the toys that were played with; what was outside in the yard or found in the car; and what holidays, picnics and school looked like.

There are, however, a few things Pam says the younger generations still find shocking when flicking through the pages.

"I think people are always surprised that I used a slate in Year 1. I'd like to think it is because they can't believe I am that old, but in reality I do wonder that maybe our school—or my wonderful Year 1 teacher, Mrs Newman—liked to hold on to the old things a bit longer than other metropolitan schools," Pam says.
"...People are always surprised that I used a slate in Year 1."

Pam Van Der Kooy
"And of course, there's the backyard thunderbox—something completely foreign and gross to my girls. Mt Gravatt didn't get sewered until mid-1960s, so I have vivid memories of that institution while many of my generation were already pressing the button on flushing toilets."
While reflecting on her favourite parts of the book, Pam admits she is sure a lot of it is looked back on with rosecoloured glasses, but overall delving into the memories was hugely enjoyable.

"For me, memories of my childhood are wonderful and I am sure there is a fair bit of rose coloured vision with some of the things. But things were simpler then and slower and there weren't so many people around and the buildings and roads still left space for trees," she says.

"Mind you, my dad's generation would say the same thing about his childhood compared to when I was a child."

Pam says her biggest aim for the book, beyond reflecting humorously on the items still found in her drawers from that period, such as aluminium ice trays, is for the book to be a stimulus for other people's memories about that period. To help aid this, the book even contains blank pages for the memories to be written on.

"Many people commented with Dad's book that they got it to give to their children so they would know what it was like when they grew up. Having space to write in personal memories can only add to the personal, family value," she says.

"There have been a lot of 'I remember that' or similarly 'I'd forgotten about that' and of course, 'Remember when ...' and that's just perfect."