Better living through technology
---
Technology has kept us connected to friends, family and the world during the COVID-19 situation, however, for many people, connecting to and through the digital world is difficult. Here, we look at how National Seniors is helping out.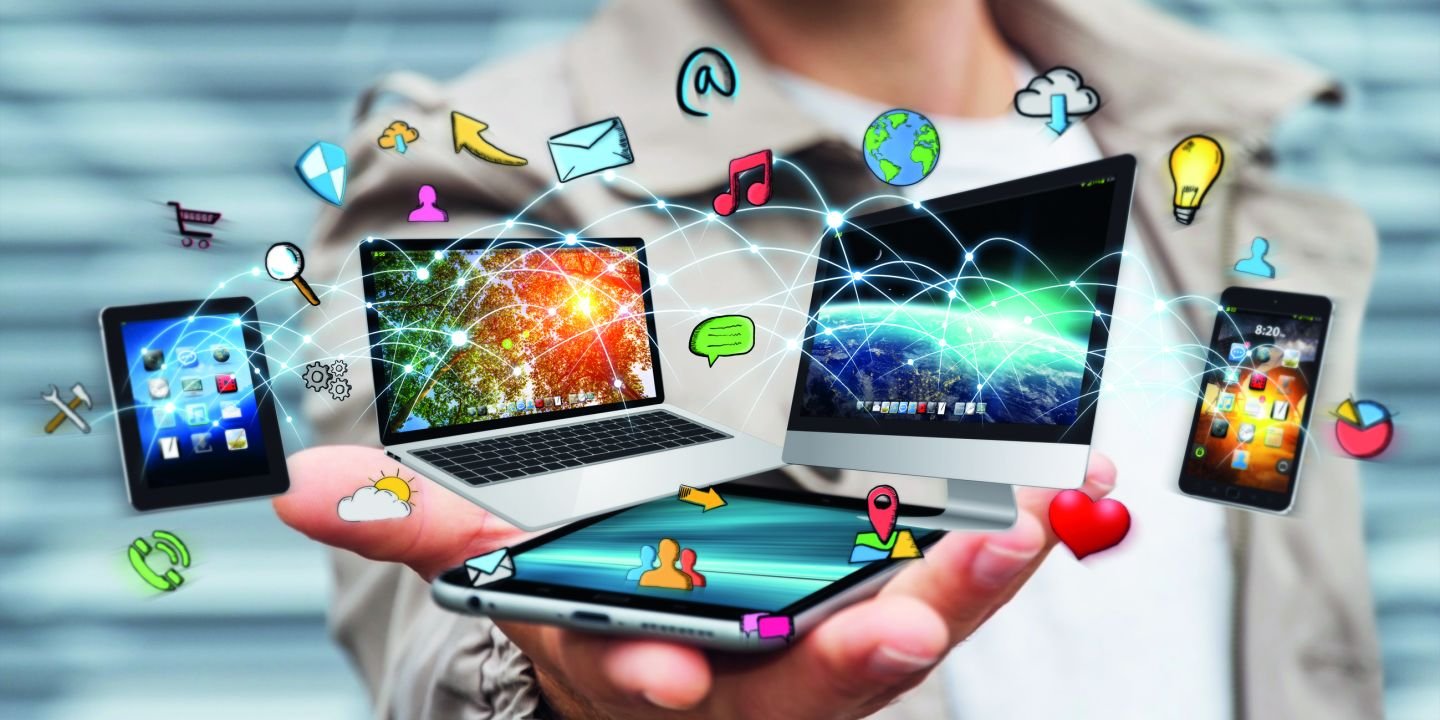 Be Connected is a free, user-friendly, online learning program helping older Australians who have no experience in using the internet, as well as those who know how to connect to the internet but want to know more.

The Be Connected program is an online program available for those that know how to connect and orientate but may need a little more assistance.

People who may need more specialised assistance or have never used a device or the internet before are supported by a large number of members within different organisations. Digital Mentors are part of the Be Connected program.
Those who wish to help seniors explore the digital world through the Be Connected learning program can do so by delivering training or support at one of our community branches, at a National Seniors event or other community groups. Mentors receive one full day of training plus follow-up support. Training sessions have already been held in Brisbane, Adelaide, Perth, Melbourne but due to COVID-19, will likely be delivered using an online platform which will open up the opportunity for others to become mentors that do not live near the capital cities.
Computers
The personal computer (PC) has come a long way since they first entered our homes in the 1980s. Since that time, computers have become so much more powerful and revolutionised in not only how we work in business but also our personal activities. Before the rise of smartphones and tablets, PCs and laptops were the best way to connect with the internet, play video games, as well as store music, photos and files.
While the old PC may be left behind for smaller, more mobile devices, there is still a very special role that computers hold in our households.

Mobile phones
As something that used to make and receive phone calls, the humble mobile phone has had some substantial improvements over the years. Now mobile phones can send messages, play games, take pictures, store and play music, arrange your social calendar, direct you places, remind you to do things and tell you the weather for your local area.
Tablets/iPads
Along with our smartphones, tablet computers are another device that allow us to stay connected while we're mobile. We use them as a portable computer outside the home or office, an entertainment hub for music, gaming, video and books, an organiser or diary, or just to browse the web while watching TV. There are a range of tablet options out there, from the popular Apple iPad to Android and Windows tablets built by brands such as Samsung and Sony.

The Internet
Through the Internet you can connect with people near or far via social networks, chat rooms, email or video calls. You can find information, whether that's through news websites, your favourite blog, video sharing sites or discussion boards. You can also be entertained, playing games, completing puzzles, watching videos or reading reviews on all the latest releases. While the sheer volume of information and websites might seem daunting at first, the World Wide Web is a great source of information and entertainment that's just waiting to be explored.
To find out more about Be Connected, call National Seniors on 1300 76 50 50.
Last year, National Seniors began running Be Connected sessions, bringing volunteer digital mentors together to be trained on topics such as using the internet, and opening and editing emails. Here, Geoff Haygreen explains why he put his hand up to help out.
"People don't know what they don't know," Geoff says.

"I spent a major part of my life running a successful electrical retail business, but in the early days of the internet I had to learn the ropes of computer-based technology in order to run my business.

That's why I put my name forward to help with mentoring folk in my age bracket—or anyone struggling with technology!"

At 73 years young, Geoff is no stranger to refreshing his technological skills. He's happy to report that many of his senior friends now think of him as their go-to person on "all things technical". As a result, he knows how important it is for older Australians to get the help they need when it comes to embracing technology and digital devices.

"These days, we are increasingly being pushed into using online communication to do everything, to the point that without some knowledge and understanding older people are put at a great disadvantage," he says.

"The COVID-19 crisis has highlighted the convenience of the internet and social media to stay connected with family and friends. If I can help people navigate their way with smartphones, tablets, smart TVs and computers, it will enhance their lives in so many ways."

And what of his greatest teaching challenge?

"That was getting my wife to embrace web-based technology. Thankfully, now she is becoming quite a technophile!" Geoff laughs.

He says there is no need for older Australians to be afraid of using modern gadgets.

"Once I convinced my mother that she could not break anything by pressing the wrong button on her PC, she became more and more adventurous and developed a love for her computer."
Talking to people over the phone and seeing them too has moved from space age dream to everyday practice. Here's a guide to connecting.

If you talk regularly to friends or loved ones interstate or overseas, you might be familiar with some of the programs you can use to make video calls. Video calls allow you to hear and see the person you are talking to. They are the next best thing to chatting in person.

To make a video call, all you need is:
An internet connection
Smartphone, tablet or computer
The right software (known as an app)—apps include Skype, WhatsApp, FaceTime (for Apple users) and Zoom. Android phone users can download apps from the Google Play Store, while Apple users can download from the App Store.
Desktop users
For those who like to use their desktop computer but are hard of hearing, Zoom is a great program to use as it offers closed caption and automatic transcript options. You will need to set up an account if you would like to invite other people to a video call. But you do not need an account if someone sends you a link inviting you to chat. If you are initiating the meeting yourself, Zoom is free to use for 40 minutes and under at a time. Zoom allows you to chat to one person or multiple people at the same time. You can also use Zoom to message someone. For more information about setting up your account, visit support.zoom.us.
Smartphone users
If you prefer to use a Smartphone, WhatsApp is an app we highly recommend. You can call anyone on your contacts list using WhatsApp, as long as they have the app as well. Click on the 'video call' option to see a full screen version of the person you are talking to. WhatsApp has end-to-end encryption which means your messages remain private and secure. When making a voice call, remember to use a secure Wi-Fi connection where possible. This will help you avoid paying additional data fees.

Even if you don't consider yourself tech savvy, don't be afraid to give it a go. When it comes to connecting with friends and loved ones, you'll be glad you made the effort.
To get some more information on any of the programs mentioned above, visit the federal government website at beconnected.esafety.gov.au/.