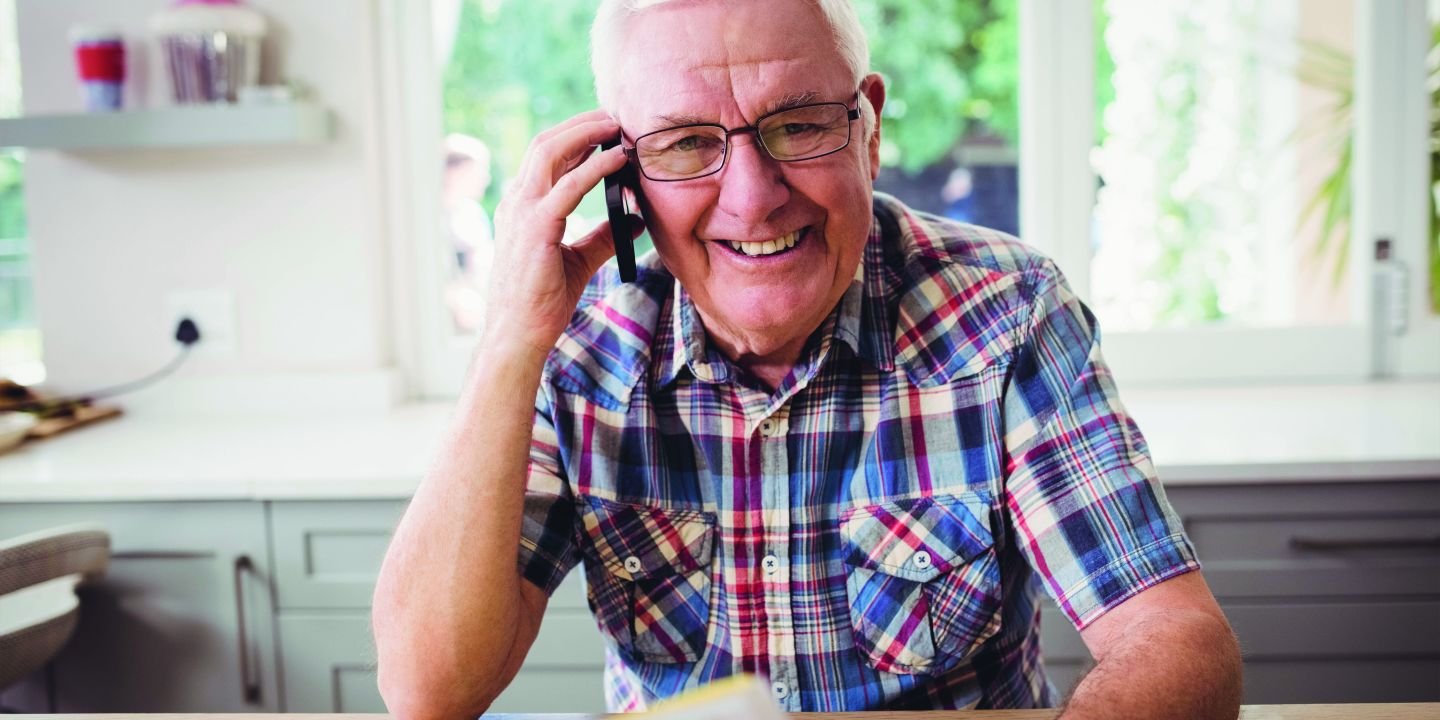 It is great that you are reading Our Generation. Most likely you are a member of National Seniors Australia.
But did you know that we have branches throughout Australia comprising people just like you?

Joining a National Seniors branch is more than just a membership card, it's a friendly community that you can be a part of and share your experience, knowledge and a laugh with like-minded people.

Gandhi famously said, "Be the change you want to see in the world". Being part of a branch gives you the voice to advocate for positive change, help create a better community and a better Australia, for you and your family.

Plus, branches are a place to share information and learn from each other and from guest presenters.

Our branch members are often our most vocal (in a good way) as they are regularly discussing issues that are important to older people. As a member of a National Seniors branch you get to have your say on important issues, and your feedback and contribution allows National Seniors to speak with one voice on the issues that matter to seniors Australia-wide.

To get involved, simply go to nationalseniors.com.au/get-involved/branches and enter your postcode for your nearest branch. Or call our membership team on 1300 76 50 50.

Post COVID-19
We know branch members want to get together once again and we hope to have branch meetings available as soon as it's safe to do so. In the meantime, if you're feeling as though you need to chat you can call the COVID-19 support line on 1800 171 866 or get in touch with your branch president.

Advocacy group
Also, you can join the discussion around our advocacy activities by joining the advocacy supporters group. You can register throughout our website at nationalseniors.com.au.

When you join you then can share your views and help shape our campaigns by responding to polls and short surveys.

We will also send you invitations to participate in other advocacy activities, such as focus groups.
During the emergency National Seniors branches have had to go on hold. Social distancing put a pause of meeting and socialising. But that didn't keep members from being busy and staying in touch. Here's how they did so.
QLD
Gladstone:
Gladstone Branch President Terry Freyling has been sending weekly emails to our members to keep them informed of what has been happening, and our secretary Larney Irvine has been posting newsletters on the branch website for all to see. Our branch will be ready to go as soon as we're once again able to have our monthly meetings. In the meantime, through computer technology we're keeping in touch with each other.
Aspley:
The members of the Aspley branch have been keeping in touch by email—jokes abound every day. We've dropped little notes in the mail for those hard to reach by phone, and the phone calls between members could be considered an Olympic sport! These phone calls have produced the most amazing talents that our members have and are using to keep busy, from jigsaws to phone scrabble, sewing, knitting and embroidery.
Corinda:
The Corinda branch has been keeping in touch with our members through a monthly newsletter. While the newsletter cannot take the place of getting together, it does still give everyone information of what is happening with the branch generally and we have introduced the trivia quiz into the last newsletter for those members who miss it. Norma, our President, is planning a great celebration for our first meeting back so we all have something to look forward to when this is over.
TAS
Hobart:
In Hobart, newsletter editor Elspeth has produced three issues of the Virus News, which is distributed to those on email and shared with some others. Elspeth puts together some news on members and their activities, some jokes, perhaps a cartoon. It keeps us in touch, and we feel connected. Well done Elspeth!
WA
Perth:
During the COVID-19 period where branches have had to maintain social distancing, we have encouraged them to arrange meetings via Zoom and Geoff Jones from Perth has championed this with undertaking a couple of these meetings during this period. This initiative should be applauded and encouraged for our other branches.
We know branch members want to get together again and we hope to have branch meetings available as soon as it's safe to do so. If you are National Seniors member we'd love you to join one of our branches and enjoy the socialising and community building opportunities. You can find out more at nationalseniors.com.au/get-involved/branches or call our membership team on 1300 76 50 50.

COVID-19 support line
If you're feeling as though you need to chat, you can call the COVID-19 support line on 1800 171 866.