Hearing is believing
---
Our Generation meets Queensland speech pathologist, bionics activist and researcher Dr Dimity Dornan AO, founder of Hear and Say and Bionics Queensland.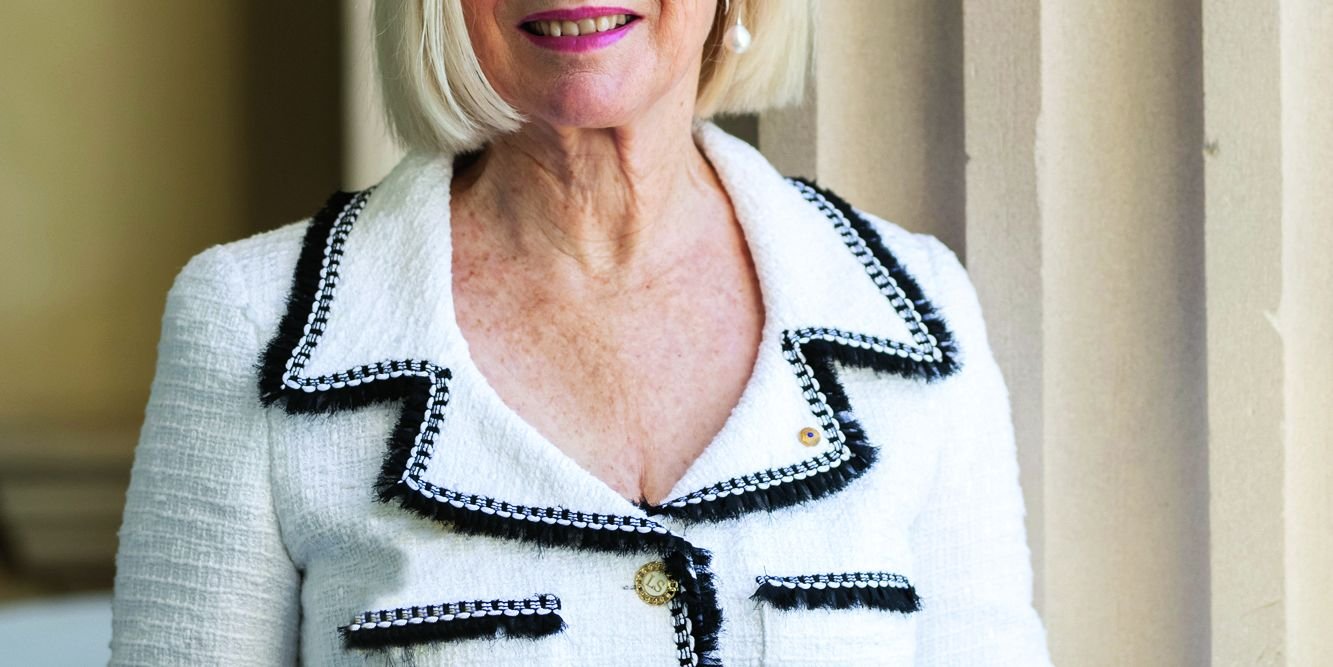 With a laundry list of accolades under her arm, including an Order of Australia and Queensland Senior Australian of the Year (2018), calling Dr Dimity Dornan AO a pioneer runs close to being an understatement.
As a graduate of the first speech therapy course offered in Queensland, Dimity entered the health sector as a sole practitioner. She became the first fulltime speech pathologist at the Princess Alexandra, Royal Brisbane and Royal Children's Hospitals, where she worked with patients who had suffered head injuries or strokes.

Seeking better forms of treatment for children experiencing extreme hearing loss, and knowing the cochlear implant would soon be available, Dimity studied and then adopted the auditory-verbal approach. After launching her own specialised practice, she established the not-for-profit Hear and Say in 1992, which is now a world-leading paediatric auditory-verbal and cochlear implant centre.

Hear and Say now shares its programs internationally and is considered a 'gold standard' global professional training program capable of assisting hundreds of thousands of children around the world.

In 2016, Dimity founded Bionics Queensland, which was incorporated in 2018 to accelerate the bionics industry and help bring new bionics solutions to market for the benefit of people with previously untreatable medical problems. The scientifically researched outcomes of Hear and Say programs are contributing greatly to the rapidly expanding development of other types of human bionics such as bionic eyes, limbs and other organs.
"The difference between Hear and Say and other programs around the world is our ability to help and guide families whose babies are diagnosed with
hearing loss."

Dr Dimity Dornan AO
"I remember Peter Beattie (a former Queensland premier) was visiting Hear and Say to announce funding for hearing screening for every newborn baby born in Queensland, and as we were walking to the podium to make the announcement I got word that this mother I had been working with (her son was diagnosed with deafness) had given birth to a second baby, a little girl, who had also been diagnosed with deafness, this time through the newborn screening. I was told she was devastated. Well, by the time I came off the podium I got another message from her saying, 'It's OK, we've done it before with our first little one and we know the program works. We'll do it again and this time it will be even better because we've got an earlier start.'"

Therein lies the essence of what Hear and Say aims to do, Dimity explains.

"The difference between Hear and Say and other programs around the world is our ability to help and guide families whose babies are diagnosed with hearing loss. As a parent, finding out that your child is deaf or has hearing loss is scary. Parents often feel helpless and anxious about what this diagnosis could mean for their baby. Our aim is take their hand and help them navigate the uncertainty.

"Being able to look parents in the eye and say, 'With every good luck your baby will grow up to be able to listen and go to school and do anything you dreamed of for them' … that's a favourite moment for me.

My other favourite moment is seeing a child hear for the first time with a bionic ear. It's incredibly emotional and powerful."

Dimity says she's constantly amazed by Hear and Say's 'graduates'—newborns who grew into children who are now adults with degrees, jobs and children of their own.

One notable example is Jamie-Lee Lewis, daughter of rugby league great Wally Lewis. Diagnosed as profoundly deaf when she was just one year old, Jamie-Lee has gone on to become a sportsperson, coach and mentor. Like many Hear and Say graduates, Jamie-Lee gives back by being an ambassador for Hear and Say as well as the Active Deaf Kids Program.

Jamie-Lee was also the first patient to try Macquarie University's world-first cochlear implant brain scanner, something that encouraged many families to embrace cochlear implant technology and bionics.

"I am very focused on driving forward bionics, and working with researchers and teams to develop new types of hearing, vision and mobility devices," Dimity says.

"When it comes to bionic devices, the possibilities and combinations are incredible and endless."