Life after the pandemic
---
Life as we know it certainly has taken a turn since the unfolding of the COVID-19 crisis. We're facing an uncertain future in health, finances, relationships and community. Our Generation asked the experts, and you our members, to gaze into the crystal ball to see what life might look like for the rest of 2020 and beyond.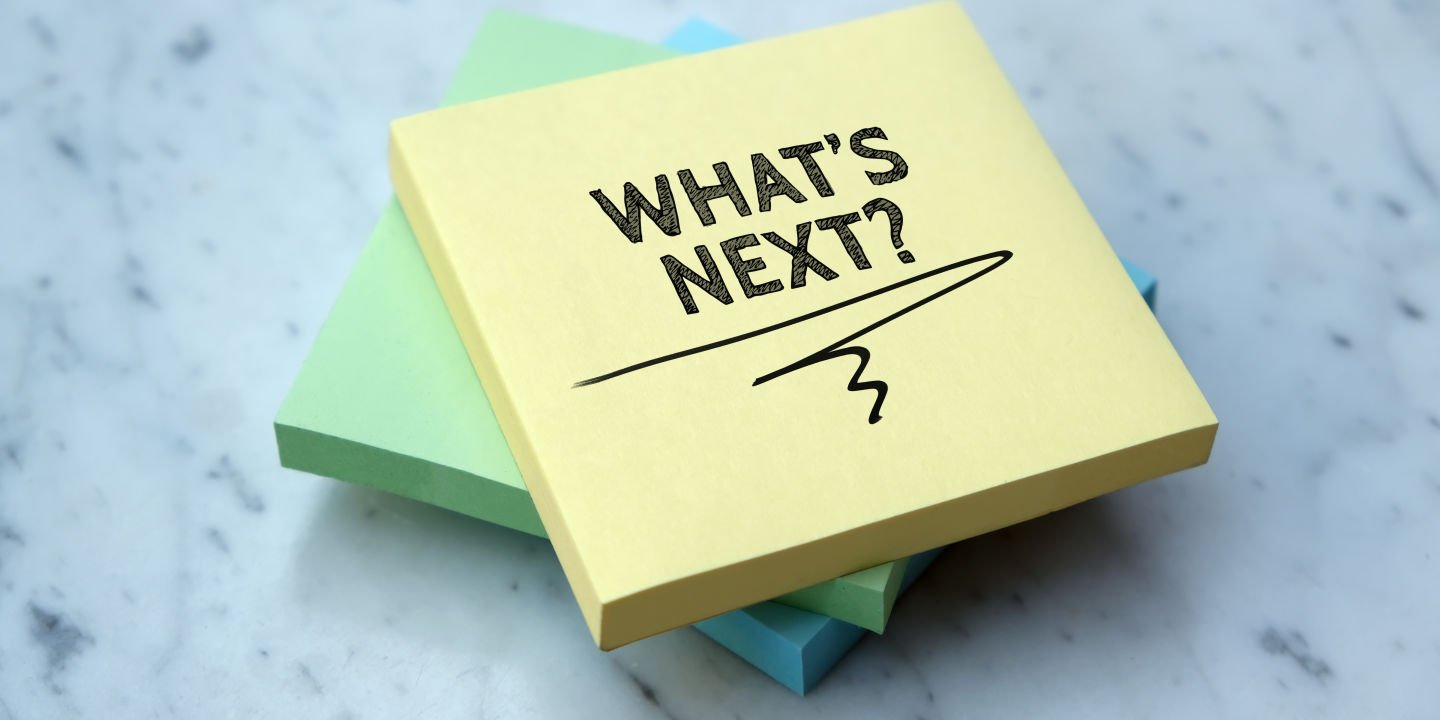 National Seniors Chief Advocate Ian Henschke personally knows someone who has died from COVID-19, and therefore has a no-nonsense opinion about how we should be proceeding in our response to the virus.
"I believe the situation we've seen overseas where hundreds of thousands have died has been a powerful warning for us here in Australia," he says.
"COVID-19 and the mixed response and attitudes to it by people shows us how important scientific knowledge really is and why we should listen to the medical experts.
"The only way we will get back to 'normal' is by following their life-saving advice. There is no difference between us here in Australia and those people who have died overseas. We are not a different species.
If we catch this deadly virus, we have the same risk of death–and there's a risk for all age groups, not just older Australians."
While restrictions are relaxing here, Ian says we need to remain vigilant and be prepared to adjust our lifestyles to the recommendations.
"It's disappointing to hear some people talking about 'their rights'—their right not to have the flu vaccination or their right to freedom.
"This is far from over. We have to recognise the virus is still out there and until we've had no new cases for at least a couple of months, we can't relax our constant attention to hygiene, isolation and social distancing measures."
Looking beyond 2020, Australian futurist Bernard Salt believes our experience with the pandemic will make us more focused on further developing telehealth (i.e. online and phone consultations). This could have great benefits for older patients, making it safer to get advice from a doctor (e.g. not having to sit in a waiting room with other patients) and more convenient for those with limited mobility.
"I think we'll also increase our focus on the local manufacture of PPE (personal protective equipment) and pharmaceuticals, on general sanitation (e.g. hand sanitiser upon entering a supermarket), personal health monitoring technology and being better prepared personally, e.g. keeping a pack of masks in every home," Bernard says.
"We have done well in this pandemic but we are only too aware that we need to be better prepared for the next one."
I think economic activity will remain subdued until there is a vaccine and, even then, it will depend on how well the vaccine works and whether the virus
mutates… there's a lot of uncertainty there."

Our economic future
The coronavirus emergency has already had a devastating effect on retirement incomes. There has been a dramatic drop in returns from shares, property and super funds in general. This has happened at a time when we already had record low rates for bank deposits.
Despite the gloom, Chief Advocate Ian Henschke remains hopeful.
"We have had tough times before. For those old enough to remember there was the Depression which really ran for a decade from 1929 to the outbreak of WW2 in Australia.
"More recently we had the crash of 1987,the recession of the early '90s, then the 2008 GFC (Global Financial Crisis).
"All of these events were huge at the time and people took years to recover and it looks as if the same will apply with this latest 'black swan' event," Ian says.
US investment guru and billionaire Warren Buffet, now in his 90th year, gave a positive spin after recently reporting a $50 billion dollar quarterly loss. He said Americans have persevered and prospered through crises before and they will do it again.
Ian says Australians are resilient too.
"We have recently survived bushfires, storms and a health crisis. For many it may mean rethinking and rearranging their financial lives but we should never forget our health is more important than our wealth. Meanwhile we will do our best to keep voicing your concerns," he says.
Finance journalist and editor Alan Kohler is less sanguine. He says there have been myriad predictions since the Australian economy began to shrink due to COVID-19.
"These predictions seem to be based on the assumption that the economy will recover from the end of this year and are usually based around a letter,with either a V-shaped or U-shaped recovery … some people are even talking about a W-shaped recovery where there is a second decline,"Alan says.
"I think those are possibly a bit optimistic as they all assume the economy will bounce back to where it was, but I'm not sure that will be the case.
"If you think about it, the economic downturn has been caused by a lockdown in response to the pandemic. Most recessions are caused by interest rates going up to deal with inflation, as was the case with our last recession back in 1991."
This time around, Alan says, the extent to which the economy opens up will be determined by the pandemic.
"Without a vaccine, I don't see how the economy is going to open up fully. I don't think we'll be going to a cinema or any environment where we're seated next to other people. In addition to that, I think the airline industry is probably going to be grounded for a long time.
"In my opinion, I think economic activity will remain subdued until there is a vaccine and, even then, it will depend on how well the vaccine works and whether the virus mutates ... there's a lot of uncertainty there."
As a trading nation, Australia relies on exporting and importing. With the global supply chain and our relationship with China in question, Alan believes this could shake up the way we think about globalisation and trade in general.
"It has been quite a shock for us to recognise the fragility of our global supply chains and how badly one break in the chain can impact our economy," he says.
"What it comes down to, ultimately, is price. If we have to import items from places other than China or start making them ourselves, prices will go up. That might lead to increased inflation at some point, but I think there's going to be a push to become more self-sufficient and less reliant on global supply chains."
It's not all doom and gloom from a finance perspective, however, with Alan pointing to online retailers who have done very well during the pandemic.
"Shares-wise, there's no doubt 2020 is going to be bad for dividends, but the flip side is that stocks are quite cheap and there are good investments to be made."
There's little doubt the pandemic has brought us closer together while keeping us physically distanced. Forced into lockdown, families are spending more time—quality time—together. Friends and family are checking in on one another and keeping in touch via video apps and social media. People are out exercising more for their mental health, and at the same time taking the opportunity to say hello to their neighbours for the first time.
"I think the pandemic has strengthened relationships overall," futurist Bernard Salt says.
"There was a lot of talk about domestic violence at the beginning of the lockdown, and I am sure that was part of the lockdown story, but for the majority of people it enabled couples to build stronger unions, families to reconnect, and neighbourhoods to get to know each other. In many ways, the pandemic reset old relationships and created new ones that will carry forward."
Ian Henschke agrees.


"While it's been difficult for our teenage daughters to be isolated from their friends the lockdown has given us the opportunity as a family to sit down for dinner together every night," he says.
"I think being apart has made us appreciate these relationships more to a degree. My brother turned 75 during lockdown, so we got all our family together on video chat—even family overseas who we otherwise wouldn't have thought to include. It was really nice.
"It has also been lovely to see neighbours helping each other out and families checking in regularly with their older relatives who they might normally only see once in a while."I hope we can continue this once the restrictions have relaxed, because it would be a shame to go back to the 'old normal'in that respect."
What do you think will go back to normal, and what will never be the same after COVID-19?
People will have learnt how to cook and discovered it is a lot cheaper, healthier and more rewarding than food from retail chains."
– Tim
"I hope people use their phones less and interact with their loved ones more."
– Laurel
"Less trade, and more exercise and care for the planet."
– Arahni

"There will be many changes for the better, I hope. More work/home/family balance. Perhaps staggering work times so transport is not so congested. Learning will be a combination of home and school/TAFE/uni. People need to be more responsible and more considerate. People may be more creative and less rushed, connecting with their neighbours and family and friends more."
– Jillian

"Hopefully all the good things in life will go back to normal, such as kindness, sharing and selfless deeds."
– Judy

"Think people will still partially hoard, will be careful shaking hands/kissing/personal space, will use card more and money/change less often. Hopefully we will all be more aware that life should not be taken for granted."
– Liz

"Social media may not be so addictive since we have all been deprived of real contact for this extended time and have been forced to only be able to participate virtually."
– Kathleen
COVID-19 has changed everyone's lives. Familiar routines stop, people feel disconnected and anxious, but most people will be able to reconnect
with family and friends and get back to normal routines. Pandemic or not, self isolation is the daily ongoing reality for many people with dementia.

Now that we've experienced living in self-isolation can we change the way we think about and care for those living with the disease?

Dementia Australia CEO Maree McCabe thinks so. She says the experience of living in self-isolation has been challenging and insightful for many Australians and it's an experience we can all learn from.

"People not impacted by dementia are now experiencing what life can be like being socially isolated when the world is closed due to the COVID-19 pandemic," Ms McCabe said.
"Imagine if this was every day. Often, people stop talking to those living with dementia, staying in touch or inviting them to things. People living
with dementia are often socially isolated all day, every day. That's not dementia, that's discrimination."

So, can we take the next step and pledge to be more aware and supportive and own up to how we discriminate in our treatment
of people with dementia?

Discrimination can happen in many ways and are often unintentional, including these real-life comments:

• "But you don't have the serious type of dementia"

• "You don't seem like someone who has dementia"

• "Should you still be looking after your grandchildren?"

• "Why are you getting upset? Oh, don't worry, he's got dementia."
Our mobility will be dictated by border closures and travel bans, and Bernard Salt believes the pandemic will result in people being wary of travelling through airports even after restrictions are lifted.
"There's a lingering concern that will hold back full re-engagement with travel and tourism," he says.

Cruise Lines International Association Australasia managing director Joel Katz told news.com.au the industry was figuring out how to operate in a world with no COVID-19 vaccine.

Changes to every aspect of cruising are currently being considered in an attempt to convince governments it could start up again in a way that would not lead to hundreds of infections.

Mr Katz said there was "no quick fix" and there were a number of options being considered.

"[That includes] the health questionnaires that [passengers] will be required to fill in, the screening, testing, every aspect of the onboard operation including the onboard medical capabilities all the way through to when the guest gets home," he said.

Changes to how guests interact were also being examined and could include reducing the number of passengers allowed in theatres and offering more meal sitting times so tables and chairs could be better spaced.

With the pandemic causing a huge downturn in hospitality, this could lead to hospitality managers considering a career in residential aged care, says Mark McBriarty, Executive Director of My Care Solution.

"It's a sad reality that the hospitality industry will be slow to recover from the effects of the pandemic we are facing. However, many highly skilled, trained and customer-focused hospitality managers that have returned from overseas placements or found themselves out of work may be seeking new options. The aged care industry should be the first port of call," Mark says.
"Many hospitality managers have studied three to four years in internationally renowned hotel management programs that are grounded in customer excellence.

They specialise in people management, budget efficiency, facility management and quality food production.


"With an extra layer of aged care-specific training, aren't these skills well placed in a residential aged care setting? We need our residential environments to be more hotel and less hospital. A check-in system for residents that acknowledges them as individuals, rather than a highly clinical admission process that sees them as a number. The knowledge and skills that a hospitality manager can bring to the table for residential aged care should not be overlooked."
Despite the restrictions on their mobility,research from McCrindle shows many Australians have embraced lockdown and taken the time to enjoy new activities.

"While self-isolation can be challenging, over a third of Australians (36 per cent) see it as an opportunity to do more of what they enjoy," the research said.

"One in three Australians (32 per cent) believe self-isolation could provide beneficial impacts from activities such as reading, creative pursuits and baking, while one in four (26 per cent) believe it could increase the opportunity for online learning and developing new skills."
With the pandemic causing a huge downturn in hospitality, his could lead to hospitality managers considering a career in residential aged care.

New career paths
How will the future of healthcare change because of this pandemic?
"People will need to know more and do more to protect and boost their
immune system."
– John

"I hope to see telehealth used to its fullest extent as a viable alternative to having to go to a medical centre.There will always be times you actually do need to visit a clinic but for those times when it's not necessary, telehealth is great."
– Kathy

"Unfortunately, many small GP clinics may close. This will certainly impact communities."
– Jen
Carbon dioxide emissions from fossil fuel dropped 17 per cent in April as we used less energy during the COVID-19 pandemic.
The preliminary analysis, published in Nature Climate Change, was conducted by researchers from the University of East Anglia, Stanford University, the CICERO Center for International Climate Research and CSIRO as part of the Global Carbon Project.
"In April, emissions had dropped 17 per cent compared to the same time last year," CSIRO researcher and Global Carbon Project Director Dr Pep Canadell said.

"To put that figure in context, daily emissions declined on average between January to April by 8.6 per cent again compared to the same period last year."

The global decrease in emissions has been triggered primarily by changes in numbers of cars and other vehicles on the road (the surface transport sector—which also includes shipping) leading to a 36 per cent decrease in emissions, equivalent to 7.5 megatonnes (5.9 to 9.6) carbon dioxide (CO2).

If countries remain in lockdown at varying levels until the end of the year, there is estimated to be an overall decrease by 7.5 per cent.

For many of us the pandemic has meant rethinking and rearranging our lives, and those of our families, in a variety of ways. How the future pans out is the next adventure and National Seniors will be there to represent Australia's seniors.
Because of COVID-19, what will your retirement income plans look like in 2021?
"Sadly, super funds have dropped dramatically so we may need to fall back on extra support from the Age Pension."
– Filippa
"I got married in 1974. I have survived and prospered despite three recessions and a GFC, now this likely severe recession will make us plan more, define needs from wants, and love and appreciate more our life and family. This too shall pass."
– Dian
"On hold! There will be a negative impact, but I'm not alone there. I am optimistic for the future."
– Susan
"I'm not due to retire for a while but I moved all my super into cash investments early March in the hope of protecting it a little."
– Jan

"We are retirees and have reduced our income and put ourselves on a very strict budget so we can come out the other side, without having to sell off some of our portfolio at a really low price."
– Linda