Our frontline heroes
---
While many Australians were able to hunker down at home during the COVID-19 lockdown, the essential workers among us remained at the frontline to keep us safe. Here, we talk to a handful of them about their experiences working through the pandemic.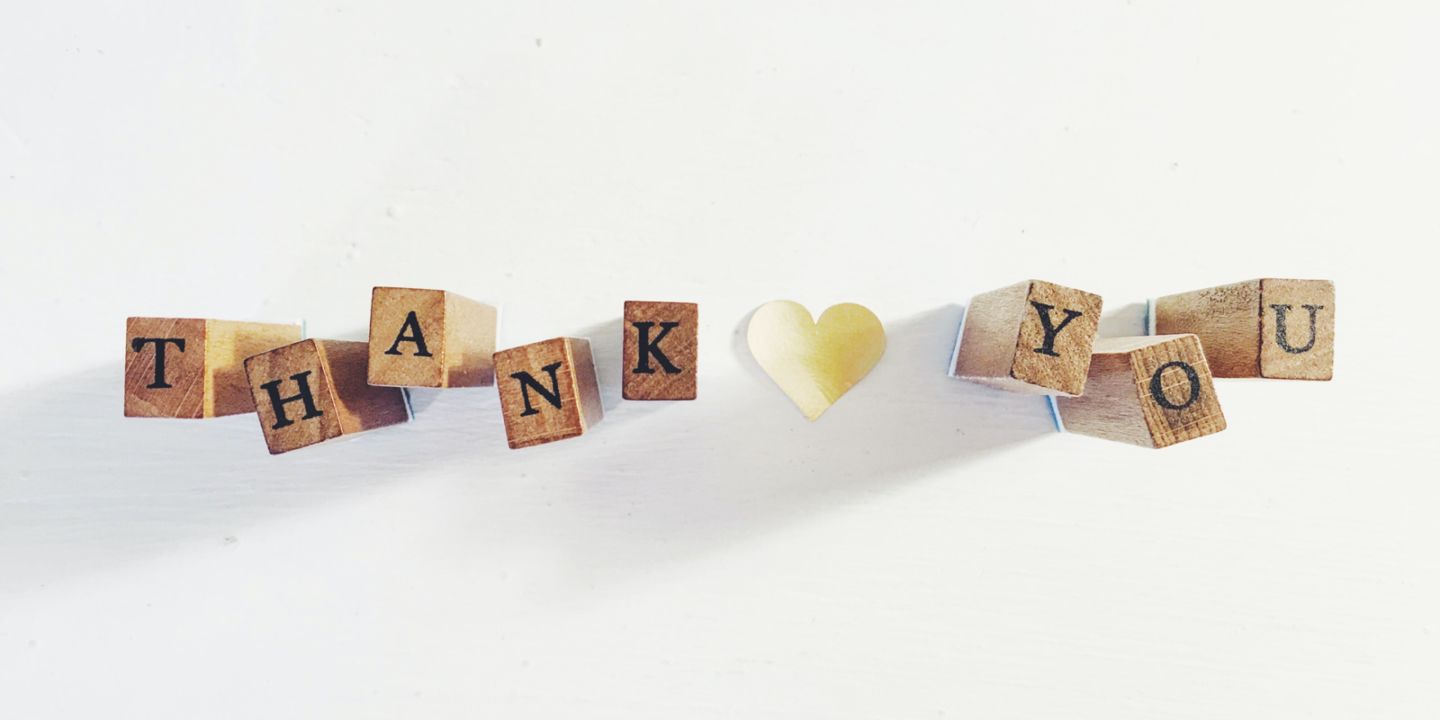 Roz has been teaching at the same kindergarten for 31 years, and calls it her "home away from home".

"I've had two safe havens during this pandemic—home and work. Apart from popping into the grocery store once a week, I have limited myself to these two places," she explains.
"At the very beginning of the pandemic we only had one child attending kindy. It's the first time in my teaching career this has ever happened. My colleague Peta and I ran ourselves ragged trying to entertain one little boy because he had no one to play with other than us.
"For a few weeks leading up to Easter we had three children, and now we have up to 12, out of 22. Next term we should see all our children back."
Roz says they have had to re-settle children as they've returned to the kindergarten because they have been out of their normal routine.
"There's been a few more cuddles and sitting down together to provide reassurance," Roz says.
"We have explained the virus to the children but because you can't see it or touch it, it is still just a concept to them. It doesn't feel real.
"In terms of activities,we are definitely spending a lot more time outdoors. The kids are already great at hand washing, so from a hygiene stance it hasn't been much of a change."
As teachers, the biggest challenge for Rozand Peta has been balancing looking after their own health with the care they provide for the children and their families.
Another challenge has been adapting to the ever-changing environment outside the kindergarten gates.
"The kindergarten is surrounded by homes and businesses, so we are used to quite a bit of hustle and bustle. At one point we noticed how eerily quiet it was outside. No cars, no people. It was like we were waiting for a bomb to go off.
"For a while it was really noticeable and really quite strange, but now things are relaxing a bit and we're starting to feel like we're getting back to normal."
Many thanks to all the frontline workers who have kept doing their jobs through the pandemic, and keeping us safe and sane. They do this at great risk to their own health. Perhaps now we will all be more mindful when we look around at those we share shopping, work, school and community places with, and be thankful for what they do.
Len has worked in residential aged care for almost a decade. The 60-year-old assists elderly residents with all aspects of personal care (toileting, showering,grooming, dressing, feeding, etc) in a respectful and caring manner as they move about their homes.
Len says the availability of PPE (personal protective equipment) has been a challenge, however, he and his colleagues are always very focused on keeping residents and themselves as safe as possible.
"In this regard nothing has changed,"Len says. "Perhaps we have a slightly heightened awareness that has increased our anxiety levels generally.

"If staff do all they can outside the working environment to be safe and aware of social distancing, the likelihood of any infection is greatly reduced and my current workplace has been very vigilant on this issue.
"Some residents have been quite anxious during this time and occasionally need reassurance. One practical measure I have encouraged is for them to watch the news just once a day to get an update and then watch something else or engage in some of the activities on offer."
Asked about his thoughts on the long-term outcomes of COVID-19 for his sector,Len says, "Well, only that I hope a better sense of community prevails as the slow recovery begins. I do hope we get more funding, obviously. We should be better prepared next time. Sadly, I can imagine this sort of event happening again."
Lesleigh has been teaching yoga for more than 50 of her 80 years, and never imagined she'd be beamed to her students virtually during a global pandemic.
When lockdown restrictions prevented students from attending their regular yoga classes, this great grandmother and yogi decided to continue teaching via Zoom video conferencing to keep people moving and relaxed during this stressful time.
"Our students have been very appreciative of the Zoom classes," Lesleigh says."We wanted to keep the classes going to keep students' spirits up and for me to remind them of what they have learnt to cope with life, with certain breathing techniques and practices.
"The lockdown has been challenging as we closed down overnight and many students were left out on a limb, so to speak. It has been challenging for myself to keep my business continuing.With my age I sometimes feel I should be retiring. However, on the other hand I am blessed with the passion of what benefits I can pass on with skills for life.
"The silver lining is the hope that community has a chance to reflect on what is important in life and to move on it. I would hope that we don't go back to being so busy that there is no time to just live in the moment.
It is important to allow time for reflection on the important relationships in life and be better people to be with, and treat others in a way we would like to be treated."
For general medical practitioner Glenn,the pandemic has been a very stressful time, requiring an urgent overhaul of his clinic's setup and systems in order to isolate those coming in for testing from patients coming in for flu shots and important physical checkups.
"We've had huge changes really. The clinic setup has changed a lot. We've cleared out our waiting room and have moved most of our regular patients to telehealth. While there are fewer patients walking through the door there's more paperwork and admin involved.
"Patients have generally been understanding but there have been some frustrations in terms of the time frames,given it takes us longer to get scripts organised and so forth.
"Most of our staff are over the age of 50, and we all have close relatives who are in the high-risk category. So that's a worry for us. The pandemic has also coincided with flu season and so we are running our flu shot clinics from early in the mornings. Obviously we're pretty busy and doing our best to keep everyone as safe as possible.
Acknowledging the appreciation many Australians have for frontline workers, Glenn says the best way people can 'giveback' is to understand that the COVID-19 threat is still ongoing.


"We need people to understand that this is not over by a long shot. We may not have a vaccine for some time. Just because restrictions are easing, this is not a signal that the threat is diminished. We need people to exercise proper hygiene and social distancing, and to stay home as much as possible."
We walk past them everyday—in the shopping centre, the foyers and lifts of office buildings. We take for granted that the floors, desks, walls and seats we use are clean because, well, someone cleans them, don't they?
Cleaners have gone unrecognised ... until COVID-19. They have been reclassified as 'essential services' and now they have joined the ranks of frontline workers in the battle to keep the virus at bay. We have come to realise we can't do without them.
Fernando came to Australia almost 25 years ago and was working as a welder, but had an accident that injured his eye. He got a job as a maintenance person in an office building before being offered a job with a cleaning company that services CBD office buildings. He has been with the company for 25 years now and oversees the cleaning of many offices, including National Seniors Australia's offices in Brisbane.
Fernando says he enjoys working for the family-owned company, which really looks after its employees."I manage this building as well as another building around the corner. Since COVID-19 we have upgraded our cleaning services to hospital-grade cleaning, which our tenants have asked for us to provide.
"The hospital-grade cleaning requires special training as you have to pay particular attention to touch points such as door handles, etc. Some of our tenants have requested cleaning twice daily to ensure the safety of their staff," Fernando explains.
"Managing this has been quite stressful because of the special training involved .Also, our staff were initially a bit scared about the possibility of being exposed,and even I was a bit scared. But when we learned about the new training as well as the cleaning products and protective gloves, we felt more confident. The products we use are hospital grade and very safe for the environment too, which is good."
Fernando says he has been heartened by the fact that the tenants they are cleaning for are truly appreciative of his team and their efforts.
"People are really relying on us to keep them safe and we are very conscious of that," he says. Fernando also says it's worth noting that many professional cleaners have professional backgrounds.
"Every single cleaner in this building has a professional background," he explains.

"We have a pilot from Colombia who has come to Australia to learn English. Another is studying commerce. So, they are highly trained and educated people."
Sixty-year-old Colleen works at Romeo's IGA Food Hall Sutherland in Sydney, and has seen the best and worst of society's reaction to COVID-19.
"In the beginning people were stockpiling supplies and getting a bit agro over things,"Colleen says.
"But we're lucky here at our store, we all work as a team and we all stuck together. If we got a customer who was a bit hard to handle, our manager and 2IC jumped in. They've been brilliant throughout all of this.
"With the toilet paper situation it was a bit tricky. We found some people were getting really cross with us, especially if they'd been to a number of stores looking for toilet paper and couldn't find any. But the majority of people understood we had a limited supply and we were just doing the best we could.
"There was one customer who was a nurse and she didn't finish her shift until 8am. Luckily we had put aside a couple of packs of toilet paper and I was able to give her one. She was really appreciative."
Colleen says it has felt "strange" having customers thanking her and her colleagues for being essential workers.
"We've had customers coming through our registers wanting to buy us chocolate and saying thank you so much for working. It's been really strange because we're just doing what we've always done. But it is lovely and we've been touched by the response."
Colleen says it's also heartwarming to see so many young customers being respectful and looking out for elderly customers.
"It is lovely. The young ones have really been so good. We've had customers who have been volunteering to purchase items for each other just to be kind. I think this pandemic has brought us closer and made us think about the members of our community who are most in need of our help. I hope we can keep that up as the restrictions are lifted."