Planting our way to positivity
---
Gardening and green spaces are good for the mind, body and soul—never more so than helping see us through the COVID-19 'lockdown'.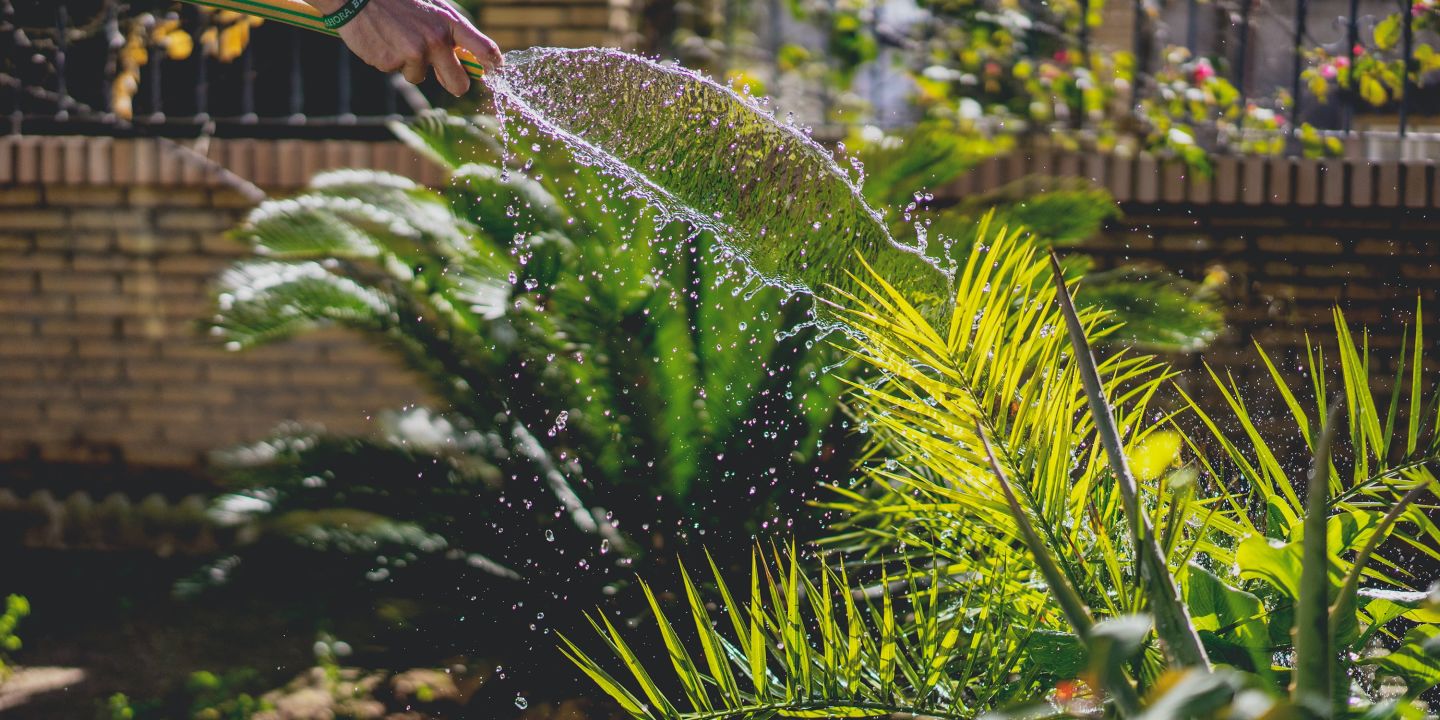 Taking the time to care for plants, potter in the garden or visit your local park could help to relieve some of the stress of the COVID-19 pandemic, according to keen gardener and University of NSW plant ecologist Professor Angela Moles.
"My garden at home attracts the local wildlife, so when rainbow lorikeets come to visit for the nectar from the native flowers our kids love going outside to watch them—just one of the many benefits of having a good garden," she said.
"I also spruced up a shared patch of grass in my community with lots of plants. My neighbours stopped to talk to me, shared gardening tips and said: 'Wow, well done, that looks so much better'.
• Always buy premium garden soil and test the PH level to make sure the soil is compatible with the plants you're trying to grow.
• I always choose perennials that continue their growth from year to year; this way you can separate the plants, take the seeds from the flowers or propagate cuttings and increase your plants.
• Buy or borrow a good illustrated guide to gardening so you can research pests and diseases in your garden.
• Cover your garden beds with mulch (cane thrash) to reduce weeds and keep moisture in the soil.

Marshal's top gardening tips
"I've found that getting involved with a gardening project is a wonderful thing," said Associate Professor Xiaoqi Feng, an expert in Urban Health and Environment who believes plants bring positivity to people's lives.
A/Prof Feng engages with communities and analyses data to better understand how urban green spaces improve people's health and wellbeing.

"I've done a series of landmark studies with leading scientists on how green space quality and type influence health outcomes across childhood, adolescence and adulthood," she said.

"Anecdotal evidence supports what I have found in studies with thousands (and in some cases, hundreds of thousands) of participants: that living near green space may have remarkably wide-ranging health benefits.

"Green space means anything from a solitary tree through to sports ovals, botanic gardens, nature reserves and national parks."
A/Prof Feng's studies have shown people living in suburbs with increased green space have lower rates of depression and anxiety.

"I also discovered that adults over 45 years with 30 per cent tree canopy cover, specifically within 1.6km of their home, had 31 per cent lower odds of incident psychological distress over six years, compared to peers with less than 10 per cent tree canopy cover," she explained.

"Trees, it seems, may be playing a vital role in supporting our mental health, and this is likely due to various reasons like providing shade and cleaning the air, smoothing out the grey right angles in cities, and bringing us all closer to wildlife."
Despite many people spending most of their time at home because of COVID-19, Prof Moles said there were plenty of options to start greening your surrounds without leaving your neighbourhood.
"If you live in a strata community, check the regulations to see what you can put on your balcony, and research what plants will suit your conditions indoors and out," she said.

"Many garden centres offer delivery and so do online nurseries, so there's no need to leave home."
Recently retired Mackay resident Marshal Howland said getting out and about in the garden has provided him with the stimulus he needed to cope with the COVID-19 lockdown.
"It's a bit of a running joke in our family that I can't sit still, I've always got to be doing something. So when the lockdown began I decided to put in some new garden beds along the fence," Marshal said.

"I think gardening is good for the mind. It gets you outside where the air is fresh and if the sun's out it improves your mood. The physical work is great because you actually feel tired at the end of the day. You've accomplished something.

"Then you get to see the things you've planted grow, which is really rewarding. On top of that, gardens improve the value of your property. The benefits are endless."