Pork ribs with apricot and brandy
---
We've taken this recipe from The Australian Women's Weekly 5 Ingredients Slow Cooker book.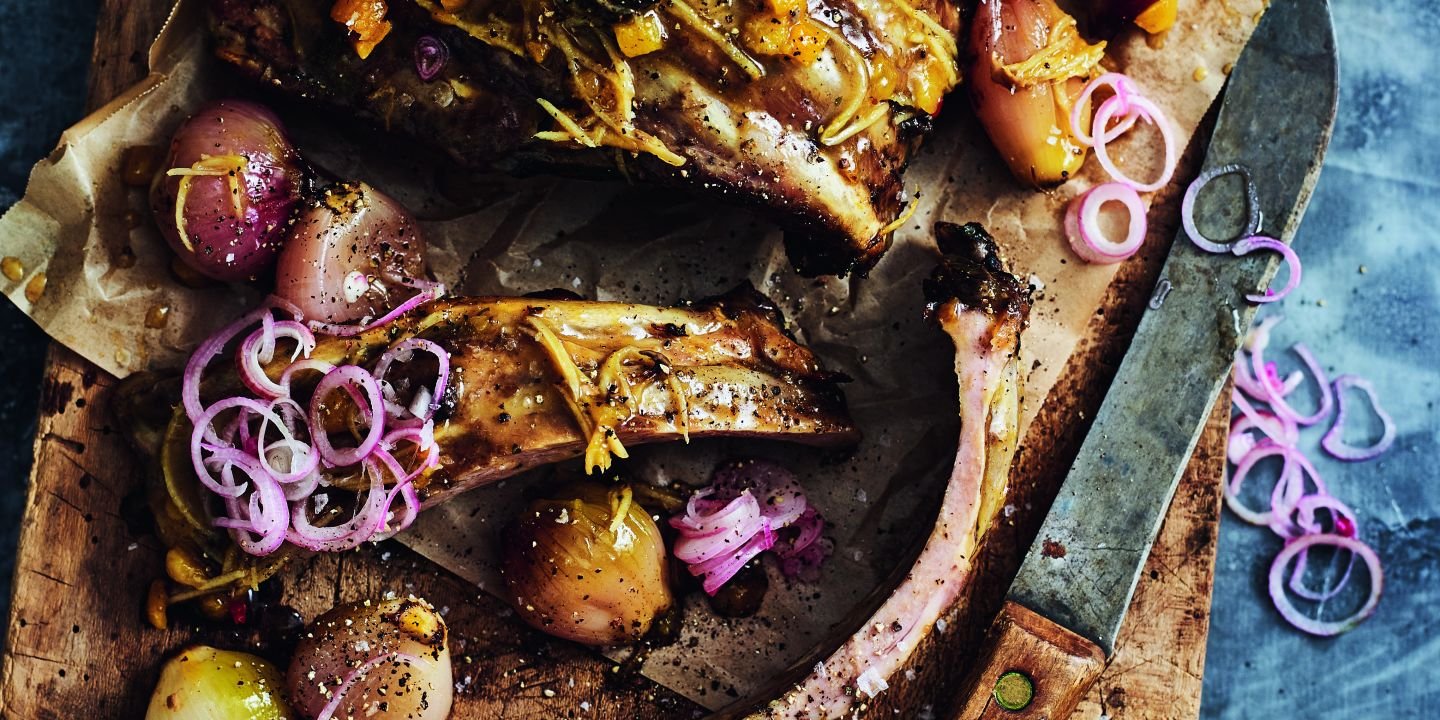 Preheat slow cooker on HIGH.
Cut ribs into sections, if you like. Peel 8 shallots, keeping them whole. Peel ginger; cut into fine matchsticks.
Place ribs, peeled shallots, ginger, chutney, brandy, 1 tablespoon of the vinegar and ½ cup (125ml) water in slow cooker. Season; mix well to coat pork evenly. Press down on ribs as much as possible to ensure they are submerged in chutney mixture. Cover with a piece of baking paper. Cook, covered, for 5 hours or until pork meat is tender. Skim and discard fat. Transfer cooking liquid to a large frying pan; boil for 10 minutes or until reduced by half.
Meanwhile, to make shallot pickle, thinly slice remaining shallots into rings using a mandoline or V-slicer. Place shallot in a small bowl with remaining vinegar and 1 teaspoon salt; gently massage to soften. Stand for 10 minutes for shallot to pickle.
Serve ribs and sauce with shallot pickle; season with pepper.
SERVE IT... With the classic coleslaw or corn cobs with parmesan and paprika, if you like.
STORE IT... Refrigerate rib mixture and shallot pickle in separate airtight containers for up to three days. Recipe is not suitable to freeze.