Gluten free raspberry cake with passionfruit glaze
---
You can use this recipe as a base for an orange and blueberry cake, substitute orange for lemon rind and blueberries for raspberries. For the glaze, you will need four small passionfruit.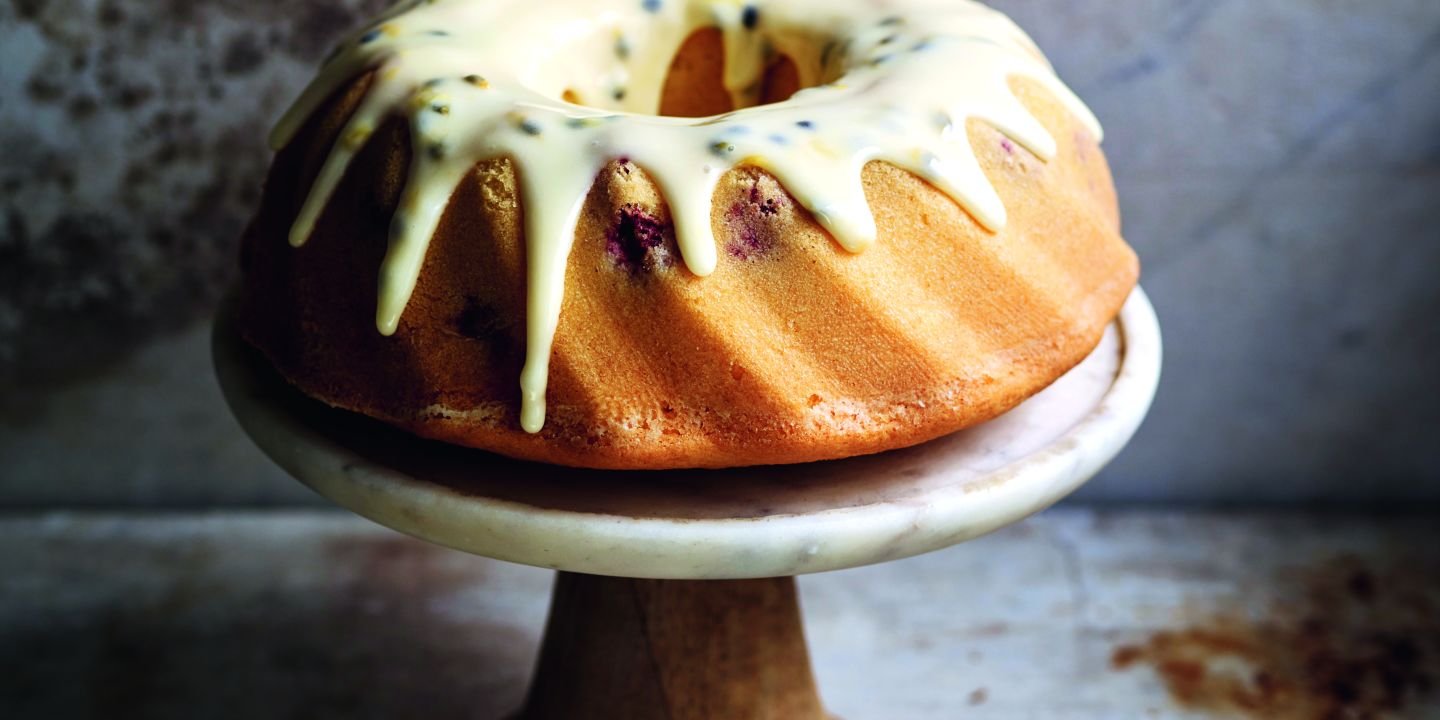 PREP + COOK TIME 1 HOUR
15 MINUTES SERVES 8
125g (4oz) dairy-free spread
¾ cup (165g) caster (superfine) sugar
1 tbsp finely grated lemon rind
3 eggs
1¾ cups (235g) gluten-free self-raising flour
¼ cup (60ml) soy milk
¾ cup (100g) frozen raspberries
PASSIONFRUIT GLAZE
2 tsps (10g) dairy-free spread
1 cup (160g) gluten-free icing (confectioners') sugar
¹⁄³ cup (60ml) passionfruit pulp
Preheat oven to 190°C/375°F. Grease a 21cm (8½in) baba or bundt pan well with dairyfree spread; dust with a little gluten-free flour, shake out excess.
Beat dairy-free spread, sugar and rind in a medium bowl with an electric mixer until light and fluffy. Beat in eggs, one at a time, until just combined. Stir in sifted flour and the milk, alternately, in batches. Stir in raspberries. Spread mixture into pan.
Bake for 45 minutes or until a skewer inserted into the centre of the cake comes out clean.
Stand cake in pan for 5 minutes before turning onto a wire rack over an oven tray. Cool to room temperature.
Make passionfruit glaze.
Stir ingredients in a small bowl until smooth. Spoon passionfruit glaze over cake, allowing some to drip down the sides.
Keeping... cake is best eaten on the day it is made.