Your healthy lifestyle
---
Eating and playing for a healthier you. How do we rate? A National Seniors survey sheds light. By the National Seniors Research Team: Research Director Prof John McCallum, Research Officer Dr Diane Hosking and Research Officer Janet Maccora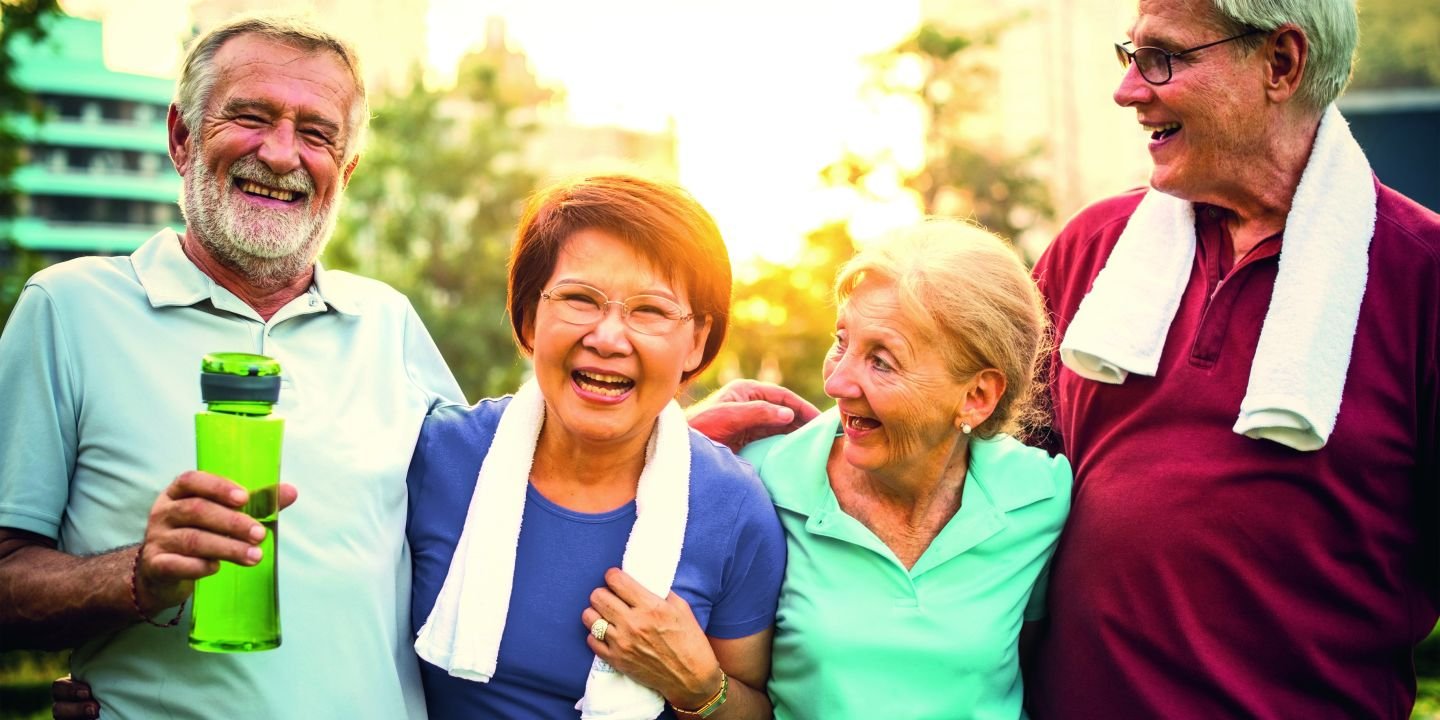 Seniors are keenly aware that eating well and being physically active are the cornerstones of healthy ageing. Translating knowledge into action is notoriously difficult however, especially when it comes to healthy behaviour.

The Australian Institute of Health and Welfare reported that for the 10 years, 2007-2017, the proportions of adults not eating enough fruit and vegetables remained about the same: 49–52 per cent for fruit, and 93–94 per cent for vegetables.
Despite the public health campaigns we largely remain ... well, just that ... large! And we're not getting enough exercise. The latest ABS National Health Survey found 70 per cent of people aged 55-plus should exercise more, three quarters are overweight or obese and 54 per cent of people aged 65-plus have a waist circumference measure putting them at substantial risk of chronic disease.

The measure is 102cm or more for men and 88cm or more for women.
This is an important issue for National Seniors, and in our 2019 National Seniors Social Survey we asked questions about your diet and physical activity. We were particularly keen to understand the barriers to eating well or being physically active. Approximately 4,000 people responded: the gender breakdown was 55 per cent women; 45 per cent men; 0.5 per cent nominated other identity or prefer not say.
For health and wellbeing adults should eat at least two serves of fruit and five serves of vegetables or salad per day. Figures 1 and 2 show what participants actually ate. Women met the guidelines more so than men:
Fruit: 64 per cent of women and 59 per cent of men met the guidelines;
Vegetables: 22 per cent of women and 14 per cent of men met guidelines
Fruit and vegetables: 17 per cent of women and 11 per cent of men.
While a greater proportion of those who|did the survey ate more vegetables than the general population and compared favourably on the fruit eating scale as well, they rated their health lower than the general population.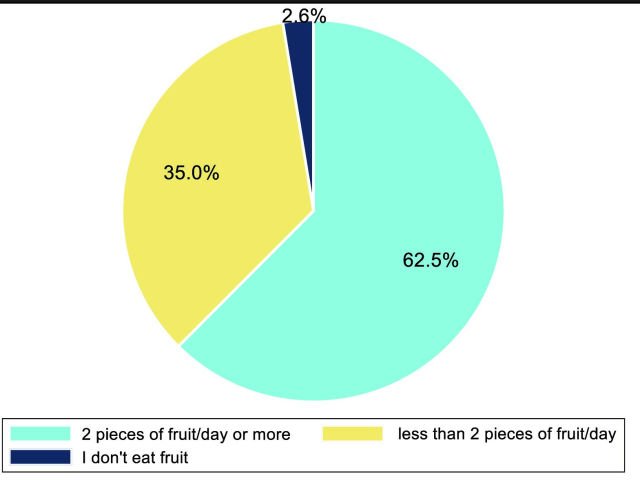 Figure 1: Fruit consumption in the NSSS-8 based on 4,445 responses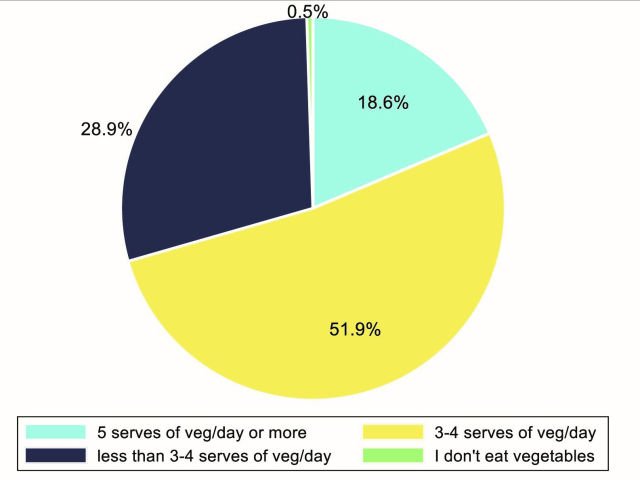 Figure 2: Vegetable consumption in the NSSS-8 based on 4,047 responses
Older adults need to do at least 30 minutes of moderate intensity physical activity on most, preferably all, days to support healthy ageing. Moderate intensity activity increases heart rate and breathing to the point where talking is possible but singing is not. On that score, survey participants did pretty well as you can see in Figure 3.
Encouragingly, 60 per cent of survey participants wanted to be more active; particularly those who were still in the workforce or who had poor health.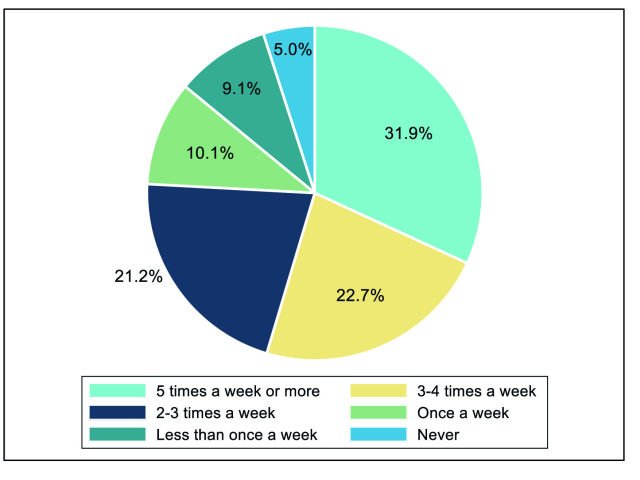 Figure 3: Physical activity frequency in the NSSS-8 based on 3,907 responses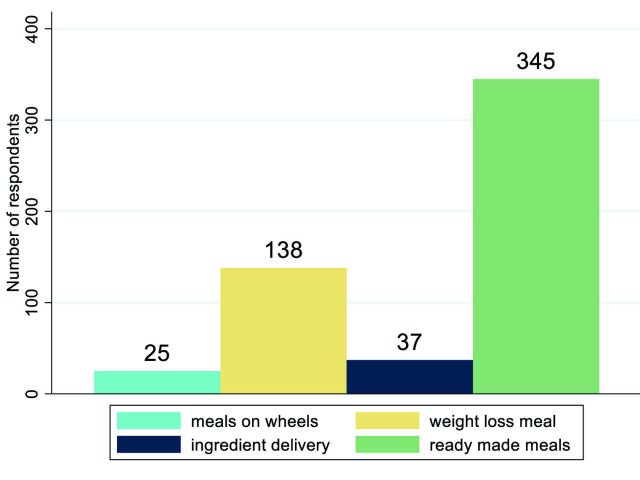 Figure 4: Numbers of survey participants using meal services
So, if older Australians want to be more active and eat better what is stopping them? Interestingly, while pain, mobility and health issues were barriers, the largest single reason was lack of motivation at nearly 32 per cent. As Table 2 shows most people did not think there were barriers to eating well, although more than 24 per cent said good food was too expensive. You can read more about the physical activity findings from the NSSS in our report Just doing it!? here.
Eating healthily was often equated with 'cooking from scratch'. This sentiment is reflected in the low proportion (11 per cent) of participants using meal delivery services or ready-made meals. The numbers using pre-prepared meals are shown by Figure 4.
Approximately 26 per cent ate out for a main meal once a week or more and 47 per cent ate out at least once a month. There were no differences between genders or age groups in the likelihood of eating out but eating out was less likely for rural and remote residents and those on a government pension.

In addition to the 'Diet for health' theme, the following were important to participants who commented later by text:
Cooking and eating for pleasure
Meal preparation
– role of significant others
– strategies
– challenges
Food affordability
– managing well on a budget
Physical companionship and social engagement are intrinsic motivators to eating well and being active. The isolation and social distancing measures can undermine peoples' healthy lifestyle activities.
The Dieticians Association of Australia provides a wealth of practical information about managing food supply and preparation during COVID-19. Their website has shopping lists, recipes, cooking advice and ways to avoid binge eating or unhealthy snacking during periods of isolation.

Here are some tips for staying active at home:
1. Sit less – Try breaking up long periods of sitting with some household activities.

2. Dance more – Dance and move to your favourite music. Using music is a great way to make us feel happy and motivate us to move. Combining exercise with music produces more positive effects on brain function in older people than exercise alone.

3. Walking – Go for a walk by yourself, with a pet or with a family member. You can exercise with one other person (while practicing the recommended 1.5-2m physical distancing).

4. Be creative – Use furniture at home (bench, chair, and stairs) to perform daily tasks such as sit to stand, squats, going up and down stairs and lunges. You can use your body weight as a load and can also add cans/bottle of water or any other groceries as weights.

5. Find balance – Balance is very important to train as it can reduce the risk of falls. Simple exercises such as marching on the spot (lifting your knees up high if you can), heel to toe walk, walking on toes can be done often during the day. Stay well, stay active and be safe!