5 minutes with Philip Carmen
---
Our Generation chats with Philip Carmen about his first time entering as a competitor in the 2021 Australian Masters Games.
Winter 2021

5 minutes with

Read Time: 2 mins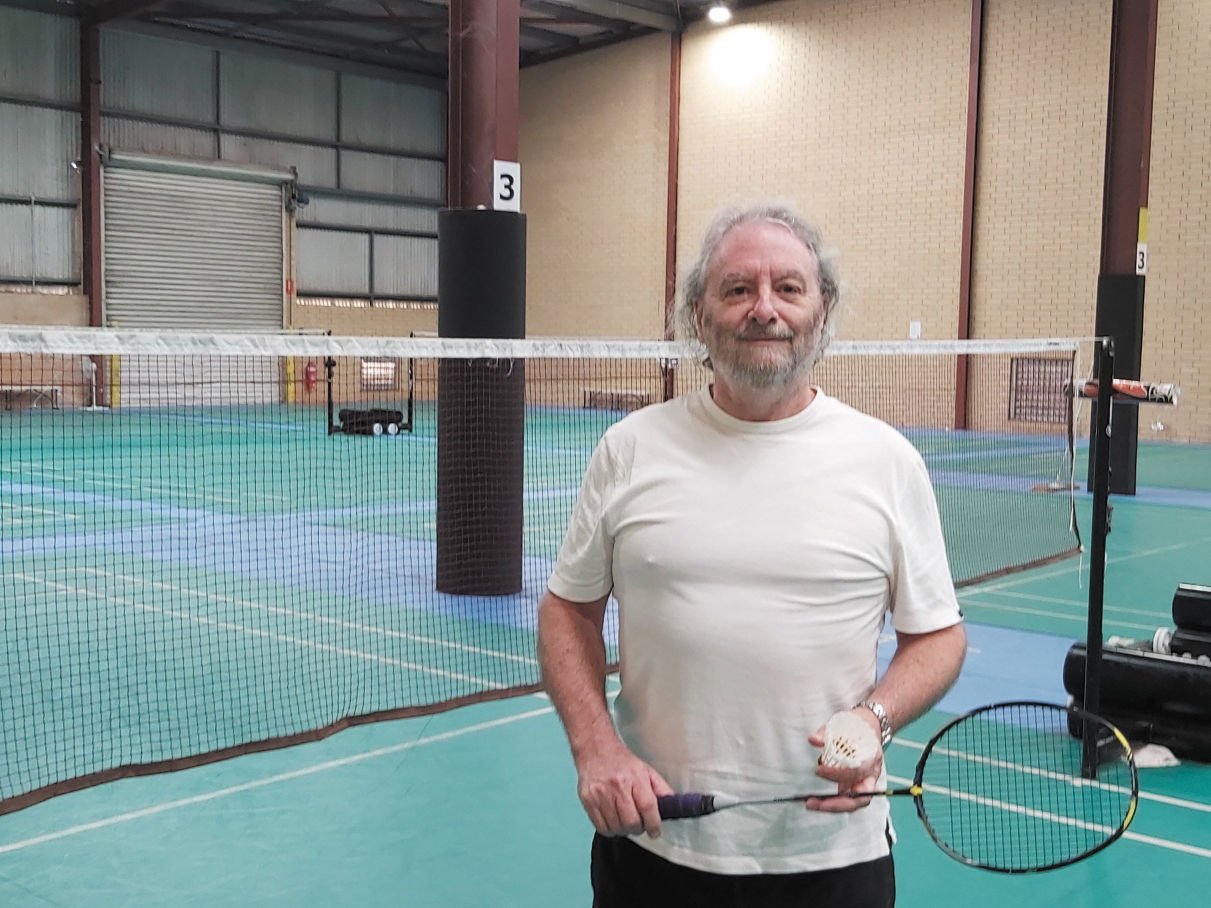 Did you know?
---
National Seniors Australia is a proud partner of the Australian Masters Games and the Confederation of Australian Sport.
Q: Tell us a bit about yourself:
A: I'm a 67-year-old financial and business adviser of almost 40 years—before that I ran restaurant and bar businesses after giving up being a clerical public servant. I was born in London and have lived in Fremantle WA for almost 60 years. I'm a father of five, grandfather of seven and twice-married—once for 10 years; now for 25 years and forever!
Q: Have you always been sporty?

A: Yes, but I always liked 'alternative' sports. Swimming (breaststroker extraordinaire), baseball (state U16 pitcher) and badminton (I won loads of trophies and tournaments as a 11-15 year-old, but gave it up for girls at 15 and didn't start again [badminton, not girls] until aged 65). It felt like coming home.
Q: This is your first time participating in the Australian Masters Games. What's your sport and how are you feeling about the event?
A: Badminton singles and doubles for over 65 men. Wondering whether I'll be good enough (more self-doubt than lack of ability). My doubles partner, Pete Thorpe, is younger and maybe not as good as me, but we're simpatico on and off court and laugh at each other and ourselves.
Q: What's the best part about participating in the games for you?
A: Not sure, but hoping to meet other extraordinary people and let my hair down, all the while being as competitive as all get-out!
Q: What's your training routine like and do you enjoy it?
A: I play two to three times per week for two hours a time—it's non-stop and hectic. Playing with younger people (I'm the oldest, but keep up with all but the very best 20-30 year-olds) makes life interesting and challenging. It's a great outlet as badminton is hard and fast—a very aggressive game when played well. Socially, we go out for lunch and visit restaurants of every cuisine, style and ethnicity. Of course, I love it! I'm slowing down into retirement over the next three or four years, so this will help me stay connected, active and strong.
Q: What advice would you give to other older Aussies thinking about getting involved in the Australian Masters Games?
A: Do it if it feels and sounds right.

Q: What advice would you give to those looking to 'get fit' or take up a sport at an older age?
A: Just do it! I'm counting on my belief that we only get one life and we should make the most of it. If I'm wrong, I'll be happy to make the most of as many as I get. My motto is, "We're here to love each other and help each other and then we die."

The 2021 Australian Masters Games will be held in Perth, WA, from October 9-16. For more information visit AustralianMastersGames.com.