At National Seniors, we're committed to creating real change for a better future for all older Australians. 
And we can't do it without you. With your support we can continue to research and advocate on your behalf to drive positive change at all levels of government. 
As Australia's leading not-for-profit organisation, we understand that you need real value from your membership.



That's why we only offer you the best when it comes to your membership.



With your support, we fight hard to achieve better outcomes on issues such as age discrimination, mature age employment, the Age Pension, social inclusion, cost of living concerns for all older Australians. Your voice is valuable, so we make sure you're heard.
"My local branch of National Seniors, of which I am President, offers a great network for developing friendships and participating in activities with like minded people. We have a membership of 150 and often go away on day trips and the occasional 3-4 day tour of our regional areas. The branch is supportive to our members in time of ill health or crisis, often doing domestic jobs for those in need. We often raise money for worthwhile causes such as the drought affected farmers, by running fun-filled events at our monthly meetings. Since my retirement I have had little time to feel lonely or at a loose end. I would thoroughly recommend becoming a member to anyone nearing that stage in their life."



Interests: Local travel, writing a book on Australia, family, live theatre, occasional cruising, cinema, community work through the National Seniors and the Men's Shed.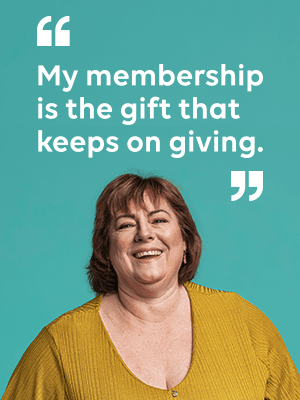 "It's so important that we have representatives who are motivated to take action on our behalf.  National Seniors values my contributions to the economy and community. They influence policies and decisions that impact on older people. As a member,  I feel valued. They've got a wealth of knowledge. They take action on the issues that matter to me.  I also love the range of benefits associated with my membership - its like the gift that keeps on giving."



Interests: Social justice, gender equality and human rights advocate, volunteering, travelling, poetry and writing
"I first joined National Seniors a few years back when my home and contents insurance provider advised that if I was a member, I could get an annual insurance discount that exceeded the annual membership fee. It seemed like too good an offer to pass up so I joined. Since then, I have found lots of other ways that my membership has saved me money, for example, discounted gift cards that I use for day to day groceries and fuel. I have even been lucky enough to win a few competitions over the years. As I transition to senior hood, I am also finding that the content of the magazine and some of the advocacy work is of increasing interest!"



Interests: Cooking, entertaining, my dog, travelling and reading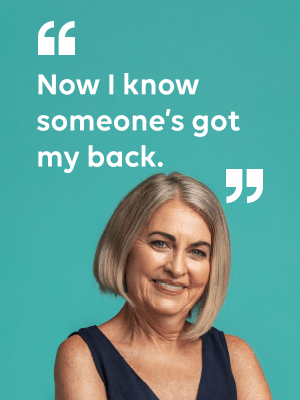 "I've been in the workforce for 42 years. I was worried about losing my value and purpose when I retire, but now I know there are people out there who see me and hear my voice. They'll fight for me and help me be heard. That's why I joined National Seniors. With them by my side, I know someone's got my back. I know I'm valued."



Interests: Travelling, reading, swimming, markets and movies