As close to home as possible
---
National Seniors research reveals older Australians' aspirations for residential aged care.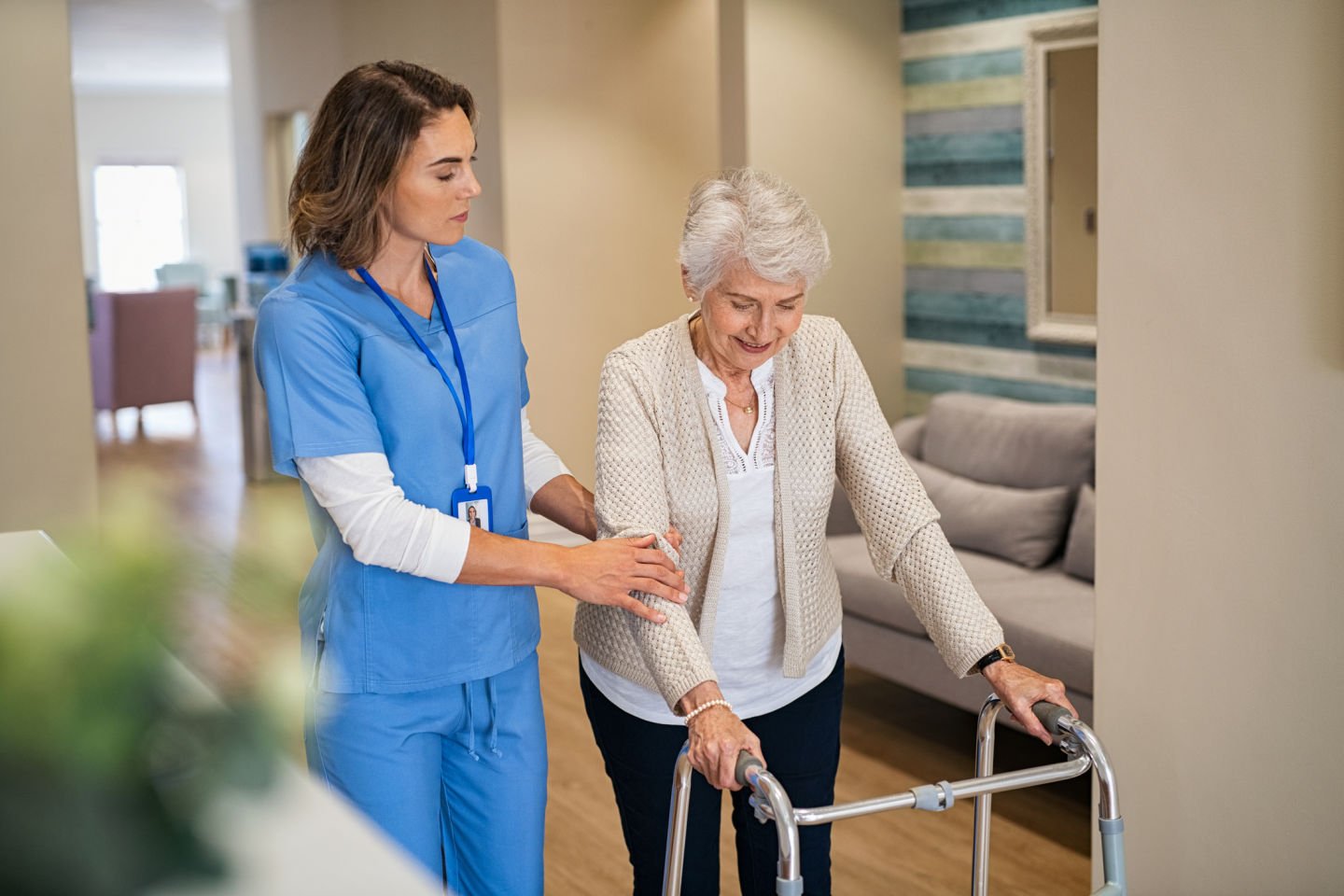 Key points
---
Older Australians want residential aged care to have comfortable, pleasing surroundings, individual freedom, respect for diversity, and good food.
They also want 'people before profits' in funding models, and better pay and conditions for aged care staff.
Suggested improvements by older Australians includes a 'one-stop-shop case worker' approach for people needing residential aged care.
A new report by National Seniors contains a 15-point checklist that consumers can use when considering facilities, and facilities can use to communicate with consumers.
In 2021, we surveyed National Seniors Australia members and other older Australians to gauge their thoughts and feelings on residential aged care – not once but twice.
Based on the results of those surveys, we released our report this week "As close to home as possible": Older Australians' hopes and fears for residential aged care.
At a time when the residential aged care system is undergoing major reform, this report brings their thoughts, feelings, and experiences to the attention of federal government and the Australian public.
The report can be downloaded here and feel free to distribute it widely.
In February 2021, our ninth annual National Seniors Social Survey (NSSS-9) asked whether the reports of neglect and abuse in aged care had affected planning and decisions for the sector.
Of the 5,166 people who answered the question, almost half (49%) said the reports had affected their plans. Over 1,300 wrote comments, with most, but not all, expressing highly negative views about residential care.
In October 2021, we followed up with NSSS-9 survey participants to ask how residential aged care could change to be a better option for those who need it. We also asked what information and assistance should be provided to people who need residential care. Over 550 people provided written answers to each question, detailing their inspiring aspirations for residential aged care reform.
While opinions and preferences matter, experiences matter too. Survey respondents often drew on their personal and professional experiences of residential aged care when answering questions, as care recipients, family and friends, or aged care sector workers.
Comments revealed for some older Australians, reports of neglect and abuse in aged care affected them so strongly that they changed their aged care plans to avoid residential care altogether. Others said the reports had made them more worried about needing residential care.
Distressingly, 70 people said they would prefer death over residential care.
However, some older Australians have positive views of residential aged care and shared those encouraging experiences. Several objected to the emphasis on poorly run aged care facilities while the good work done by others often goes unrecognised.
When thinking about improvements to residential facilities, a prominent ideal among those surveyed is for facilities to be "as close to home as possible", hence the name of our report.
In practice, this means ways to enjoy socialising, freedom of movement and personal routines, good food and home-style décor, the freedom to express diverse identities, and options for activities that are enjoyable, meaningful, and personally relevant.
Older Australians also want other reforms to the system, including better pay and working conditions for aged care staff, and an emphasis on people before profits in funding models.
Confusing communication about residential aged care is a big problem older Australians want to see addressed. They commonly expressed the desire for an information and assistance one-stop shop. Ideally, they would like a 'case worker' model in which care seekers are assisted by the same person from the time they start thinking about aged care options to when they enter a residential facility, and have ongoing support while in residence.
Older Australians also want to encourage more open public discussion about aged care and the need to plan for it.
Survey participants expressed the need for detailed information about individual residential facilities to inform facility choices. Collectively, survey respondents listed well over 100 characteristics of facilities that they would want information about.
The National Seniors report summarises these characteristics with a handy 15-point checklist consumers can use when hunting for a facility. We recommend facilities use the checklist when designing information packs and guides.
We have already communicated some of these aspirational ideals to government via a consultation on residential aged care accommodation design standards and a report to the Department of Health on older Australians' information and assistance needs.
The public report released this week brings all the sentiments together to illustrate the complexities of older Australians' hopes and fears for residential aged care. You can help us spread the word by sharing the report with your friends, family, or even your neighbours. Public discussion about what we want for aged care is an important part of encouraging change in the desired direction.
The federal government will continue to consult with older Australians and their advocates on different aspects of aged care reform, as it makes changes to the system over the coming months and years. National Seniors will continue to amplify your voice in our submissions to these consultations, based on the views you share with us. But you can also contribute individually to the reform areas of most importance to you. Find open consultations at any time by searching for aged care (or other topics of interest) on the Department of Health website.