COVID-19 vaccine – When? And how will it work for seniors?
---
The rollout of the Pfizer vaccine begins in mid- to late February and will be given first to workers dealing with international arrivals or quarantine facilities, frontline health workers and those living in aged care or with a disability.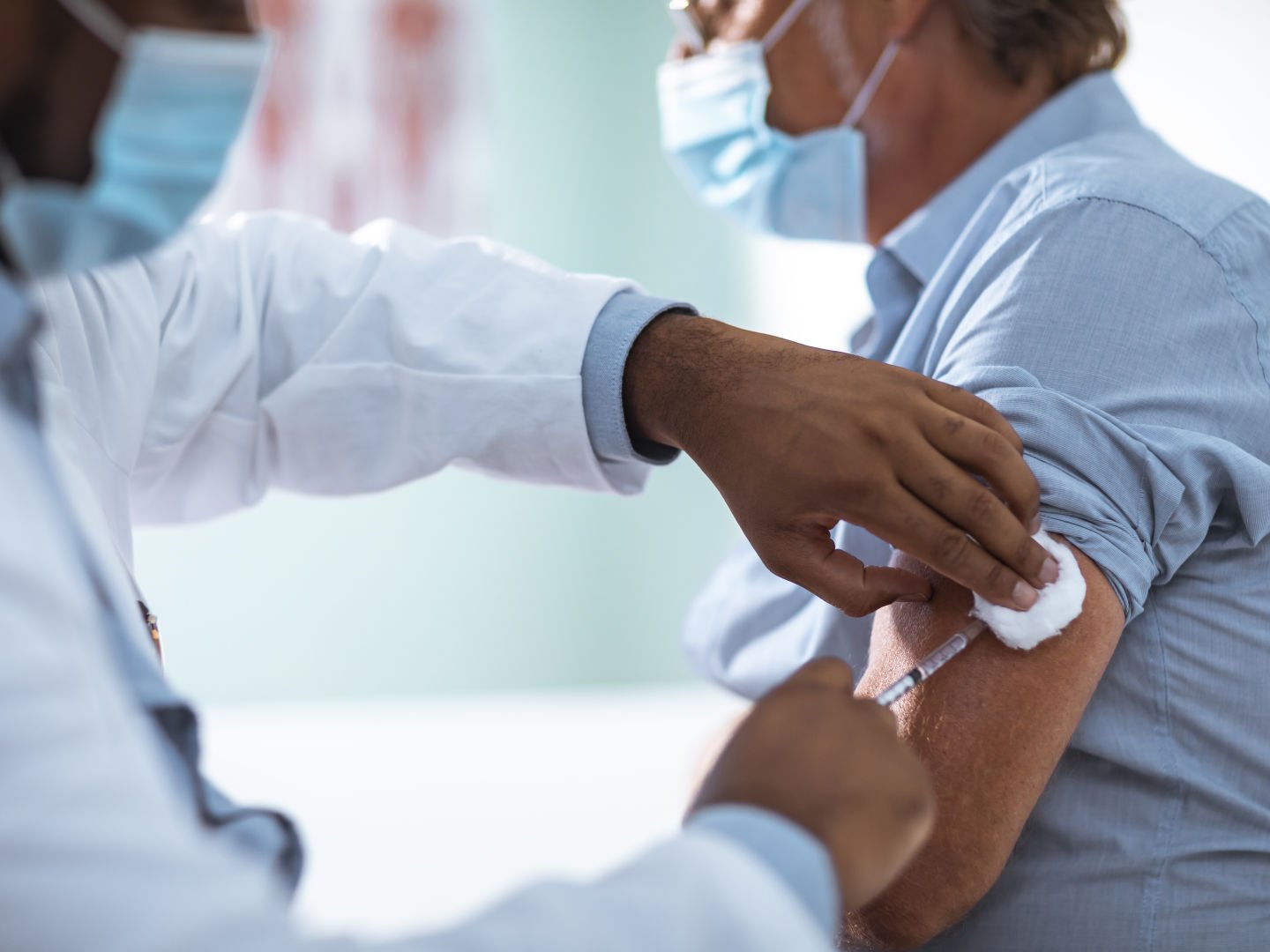 Key Points
---
Vaccine rollout has been brought forward
Frontline workers, vulnerable and older people will get priority
The Pfizer vaccine first, followed by AstraZeneca
The first vaccine doses were initially planned for March, but the rollout has been brought forward, pending the Therapeutic Goods Administration's approval of the Pfizer vaccine, anticipated by the end of January.
While the Pfizer vaccine will be first, because of the initial availability of supplies, most Australians will end up receiving the AstraZeneca vaccine, which is being made in Melbourne.
Australia has secured 10 million doses of the Pfizer vaccine and 53.8 million of the AstraZeneca vaccine.
Doses will initially be limited, and access will be made available to the highest priority groups as determined by the Australian Technical Advisory Group on Immunisation (ATAGI):
those who have an increased risk of developing severe disease (older Australians especially with chronic conditions)
those at risk of exposure, being infected with and transmitting the virus
those working in services critical to society functioning.
Before a COVID-19 vaccine is approved for use in Australia, it must pass the Therapeutic Goods Administration's (TGA) rigorous assessment and approval processes. This includes assessment of its safety, quality and effectiveness.
The TGA is actively monitoring COVID-19 vaccine development both in Australia and around the world, and is also part of a network of international regulators that meet regularly to discuss the development of COVID-19 vaccines.
The TGA is engaging early with vaccine developers, undertaking a thorough and efficient review of vaccine candidates and discussing the application process. Early engagement will not affect the comprehensive review process that clinical trial results are subject to in Australia.
Aged care staff then aged care and disability residents (pop: 190,000) will get the vaccine first. They will be followed by people aged 80-plus (1,045,000), followed by those aged 70-79 years (1,858,000).
Those aged 60-69 years (2,650,000) are next followed by 50–59-year-olds (3,080,000). The balance of the population and young people will follow.
The Australian Government is currently consulting with the states and territories, and medical experts on how a safe and effective COVID-19 vaccine will be distributed.
This includes setting out the roles and responsibilities of the Commonwealth and state and territory governments to implement a COVID-19 vaccine program in Australia in 2021.
The rollout program will depend on the nature and test results of the vaccines approved for use. It will also take into account current outbreaks, available public health information and advice from the experts including ATAGI. Further information on the vaccine program rollout will be provided in the coming months.
Two doses of the vaccine are needed for it to be effective, applied 21 days apart and 28 days for AstraZeneca Oxford.
Mary-Louise McLaws, Professor of Epidemiology Healthcare Infection and Infectious Diseases Control at the University of NSW says the rollout will require NASA-like logistics.
Writing for The Conversation, Professor McLaws says the delivery of Pfizer's vaccine requires an ultra-cold chain of -70℃. Each "shipper box" holding 975 vials, each containing five doses.
"According to Pfizer, once opened, a box requires dry ice every five days, delivered within 60 seconds of lifting the lid, to maintain its temperature. From the first opening of a box, the full contents of 4,875 doses must be injected within 30 days.
"The next challenge is to have the right number of recipients at each vaccination session, arriving at the right time. Each vial takes between 30 minutes and 2 hours to defrost at room temperature, or 2-3 hours at normal refrigeration temperatures of 2-8℃. Defrosted vials must be used within 84 hours. The vaccine must be diluted with sodium chloride and then injected within 6 hours.
"Before receiving the vaccine, each person must be pre-screened to rule out serious adverse reactions, medications, food allergies or other medical indications that might preclude them from receiving the injection. Pfizer also requires patients to give informed consent, having been advised of any risks, however small, associated with the vaccine."
*Update: From 30th March 2021, it was advised that Pfizer doses are to be given 21 days apart, while AstraZeneca doses will be given 12 weeks apart.
The government says it will provide more information about how and where the vaccine will be delivered.
Federal Health Minister, Greg Hunt says Australia initially will deliver one type of vaccine.
"So we don't have any confusion about which vaccine is available at which site. Each hub, each vaccination site will only deliver one type of vaccine. We've seen already some parts of the world where there might be some confusion about which dose of which vaccine you get. We want, because we're in this luxurious position of being pretty COVID free at the moment with a good COVID response, we want to vaccinate our population properly with the right dosage interval and give them two doses of the same vaccine according to the best possible protocols.
"Those hub locations will be determined by the states and territories in partnership with the Commonwealth, and they will deliver some vaccines to those frontline border workers, quarantine workers, frontline health care workers and become a distribution site for the outreach teams that will go into residential aged care and into disability care to deliver those vaccines to that initial priority population."