Federal Budget 2021 - Multi-partisan support for aged care funding
---
Reforming aged care will require changes to our tax system. Parliament must work together to support sensible changes if it is serious about improving care for older Australians. Photo: Sam Mooy/Getty Images.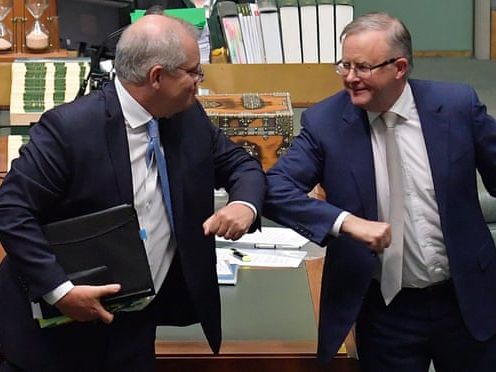 Key Points
---
Extra funding will be required to reform aged care

Commissioner Pagone and Commissioner Briggs have recommended a levy be introduced to raise revenue
National Seniors is calling on multi-partisan support for a fair and efficient revenue option to ensure politics does not stall aged care reforms
The only things certain in life are death and taxes. Or so the old saying goes.
The release of the Final Report from the Royal Commission into Aged Care Quality and Safety has argued that the only way to chart a realistic path to reform is by raising significant extra revenue – i.e. taxes.

Many of you will cringe at the thought, and rightly so. No one wants to pay more taxes – especially for a system that has failed older Australians in the past.

But equally, no one wants substandard aged care. So, we must make a choice.

Commissioner Pagone and Commissioner Briggs agree we need more funding. They say we need to introduce some type of levy.
At this juncture their views depart, with Commissioner Pagone arguing for a hypothecated levy, which is really just a fancy way of saying we need a dedicated levy. He argues that the Productivity Commission should be brought in to work out how this could be done in practice.

Commissioner Briggs has argued that a simpler way to do this is to add 1% (of income) on to the existing Medicare Levy.

Putting aside arguments about the merits of either option, it's clear that any call to increase taxes will require a degree of public consensus.
That's why National Seniors has suggested in our Budget Submission that the government signal its intention to achieve multi-partisan support to secure appropriate levels of aged care funding.

Given there is some conjecture about the best way forward, we believe the federal government should convene an expert panel, whose job would be to put forward the best option to fund aged care.
The expert panel should commission a full cost benefit analysis and consult with relevant community representatives to arrive at an agreed recommendation.
While the Commissioners have argued for a levy, it is prudent that all options be examined to ensure that the fairest and most efficient option be adopted.
Options for consideration include:
a new aged care levy
an increase to the Medicare Levy or GST
reducing superannuation concessions for higher earners
increased tax on superannuation
It could even include a combination of options if this was deemed the most efficient and cost-effective approach.
All options could be modelled by the Parliamentary Budget Office (PBO) or another appropriate body.
The expert panel should present its plan to the parliament and the parliament should work together to adopt this in the spirit of multi-partisanship. If required, the funding proposal could be put to the people as a plebiscite at a future election.
A multi-partisan approach to funding aged care is essential to ensure it does not become a political football at the next election.
There are too many lives at stake, and they are our most vulnerable.