Federal election 2022: Promises, promises
---
As older Australians head to the polls, here is a summary of the key commitments made to seniors from the two major parties.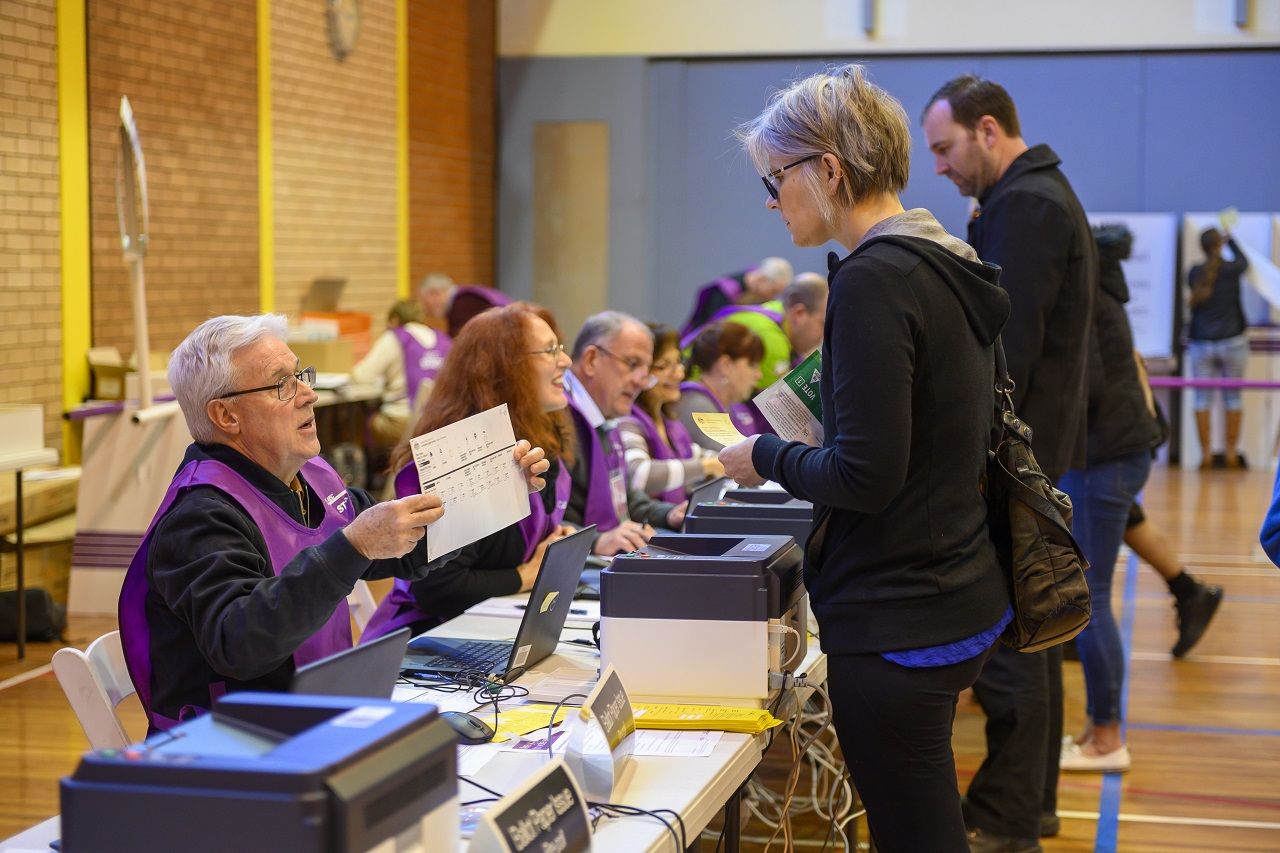 On Saturday 21 May 2022, Australians head to the polls to elect the 47th Parliament of Australia.
Political commentators believe this election is more about people and personality than it is about policy. While the character perceptions of the Prime Minister and Opposition Leader are important, it's what's behind the high vis, hard hats and handshakes that matters.
National Seniors has cut through the chaff to summarise the major parties' promises around key election issues for older Australians, including cost of living, health, aged care and housing. While there are minor parties and independents vying to be elected, our focus here is on the two majors because either the Coalition or Labor will form government either in their own right or as a minority government.
The rapidly rising cost of living has hit older Australians, especially pensioners, hard. It has become a key election issue as people struggle to afford necessities while maintaining their standard of living.

Most of the announcements have been aimed at part-pensioners and self-funded retirees with little on offer for full pensioners.
Concessions for self-funded retirees

Both the Coalition and Labor have committed to give more self-funded retirees access to concessionary health care and medications by extending eligibility for the Commonwealth Seniors Health Card (CSHC).
The CSHC is currently issued to about 436,000 Australians over 67 who do not qualify for the Age Pension.
The income threshold for singles will increase from just under $58,000 a year to $90,000 a year and for couples it will increase from just over $92,000 to $144,000. An additional 50,000 older Australians will be eligible for the CSHC and with it access to cheaper medicines under the PBS, and also bulk billing (at the doctor's discretion).
Superannuation drawdown limits
Another bi-partisan policy announcement is the extension of the 50% reduction in the minimum superannuation drawdown limit for retirees until 30 June 2023. This will benefit all retirees with superannuation.
Minimum drawdown limits dictate the lowest amount a retiree must draw from their superannuation to qualify for tax concessions, such as tax-free superannuation in retirement. Extending the already reduced rate will benefit 1.8 million retirees.
Deeming rates freeze

Both major parties have agreed to freeze deeming rates until 2024 so that rates will not rise if interest rates do. This will mostly benefit part pensioners and self-funded retirees.
Deeming rates are used by government to estimate a pensioner's income from financial assets, which is then used to determine pension payment amounts. Deeming is also used to help determine a self-funded retiree's income for eligibility for the Commonwealth Seniors Health Card.
The rising cost of living has seen many older Australians struggle to afford essential medications and health care.

Both the Coalition and Labor have committed to make medicines cheaper. But by how much?
PBS safety-net threshold
Whether you are a concession card holder or not, both parties have committed to reduce the eligibility threshold to meet the PBS Safety Net.
For Concession Card holders, the PBS Safety Net threshold each calendar year will be lowered by the equivalent of 12 fully priced scripts (from $326.40 to $244.80, a saving of $81.60). This means any additional PBS medicines dispensed will be free for the remainder of the year.
For seniors without a concession card, the PBS Safety Net threshold will be lowered by the price of two scripts (from $1,542.10 to $1,457.10, a saving og $85.00). General patients will then pay only the concessional co-payment of $6.80 per PBS script for the balance of the year.
Price of medicines
The price that non-concession card holders pay for medicines will also fall after the election. This will benefit seniors still in the workforce and self-funded retirees who do not have access to the Commonwealth Seniors Health Card.
The Coalition has promised to reduce the PBS co-payment by $10 so non-concessional medicines will drop in price from $42.50 to $32.50.
Labor, meanwhile, has committed to reduce the PBS co-payment by $12 so non-concessional medicines drop in price from $42.50 to $30.00.
Diabetes
While not specifically for seniors, both parties have committed to cover the cost of Continuous Glucose Monitoring (CGM) for people with Type 1 diabetes.
Emergency care
Labor has promised funding for 50 bulk billed Medicare Urgent Care Clinics for assistance with less complex illnesses or injuries without having to go to a hospital.
More older Australians are being forced to rent, and older women are especially experiencing the fastest growth in homelessness. Here's what the parties are promising.

Downsizing
Both the Coalition and Labor will make changes to make it easier for more older Australians to downsize. The eligibility age for making a downsizing contribution into superannuation (up to $300k for singles and $600k for couples) will be reduced from 60 to 55.
Both parties have also adopted a policy of giving a two-year exemption from the assets test for any additional proceeds from downsizing.
National Seniors wants the parties to go further to make the proceeds from downsizing exempt from the assets test for older Australians receiving a Home Care Package, to help them stay out of residential aged care.
Social and affordable housing
The Coalition has announced increased investment in affordable housing, by promising an additional $2 billion in low-cost financing for social and affordable dwellings.
Meanwhile, Labor has announced a $10 billion Housing Australia Future Fund to build 30,000 new social and affordable housing properties over five years.
It is one year since the final report of the Royal Commission into Aged Care Quality and Safety was handed to government
Both the Coalition and Labor agree that quality care should be at the heart of the troubled aged care system and both have agreed to implement most of the recommended reforms. While there were significant differences in the policy positions of Labor and the Coalition leading into the election, these have become more subtle during the campaign.
Disappointingly, there has been nothing from either party to support home care, which was a major focus of the National Seniors' Federal Budget submission. We will continue to push for this.
Coalition aged care policies
The Coalition made several significant age care related announcements in the 2022 budget and election period and build on the $18 billion reform package announced in the 2021 Budget.
Their commitments include:
Mandating every aged care facility to have a registered nurse onsite for 16 hours per day by July 2023 and then 24 hours a day in 2024 (however, no specific date is given).
Mandating an average 200 minutes of care time per resident by July 2023 and 215 minutes of care time per resident by July 2024.
Establishing on-site pharmacists and community pharmacy services in government-funded residential aged care facilities (RACFs).
Funding 15,000 low and fee-free training places in aged care courses through the JobTrainer Fund.
Labor aged care policies
Labor's commitments include:
Mandating every aged care facility to have a registered, qualified nurse on site, 24 hours a day, 7 days a week by July 2023.
Mandating an average of 200 minutes of care time per resident by October 2023 and 215 minutes of care by October 2024.
Accepting and funding the Fair Work Commission's decision on better pay for aged care workers.
Working with the aged care sector to develop and implement mandatory nutrition standards for aged care homes to ensure every resident gets good food.
Making residential care providers publicly report their spending and giving the Aged Care Safety Commissioner powers to ensure accountability and integrity.
Funding free aged care TAFE courses as part of its broader policy of 465,000 free TAFE places.
No matter who wins government or what that government looks like after Saturday, National Seniors Australia will be championing older Australians and their families for a better Australia.
With your support, we'll continue to push our priorities and policies to the new government and give voice to the millions of seniors who deserve a fair go. We are ready for the next three years.
Image used courtesy of Australian Electoral Commission