From Netflix to self-checkouts: How seniors really feel about digital tech
---
New research from National Seniors Australia has found more seniors are using digital technology and with greater ease than in 2018 but are less comfortable with it.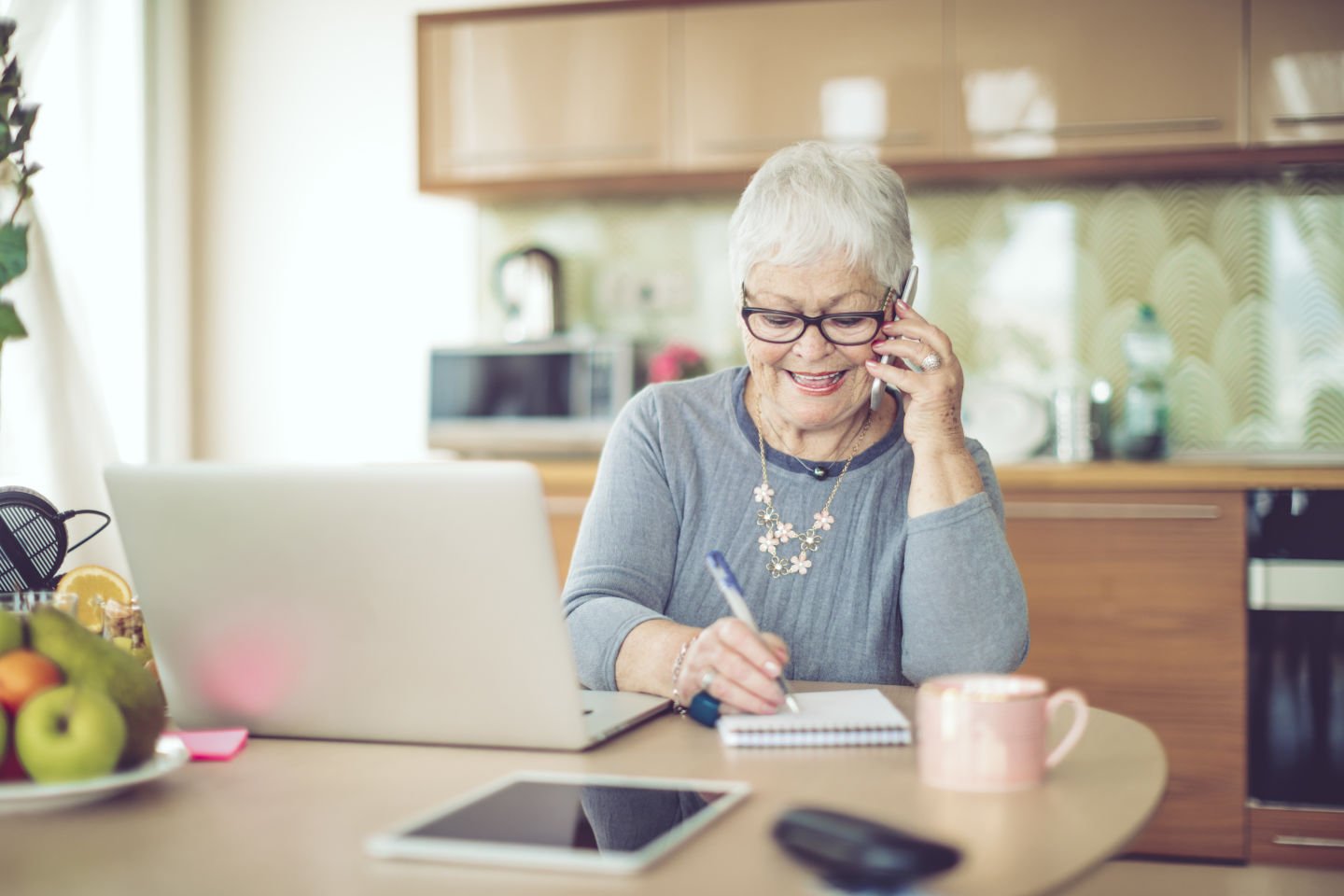 Key Points
---
A new report from National Seniors compares older Australians' engagement with digital technologies in 2018 and 2021#.
On average, people's use of digital technologies increased between 2018 and 2021 and their ability to perform digital tasks at a 'good' or 'excellent' level improved.
Seniors' average level of discomfort with some digital technologies also increased though, partly because of negative impacts they have on our lives and communities.
While older Australians' enjoyment of digital technologies increased, so did their frustration, and they increasingly feel digital technologies are designed for younger people.
With many services moving online or becoming automated in what seems an unstoppable transition, we need to understand what seniors like about the brave new digital world, what they don't like, and who is getting left behind.

We all know that COVID-19 resulted in our lives becoming increasingly more digital, and this new report from National Seniors quantifies some of that by comparing the results of a 2018 survey about seniors' digital engagement to a 2021 survey that asked the same questions.
The results show that older Australians are getting better at using digital technologies but are increasingly worried about their implications for our communities.
Making video calls from your lounge room on your smartwatch and watching movies on your phone were once the stuff of science fiction, but in the past few years they have become a reality for many older Australians.
Almost half of the seniors we surveyed in 2021 reported digitally streaming television weekly or daily via Netflix, ABC iView, SBS On Demand or similar platforms. Over a quarter mentioned using Zoom, a video call streaming platform. Many attributed their discovery of these platforms to the pandemic.
Since 2018, seniors have also become better at surfing the web, emailing, and banking online. They now 'google' and text more often. In 2021, 87% of those surveyed agreed that digital services made their lives easier, which is up from 71% in 2018.
Device use has changed too, with Australians aged over 70 years being twice as likely to complete the survey using a smartphone in 2021 compared to 2018, and Australians aged over 80 nearly twice as likely to use a tablet to complete it. For both age groups around 70% used a desktop or laptop computer to complete the survey.
Of course, some seniors have no problem embracing new technologies and making them a part of their everyday lives. When invited to comment on their app use in 2021, 622 survey participants responded, collectively listing over 400 apps and app types they used to support their lifestyles in countless ways.
Not everyone has enjoyed these transitions though, partly because they were not all voluntary.
The pandemic has forced some of these changes, with seniors having little choice about buying, learning, and using smart phones so they can check in to venues using QR codes and communicate online.
The expense of the technology has been prohibitive for some people surveyed, especially because it evolves so rapidly, requiring regular replacement of devices. Others have found the learning curve very steep, especially if they don't have anyone to help them.
Given this, it is unsurprising many more seniors feel frustrated using digital services nowadays, the proportion rising from 32% in 2018 to 46% in 2021. Similarly, seniors' level of comfort about solving minor problems with technical devices decreased in the period, worry about digital privacy increased, and people were more likely to say they want more digital training in 2021 than in 2018.
It isn't all about COVID-19 though, or even technological skills. Seniors' comfort using supermarket self-checkouts and ATMs also fell during the period, and survey participants' comments in 2021 revealed why.
Over 100 people commented that they objected to self-checkouts and/or ATMs because, in their view, they put people out of a job. The discontent survey participants expressed about technology was often based on ethical discomfort and objections to unwelcome cultural change, not inability.
That cultural change includes a lack of respect for seniors' digital needs. Older Australians increasingly feel that digital technologies are designed for younger people. Nearly half of those surveyed agreed with this sentiment in 2021, up from just over a third in 2018. This indicates a pressing need for websites, apps, and devices to be redesigned with seniors in mind.
The report's most striking statistic is the increased proportion of survey participants who agreed that generations use digital technologies differently. This rose from an already high 76% in 2018 to a massive 95% in 2021. In other words, nearly all senior Australians surveyed agreed this is the case. As one participant commented:
"Younger people are braver in using them, and I suspect they learn from each other. My acquaintances do not discuss their devices, apps, etc. Therefore I (like many others) am largely going it alone digitally, with mixed success."
Changing this culture among seniors may be key to changing the digital landscape, to ensure no one gets left behind.
Read research report
# The report is based on responses from 5,466 Australians aged 50 years and over surveyed in 2018 and 5,430 surveyed in 2021.