How can we boost home care funding?
---
Would older Australians feel more comfortable contributing to additional care if the government chipped in?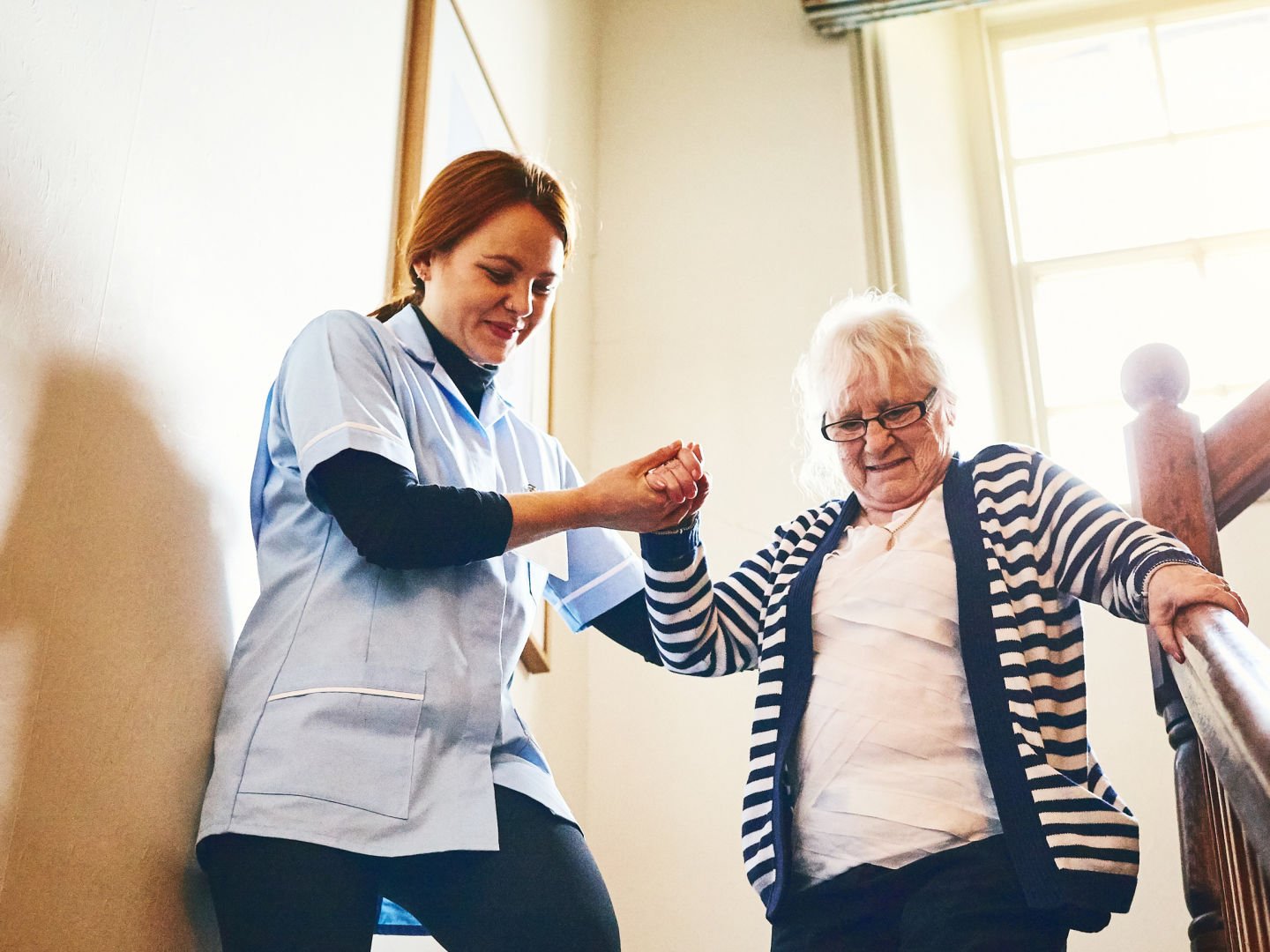 Key Points
---
Older Australians overwhelmingly want to receive care at home

A 'Home Care Loans Scheme' would give access to equity in your home at a cost recovery interest rate
Government could kick-in additional funding for those accessing equity to boost funds for care at home
Surveys of seniors has clearly and consistently shown a preference for remaining at home, rather than going into residential care – but how can we help older people achieve this?
One idea National Seniors has been advocating, is to create a version of the existing Pension Loans Scheme to allow older people to unlock the equity in their home to pay for additional home care (over and above what the government subsidises).
But is that enough and could the government do more to help?
The federal government runs the Pension Loans Scheme through Centrelink to help eligible seniors unlock the equity in their home – however it's little-known and little-used.
Despite its name, it allows any person over pension age (self-funded retirees included) to boost their income through equity release. The annual limit is 150 per cent of the maximum pension and can be paid either as a fortnightly income or twice a year as a lump sum. The loan is eventually repaid through the estate when the home is sold.
The scheme was recently improved to include a 'no negative equity guarantee' so home owners can never borrow more than the value of the home. This takes effect on 1 July 2022.
With the current interest rate sitting at 4.5 per cent – which many baulk at unless they are in dire straits – the scheme has, so far, had a low take up. Despite this, the government says it's a market-competitive rate.
Given the poor take up, National Seniors has suggested the federal government consider a targeted loans scheme – which we call the Home Care Loans Scheme – to allow those eligible for a Home Care Package (HCP) to be offered a reduced rate of interest.
This rate would be set on a cost-recovery basis – say 2 per cent – to make it more reasonable and attractive. This would help older Australians afford additional care and would be over and above what they get from an HCP. It could ensure they live a better life and stay out of residential care where possible.
Can the government go further and provide additional funding for anyone willing to use the loans scheme to pay for additional care?
Most people are willing to make a contribution to the cost of care, provided it's reasonable.
But what if the government offered to provide additional HCP funding at a rate of 50 cents for every dollar, accessed through the Home Care Loans Scheme (up to a limit)?
For example, if a person on a Level 3 package – which currently costs the government about $34,200 – used the loans scheme to obtain $10,000 extra for care, they could get an additional $5,000 from the government. This would lift their total package to $49,200 – almost the equivalent of a Level 4 HCP.
If they were on a Level 4 HCP and topped up their care using the scheme, they may even end up with more hours of direct care at home than in residential care. Remember, the Royal Commission was told the average hours of direct care was little more than 3 hours per day.
When you go into residential care you pay 85 per cent of your pension (or the equivalent) in a daily fee – that's more than $21,000 a year.
We also know from the Royal Commission that around 14,000 people in one year went into residential aged care simply because they couldn't get a Home Care Package. Helping people who want to be at home to stay in their own home instead of a residential care home is a rights issue – and must be addressed.
While it would mean an additional outlay from the government, fewer people entering residential aged care would likely lead to longer-term cost savings. This cost could also be minimised by setting limits on how the government would contribute.
If the government was to limit the contribution to $5,000 per person, the overall impact on the budget would be about $915 million per year if each of the 183,000 people currently with a package were to take up the offer (we don't expect all would).
At the same time, if each of the current HCP recipients took up the offer to draw on $10,000, this would inject $2.75 billion into the economy.
There would be a cost in terms of servicing the debt, however this would be limited given current bond rates.
The benefits of this idea go far beyond just the additional care provided. The extra money will flow through to the broader economy creating jobs and other economic benefits. People well cared for at home will also reduce overall aged care, health, and hospital costs.