Independents, farmers and small business back Let Pensioners Work campaign
---
As parliament sits for its second week, independent South Australian MP Rebekha Sharkie introduces a motion calling for a change.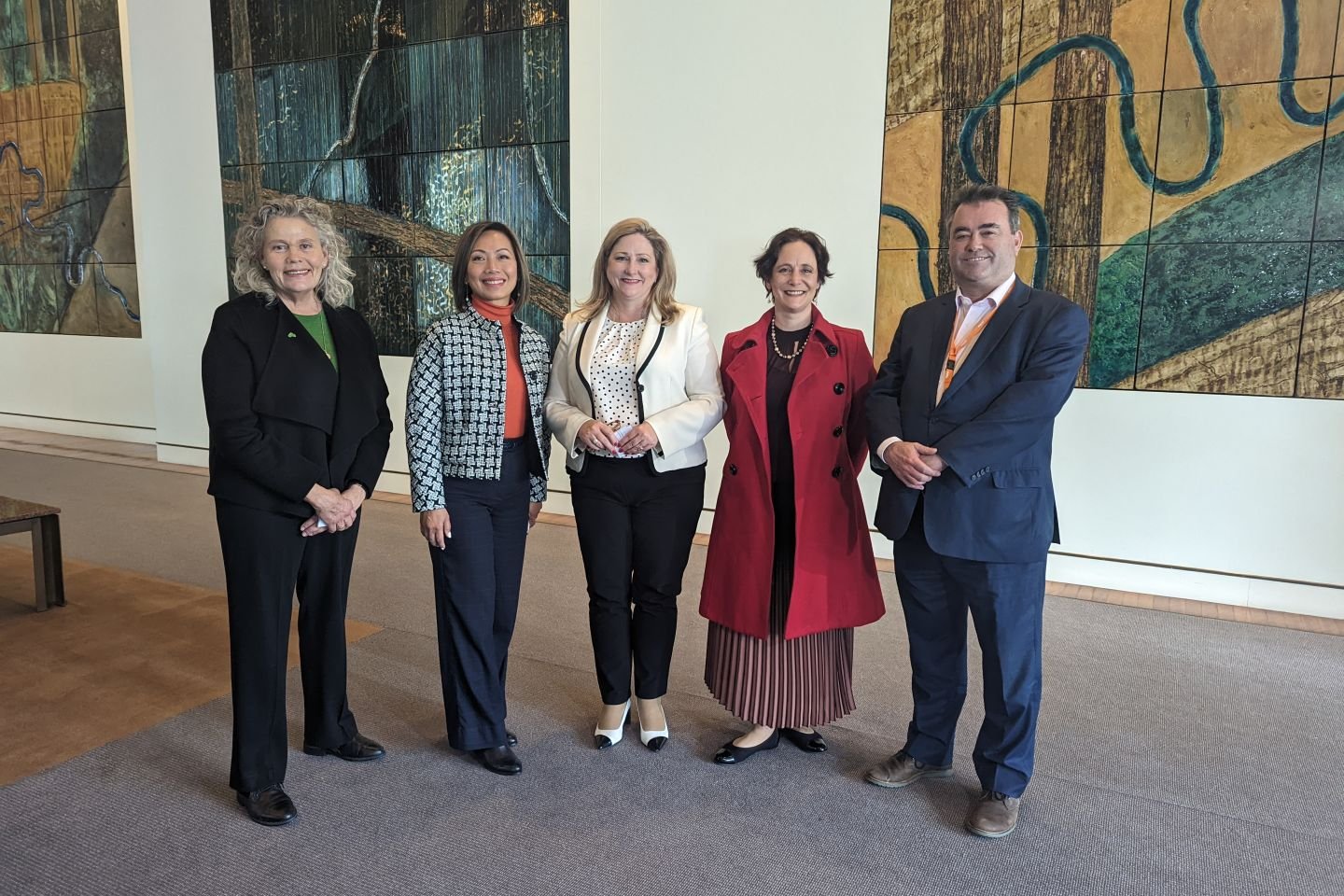 Key Points
---
Independent MP Rebekha Sharkie, supported by the independent Member for Fowler, Dai Le, moves a motion calling on the government to adopt our policy.
National Farmers Federation and Council of Small Business Organisations publicly back the campaign.
While many sectors are keen to embrace older workers, ageism among some employers may still pose a barrier.
This week, National Seniors teamed up with the National Farmers Federation (NFF) the Council of Small Business Organisations of Australia (COSBOA) and Independent MPs Rebekha Sharkie and Dai Le in Canberra, to urge the Albanese Government to adopt our policy to 'Let Pensioners Work' at the upcoming Skills Summit.
After introducing a private member's bill backing the move, Ms Sharkie held a news conference at Parliament House with National Seniors, the NFF, COSBOA and Ms Le, who defeated Labor's Kristina Keneally in the Sydney seat of Fowler.
"We know that there are many people who are in their 60s who are receiving the pension, who are fit and active and want to work," said Ms Sharkie.
NFF President, Fiona Simson said she believed "grey nomads" could be a boon for the agriculture sector looking for farm hands in the bush after COVID dried up the supply of backpackers and foreign workers.
"Quite often in the peak of the harvest season, that day here and day there is really valuable to the farmers, because it means they can actually get the fruit into the containers and into the shed," she said.
National Seniors' Craig Sullivan said our own research showed 20 per cent of pensioners surveyed were considering a return to work.
"They need the money. The pension is not exactly a good way of getting through the cost-of-living crisis, particularly now with higher petrol prices and higher grocery prices," he told the news conference.
While pension rules are a clear financial barrier restricting workforce participation among pensioners, so too is ageism. Despite the dire workforce shortages, it is disheartening to learn our research found that ageism is viewed as a bigger barrier to getting work.
Last week our Chief Advocate Ian Henschke was able to help one senior smash through that barrier.
Ian got a call from 2GB Breakfast Host, Ben Fordham who wanted to follow up a caller's concern. Lee is 78 years old, and had offered to work at her local club which was desperately looking for workers. This is unsurprising, given hospitality is one of the worst hit sectors with more than 170,000 vacancies.
However, the club then said because of her age they couldn't afford to insure Lee to work there.
When Ian finally got on radio to respond, he told Ben Fordham, "It's complete rubbish."
"Otherwise, how could Bunnings pride itself on employing older workers? And how did 2GB and other media outlets manage to employ people like Alan Jones, Bob Rogers, John Laws, and Ita Buttrose?
He said something needs to change immediately, considering there are more than 480,000 job vacancies across Australia.
Fortunately, the story had a happy ending for Lee.
Another listener who was the manager at the Fullerton Hotel, in Sydney, contacted the station and said he was offering Lee a job, adding he had just employed a man in his eighties as a doorman!
Listen now
Image: Fiona Simson (NFF), Dai Le (Member for Fowler), Rebekha Sharkie (Member for Mayo), Alexi Boyd (COSBOA) and National Seniors' Craig Sullivan.