Making pension poverty a thing of the past
---
Poverty is a scourge on society and age pensioners are some of the hardest hit. This Anti-Poverty Week, let's tell government to get its political hands off the pension and set it independently.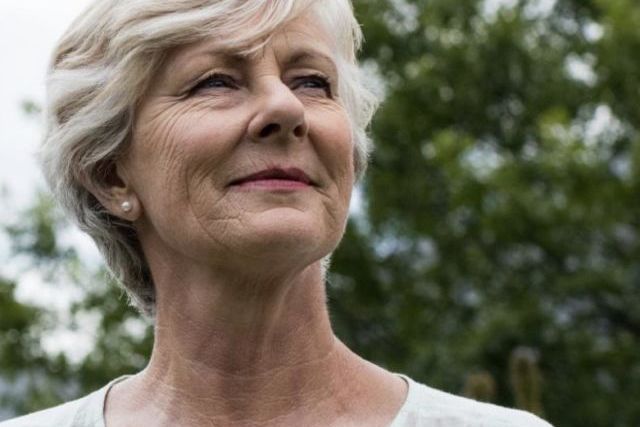 Key Points
---
Poverty continues to be a major problem affecting disadvantaged older people
Anti-Poverty Week calls on government to unlock poverty for millions of Australians
National Seniors' Fix Pension Poverty campaign calls for an independent Age Pension Tribunal to take the pension out of the hands of politicians
Did you know that despite 27 years of uninterrupted economic growth, the proportion of Australians living on very low incomes (9 to 10 per cent) has not changed?
Based on those Productivity Commission figures, it means for 2 million people, we are in the same place we were thirty years ago. While it is not the same 2 million, the proportion of our society apparently doing very poorly should have reduced over those thirty years.
Picture what it was like during lockdown and imagine that being extended indefinitely. The ability to do important things is taken away from you, and decisions that affect your life being are made without your input. You are reliant on the kindness of others, and it can be difficult to see what you can do to change the situation.
Not having enough money to cover the necessities – including housing – restricts daily life and crushes hope for the future.
In Australia today 2.65 million adults and children struggle to survive on income payments that are well below the poverty line. Over one in 10 Australians – including close to a million children (one in five) who are growing up in the poorest families, with many at risk of homelessness due to a shortage of affordable housing.
National Seniors has partnered with the Benevolent Society to fight for a fairer go for people on the Age Pension. The pension simply doesn't provide enough for older Australians.
More than half a million people rely on it as their sole source of income. We know that people in this situation are struggling. The cost of essentials, such as health, housing, transport and energy have increased far quicker than non-essentials.
In setting the pension and making changes to it, governments have a record of being inconsistent and downright unfair.
Politics must be taken out of the process. That's why we're pushing for the establishment of an Age Pension Tribunal to independently set the Age Pension rate.
The Tribunal could convene twice yearly to independently determine the base rate of the Age Pension, to be adopted by the federal government.
It could operate in a similar way to the Fair Work Australia Panel that evaluates the minimum wage, or the Remuneration Tribunal that sets the remuneration of key Commonwealth offices.
The amount set by the Tribunal would be a 'determination' based on an assessment of what is adequate for achieving an acceptable standard of living, rather than a mechanical 'ratchet'.
It would take into account the material day-to-day needs of people receiving the Age Pension and the broader fiscal climate.
It should consider:
Standard of living measures.
The macro-economic context.
The relationship of the pension to the minimum wage.
The relationship to superannuation, mature age employment and assets test.
Relevant international comparators and methodologies.
To learn more and join us in our fight for a better deal for pensioners, register for the Fix Pension Poverty campaign.
Anti-Poverty Week 2021 (17 to 23 October) aims to galvanise community, government, and corporate action to reduce poverty in Australia.
National Seniors Australia supports Anti-Poverty Week as part of its advocacy campaigns to get a fairer deal for older Australians. Our Fix Pension Poverty campaign especially aims to support seniors living near or in poverty.
Through Anti-Poverty Week, we also are calling on governments to address poverty for millions of Australians by: